Tom Steyer's new impeachment ad hits Trump on Stormy Daniels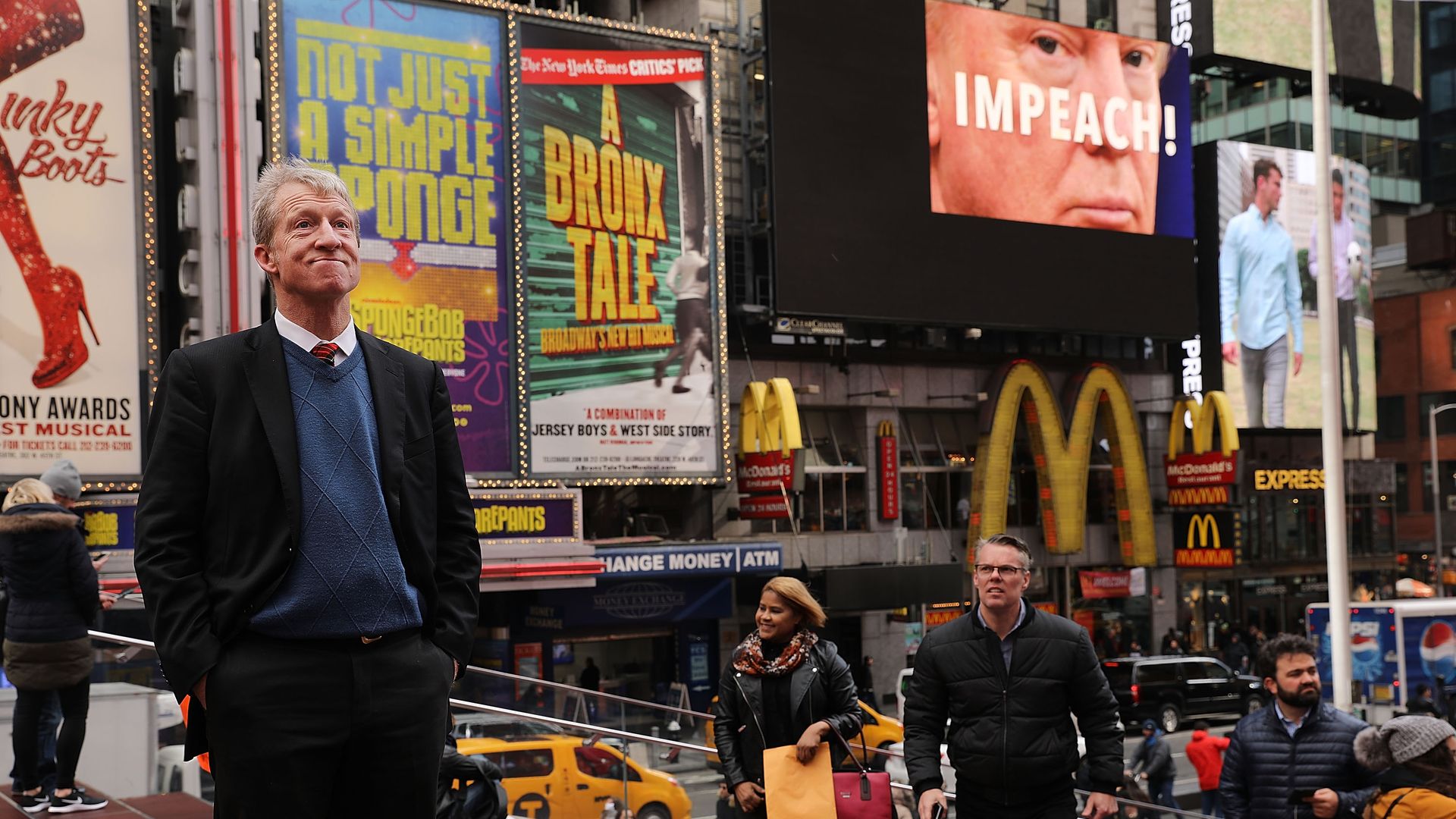 Tom Steyer is launching a 10-day, six-figure TV ad campaign tomorrow highlighting President Trump's inconsistencies on what happened with Stormy Daniels.
Why it matters: This is another attack against the president that Steyer can use in his impeachment campaign — which has 5.2 million signatures and includes 8 "impeachable offenses" — as a way to keep these issues in front of voters just six months out from the midterm election.
The ultimate goal of this ad: impeachment. "Mr. Trump can't continue to break the law without consequences," said Kevin Mack, lead strategist at Need To Impeach. "Let's hope Congress finally decides to do their jobs."
The problem: Democrats are divided on impeachment, and many are advising the party not to talk about it during the midterm election cycle.
Between the lines: Steyer hasn't said whether he'll run for president in 2020. But the expanding impeachment campaign (with town halls in Iowa and across the country) certainly wouldn't hurt his name recognition during an election in which Trump will actually be on the ballot — unlike the November election.
Go deeper