The Michael Cohen avalanche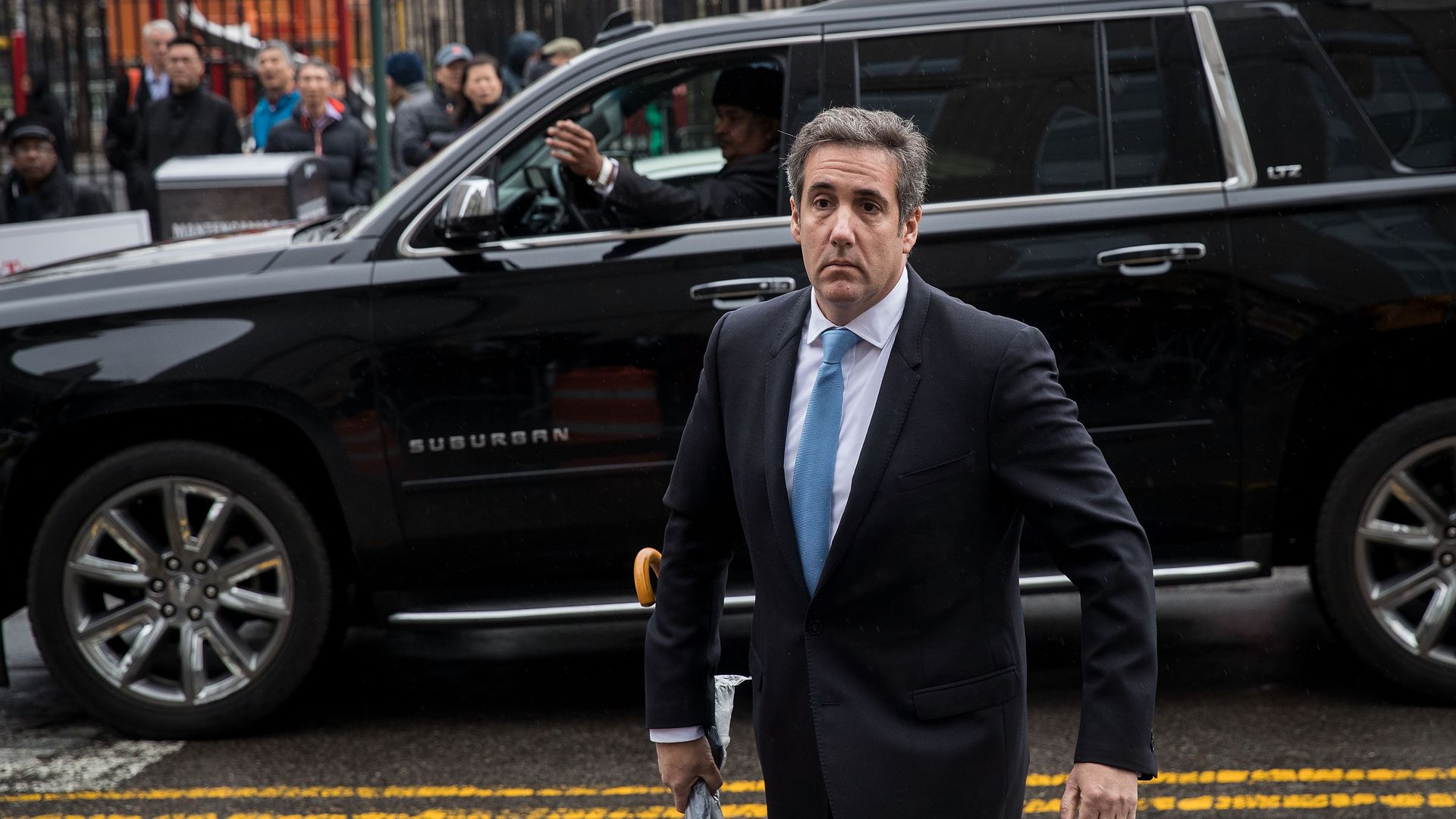 Michael Cohen is potentially more perilous to President Trump than anybody else.
Why he matters: The saga has it all: a history of shadowy business deals, ties to organized crime figures connected to Russian mafia, hush money payments to an untold number of women, payments from a U.S. company linked to a Russian oligarch — and, now, Mueller's team is investigating how Cohen monetized his access to Trump.
Key point: Bob Mueller has known about the payments to Cohen for months.
AT&T statement: "When we were contacted by the Special Counsel's office regarding Michael Cohen, we cooperated fully, providing all information requested in November and December of 2017."
What's new:
"As Trump's Gatekeeper, Fixer Made Millions," per N.Y. Times: "Most of the arrangements remained a secret until Tuesday. ... Novartis, the Swiss drug maker, said it had paid Mr. Cohen $1.2 million after he approached the company early last year promising insights into Mr. Trump's views on health care. AT&T ... said it had paid him $600,000 for advice on regulatory matters."
WashPost: "He showed photos of himself with Trump and mentioned how frequently they spoke, even asking people to share news articles describing him as the president's 'fixer.' 'I'm crushing it,' he said, according to an associate who spoke to him in the summer of 2017."
P.S. "The Treasury Department has opened an investigation into whether bank records belonging to President Trump's private lawyer were illegally leaked to a lawyer for porn actress Stormy Daniels." (USA Today)
Go deeper