NYT: Homeland Security chief drafted resignation after scolding from Trump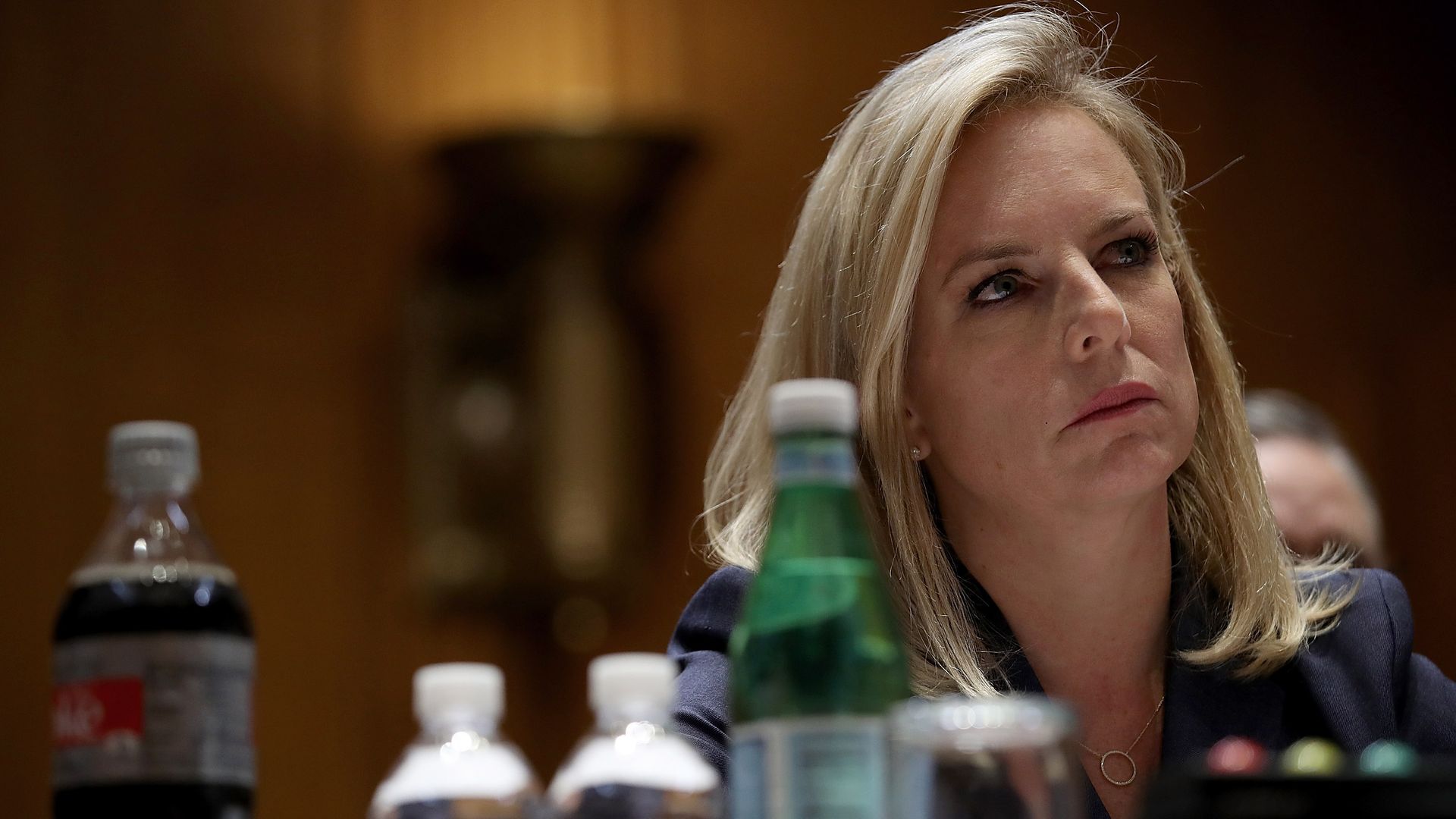 President Trump reportedly "berated" Homeland Secretary Kirstjen Nielsen on Wednesday, which prompted her to draft a resignation letter, reports the New York Times, as he "railed" at his cabinet over immigration and "their lack of progress" in closing the borders to illegal immigrants.
What happened: Trump reportedly called out Nielsen, specifically — who Axios' Jonathan Swan has reported, is Trump's "immigration scapegoat." The Times adds that she said she shouldn't continue as Secretary if Trump saw her as failing to do her job. A Homeland Security official denied the report, telling Axios that Nielsen "did not threaten to resign, did not write a letter, and did not offer to resign."
The backdrop: The two have clashed over a family separation policy, with Nielsen urging against taking children from their parents after crossing the border illegally.
Nielsen said in a statement: "The President is rightly frustrated that existing loopholes and the lack of Congressional action have prevented this administration from fully securing the border and protecting the American people. I share his frustration."
Go deeper: The Kirstjen Nielsen backstory
Go deeper