China's ZTE halts operations after U.S. sanctions onslaught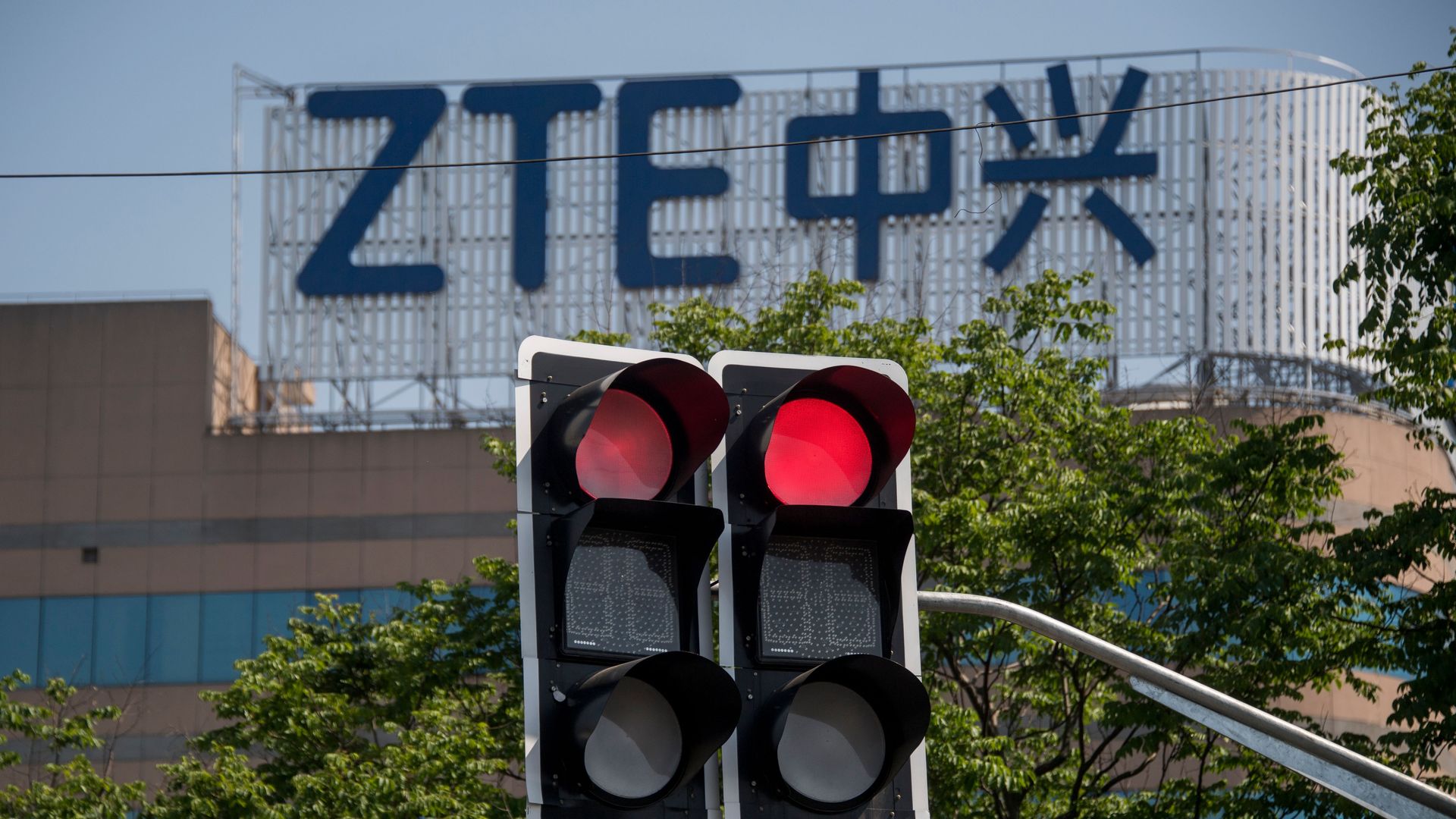 Chinese phone manufacturer ZTE announced in a note to investors Wednesday that its major operations have ceased as a result of a U.S. ban on American companies selling parts to the company.
Why it matters: U.S. sanctions have brought operations at a major Chinese company to a screeching halt. It's a sign that, even as China gets bigger and stronger, Washington still has significant economic leverage over Beijing.
The backdrop: ZTE violated U.S. sanctions by selling equipment made with American parts to Iran and North Korea, and, in March, the Department of Commerce banned American companies from selling to it for seven years.
Yes, but — from Axios' Joe Uchill: Short-term action from the U.S. against ZTE may strengthen Chinese tech in the long run as China invests in its domestic semiconductor industry to cut reliance on the West.
Go deeper