The companies hit hardest by U.S. sanctions on Iran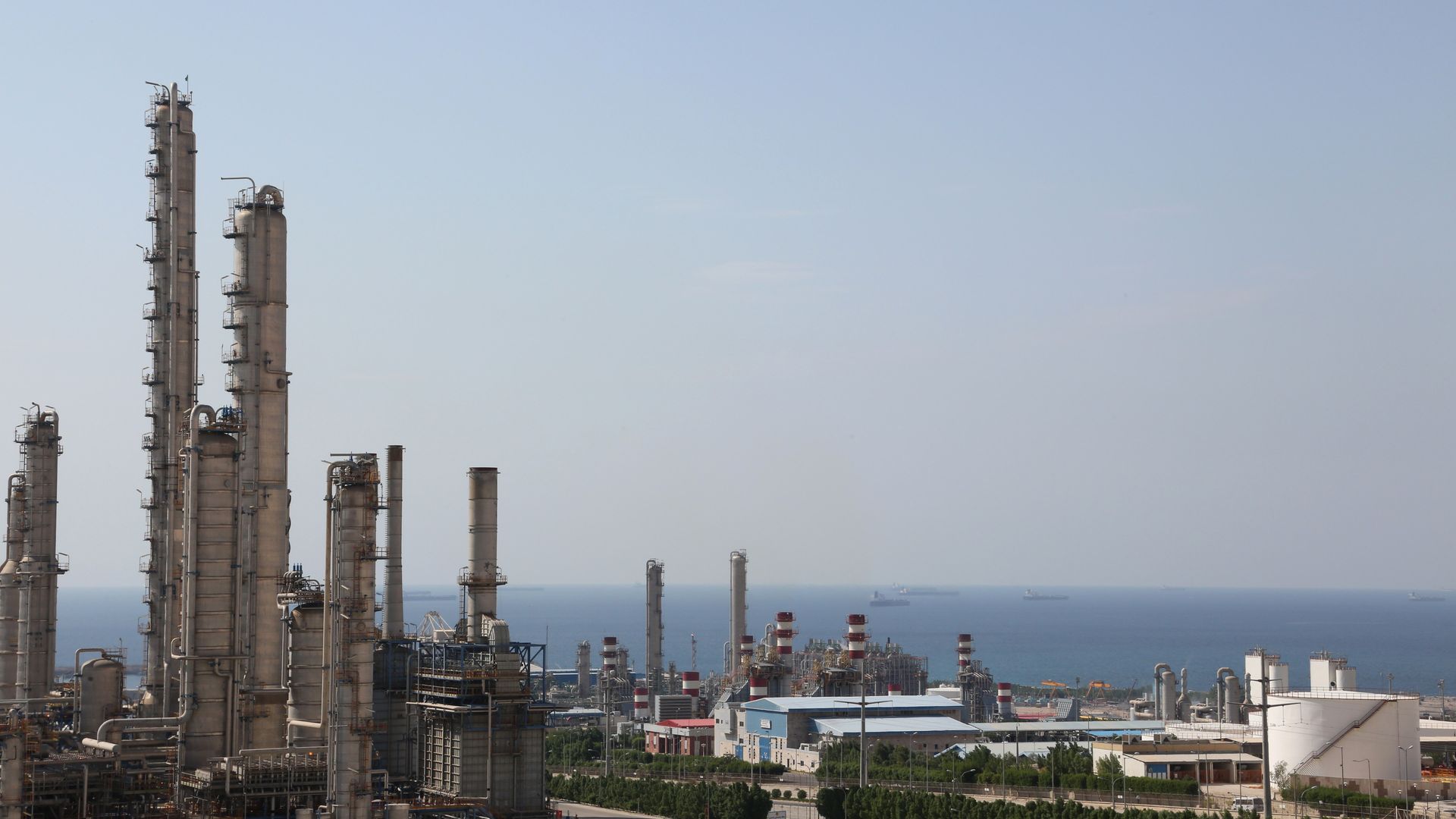 The U.S. exit from the Iran deal will hurt European countries, but leave room for the Chinese and Russians.
The bottom line: Last year, the U.S. exported only $140 million in goods to Iran, but the stakes are far higher for European countries. Still, if they have to choose between the $400 billion per year Iranian market and the $18 trillion per year U.S. market, they will chose the U.S., says Barbara Slavin, director of the Atlantic Council's Future of Iran Initiative.
The losers...
Iran is the ultimate loser. The Iran deal was negotiated to restore Iran–Europe trade, but it's poised for collapse.
Boeing is losing $20 billion in deals with Iran, though CEO Dennis Muilenberg says the blow will not impact 737 production.
Airbus, Boeing's French competitor, will lose another $20 billion in deals. Bloomberg reports that Airbus has "undelivered planes bound for Iran Air in its backlog."
Smaller European aviation companies will be hit even harder as they do not have big order lists, says Thomas Duesterberg, a former Commerce Dept. assistant secretary for international economic policy now at the Hudson Institute.
European oil and gas companies, like France's Total and the British-Dutch Shell. Total has a $5 billion, 20-year contract to develop Iran's South Pars oil field, reports the AP.
American companies could be hit if their foreign subsidiaries are affected. One example is Baker-Hughes, an international oil company owned by General Electric.
French carmakers Peugeot and Renault will also be affected, Slavin says.
German manufacturer Siemens has ongoing projects in Iran that could be hit. Siemens CFO Ralf Thomas told Reuters the company will complete existing projects "as far as legally possible."
Japanese and South Korean companies that do business with Iran will also fall in line with the U.S. because they need to cooperate with Washington amid tense negotiations with North Korea, says Slavin.
The winners...
China is well-positioned to evade U.S. sanctions as it can do business with Iran without getting near the U.S. financial system, Slavin says. Total could lose its stake in the South Pars field to its Chinese partner, the China National Petroleum Corporation.
Russia is also poised to skirt Washington's sanctions.
Go deeper: The options on the table for Iran and Europe
Go deeper