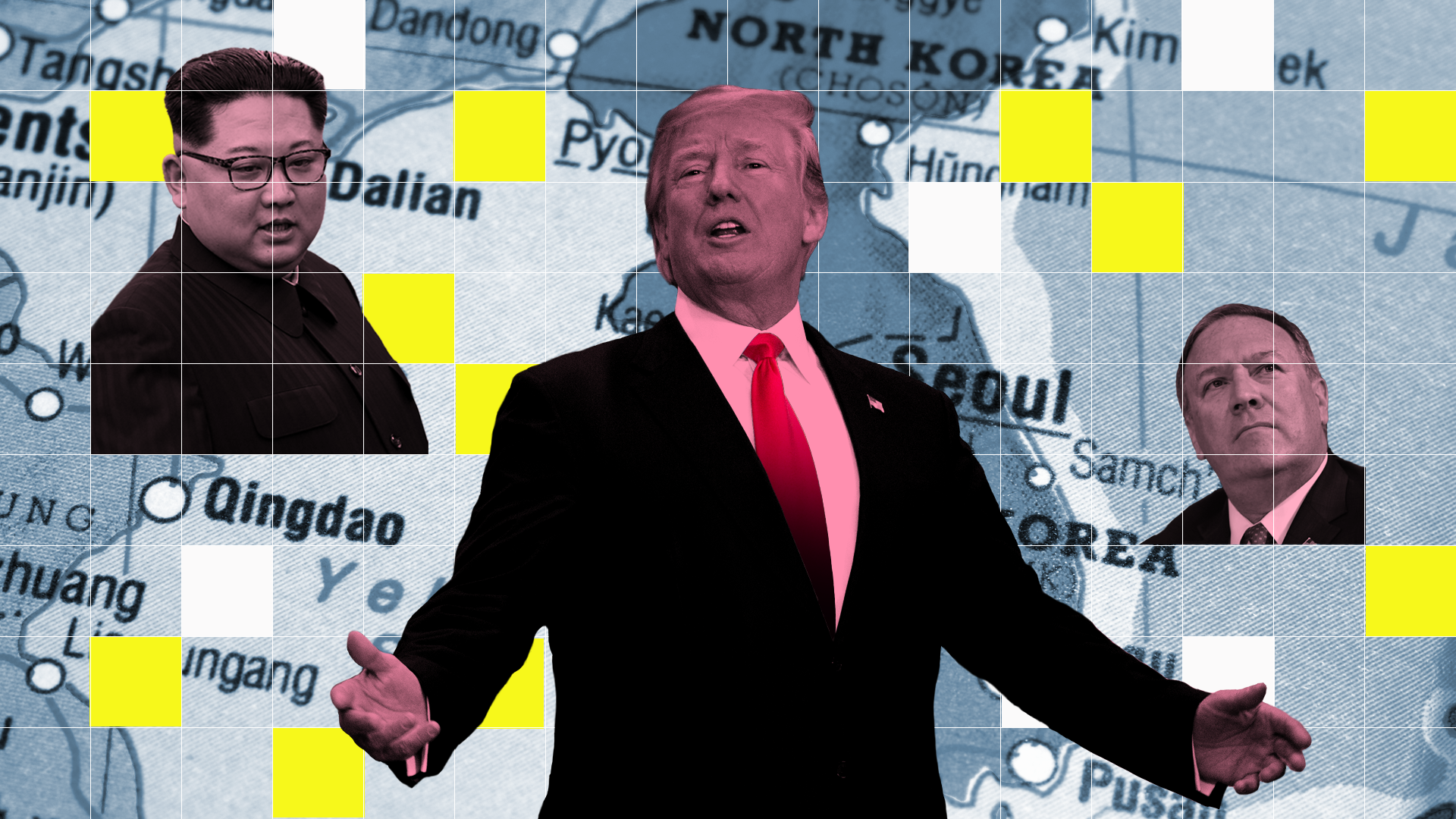 Three U.S. prisoners in North Korea are coming home, and President Trump will be meeting them when the plane arrives in the wee hours of Thursday morning.
Why it matters: "[T]he release of the three Americans is permanent, and Mr. Kim forfeited a bargaining chip in freeing them. No other Americans are believed to be held prisoner in North Korea," Choe Sang-Hun writes for the N.Y. Times.
The details: NYT adds, "A senior United States official said the prisoner release was an American condition to the planned talks between the leaders of the United States and North Korea."
Trump's triumphant announcement:
"I am pleased to inform you that Secretary of State Mike Pompeo is in the air and on his way back from North Korea with the 3 wonderful gentlemen that everyone is looking so forward to meeting. They seem to be in good health. Also, good meeting with Kim Jong Un. Date & Place set."
"Secretary Pompeo and his 'guests' will be landing at Andrews Air Force Base at 2:00 A.M. in the morning. I will be there to greet them. Very exciting!"
The newly-freed prisoners: Tony Kim, detained since April 23, 2017; Kim Hak-song, detained since May 6, 2017; Kim Dong-chul, detained since 2015.
P.S. Trump has ruled out the DMZ as a location for the North Korean meeting. Singapore is among the remaining options.
Go deeper