Under the hood on hospital pricing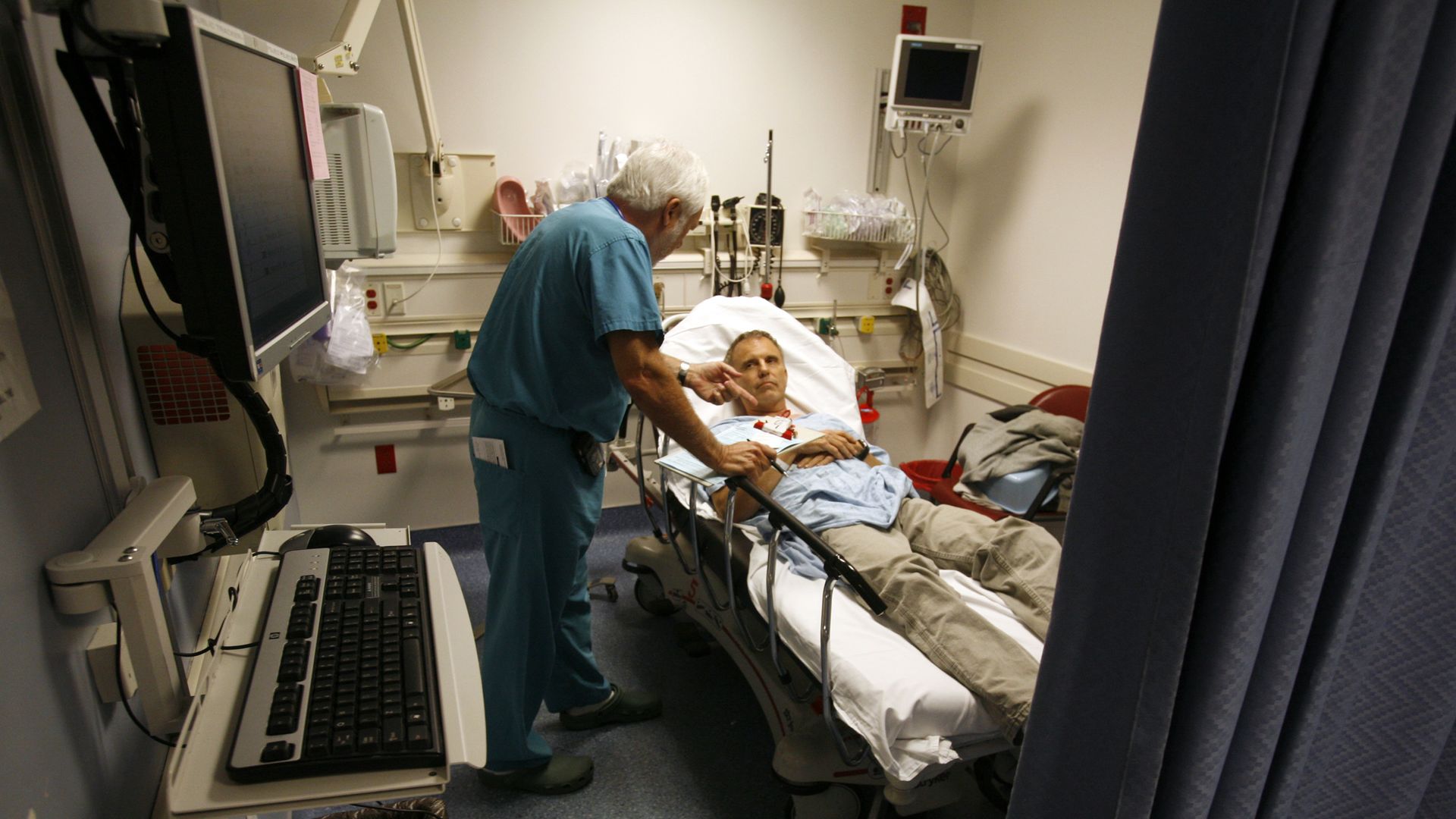 The actual prices hospitals charge private health insurers are closely guarded trade secrets. But a widely circulated health economics paper, which received some new updates, uses actual claims data from three national insurers to show the inner workings of how hospitals get paid.
The bottom line: Hospitals make a lot of money off patients who get their health coverage through their jobs, and hospitals with little or no competition have the power to set their rates at will.
Why it matters: The amount Americans spend just on hospital care represents 6% of the entire economy, so it's important to understand how hospitals price their services and to determine if patients and taxpayers are getting a good deal.
The backdrop: This paper builds on previous work that shows Medicare spending is almost entirely driven by the quantity of services, whereas private insurance spending is driven heavily by the prices and market power of hospitals — an increasing concern as more systems merge into dominant regional and national players.
Updates to the paper and thesis include:
"Insurers pay substantially different prices for the same services at the same hospitals," the economists wrote.
"Prices at monopoly hospitals are 12 percent higher than those in markets with four or more rivals."
"If private prices were set at 120 percent of Medicare rates rather than at their current levels, inpatient spending on the privately insured would drop by 19.7 percent."
Many hospitals get paid based on percentages of their charges instead of fixed amounts, and that system "places them under less pressure to reduce costs."
Go deeper