"Going big": Inside Trump's great Iran gamble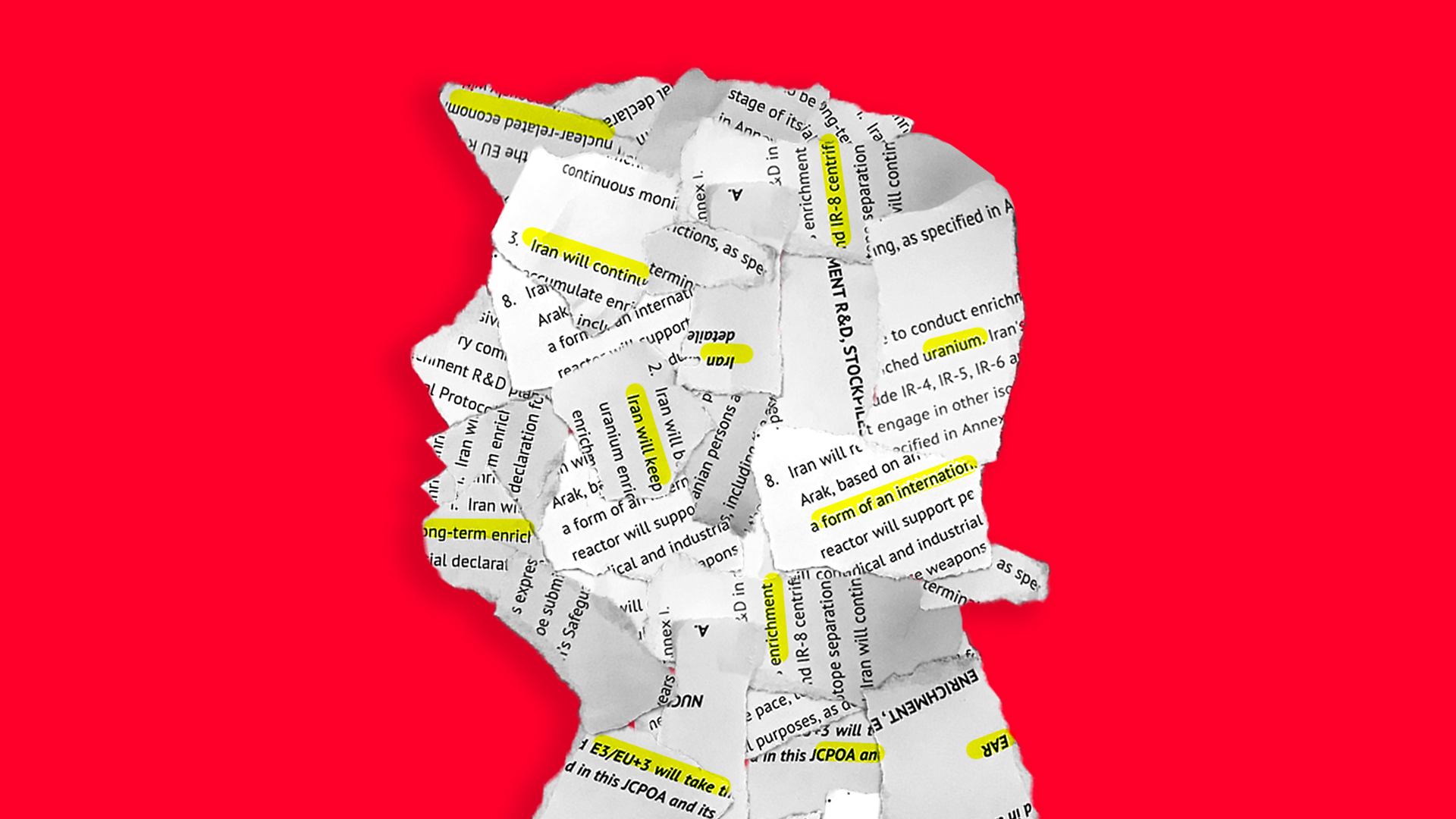 World leaders and experts warn of dominoes of destabilization in the Middle East. But a source who was with President Trump yesterday said he was in high spirits about his high-stakes decision to withdraw from the Iran deal.
Why it matters: It's history, his way. The banner headline of today's N.Y. Times: "TRUMP ABANDONS IRAN PACT HE LONG SCORNED ... Move Creates Divide With Allies and Complicates North Korea Talks."
Despite the momentous potential consequences, Trump's decision to pull out was one of the most predictable of his presidency:
Those who thought Trump might stay in the Iran deal were delusional. This was a repeat of the Paris climate deal, where moderates in the administration thought there was a way Trump might "see the light" and stay in the global agreement. Like with Paris, Trump's view on the Iran deal never changed.
He has contempt for the people who negotiated it and to endorse it in any way was never conceivable.
He has surrounded himself with officials like national security adviser John Bolton and Secretary of State Mike Pompeo who reinforce his instincts rather than oppose them, as their predecessors H.R. McMaster and Rex Tillerson did.
It used to drive Trump nuts when Tillerson would continually argue to stay in the deal. "He felt like Rex was always making excuses to stay in," an administration source said.
A White House official told Axios that Trump "likes it when 'experts' are on CNN freaking out":
"He's going big, with what he believes, and confident in it all."
"POTUS ran against experts — the 'eggheads' — and believes that rebalancing our policies on trade, defense spending, security, etc., simply makes sense."
"The status quo itself is what the expert class got us, and isn't working."
"It's slow-walking a bomb in Tehran/Pyongyang, and steady decline vs. a cheating China."
Ben Rhodes — a former Obama official deeply involved in the Iran deal who's now co-chair of National Security Action, a Democratic response to Trump — said during a visit to Axios yesterday that the announcement reflects "strategic incoherence" and a "bizarre" effort "to precipitate a crisis":
"It just makes no sense, other than some political impulse that's clearly about Obama."
"He's thinking about domestic political announcements, not: What does this mean in Iraq or Syria or Yemen? These chickens will come home to roost."
"He hasn't thought about what it means to own Iran and a potential crisis."
Go deeper, with Axios Expert Voices:
Go deeper