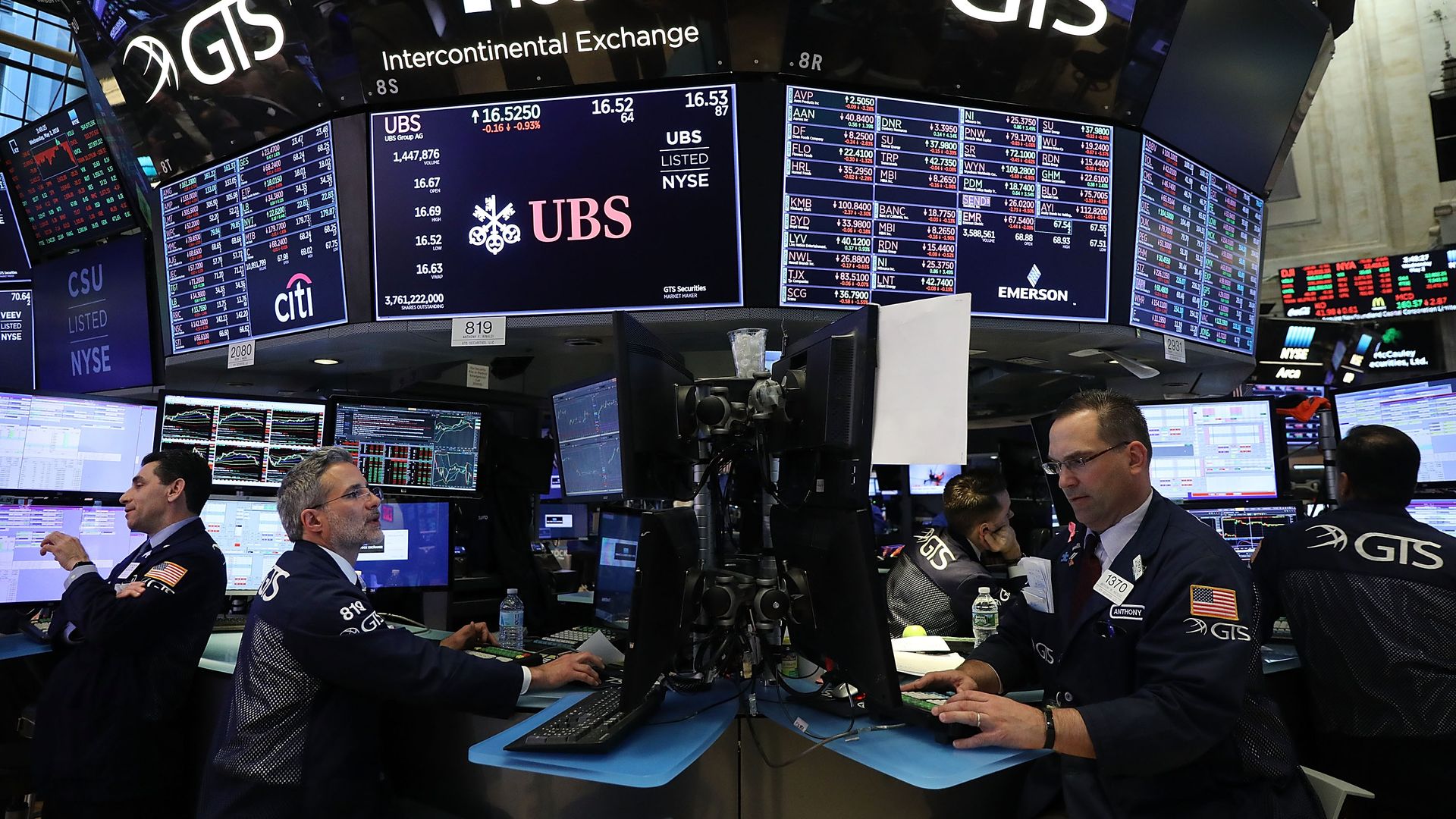 "Some of the biggest names on Wall Street are warming up to Bitcoin, a virtual currency that for nearly a decade has been consigned to the unregulated fringes of the financial world," the N.Y. Times' Nathaniel Popper reports:
Why it matters: "The moves ... mark a dramatic shift toward the mainstream for a digital token that has been known primarily for its underworld associations and status as a high-risk, speculative investment."
What's new: "The parent company of the New York Stock Exchange [Intercontinental Exchange] has been working on an online trading platform that would allow large investors to buy and hold Bitcoin."
"The news of the virtual exchange, which has not been reported before, came after Goldman Sachs went publicwith its intention to open a Bitcoin trading unit — most likely the first of its kind at a Wall Street bank."
Go deeper