Trump blows up Iran nuclear deal with nothing to replace it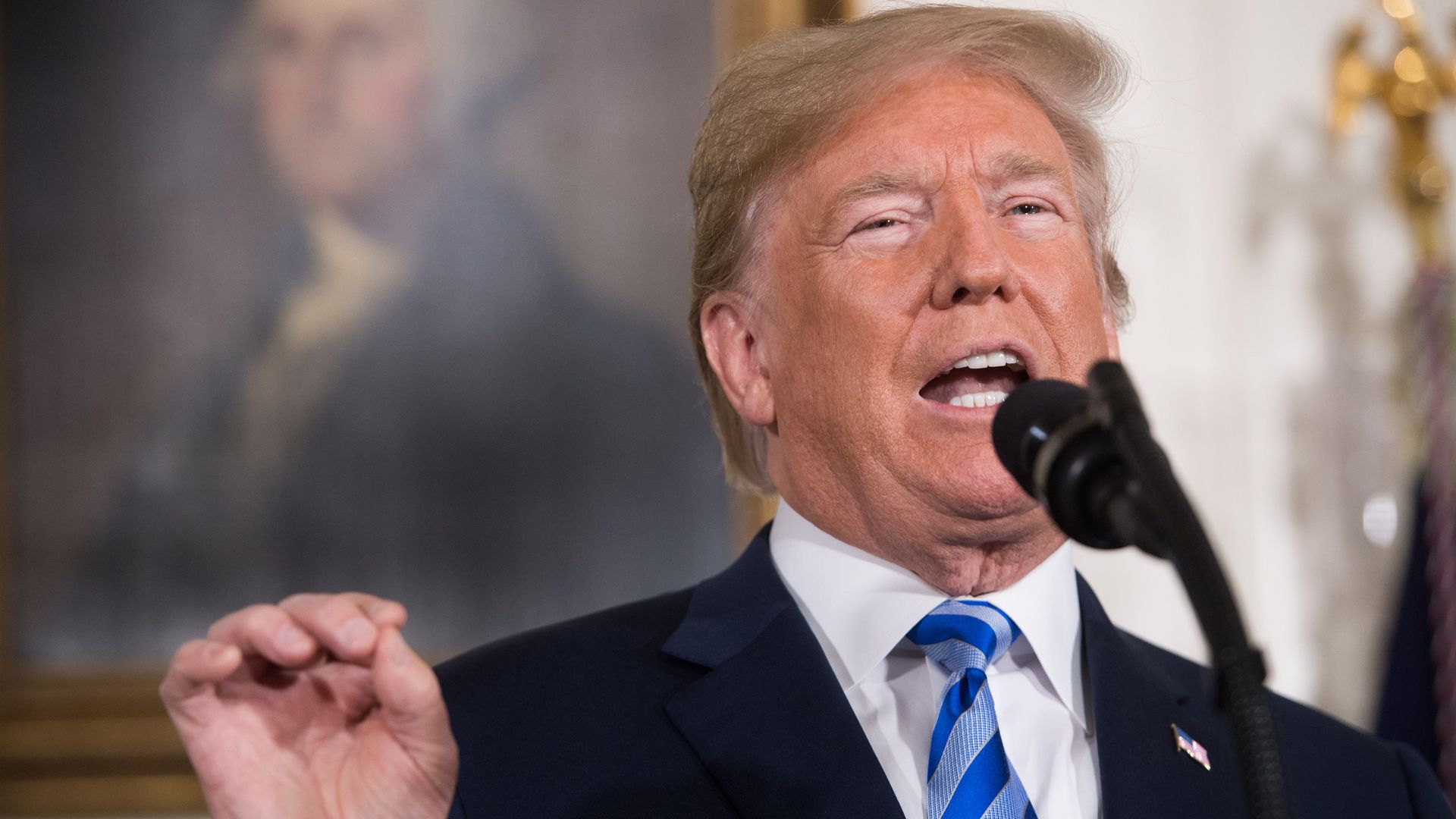 Donald Trump is nothing if not consistent. In announcing that the United States is withdrawing from the Iran nuclear deal, he gave a familiar litany of reasons: Iran is still a bad actor, and the Joint Comprehensive Plan of Action (JCPOA) is not enough to keep it from acquiring nuclear weapons and the missiles to deliver them when the restrictions in the deal begin to expire.
Yes, but: What Trump didn't explain is how he plans to compel Iran into a new deal now that the U.S. has cheated on the old one. He also offered no incentives for Iran to return to the negotiation table.
Trump provided no details on how the old sanctions would come back into force or how the U.S. would deal with the many countries that want to continue trade with Iran. Restoring sanctions is a complex process that will take considerable time and face considerable pushback.
The spotlight now turns to Europe — which has said it will try to maintain the agreement absent U.S. participation — and to Iran. The consequences for this decision are likely to be severe: further weakening U.S. leadership, exacerbating conflicts in the Middle East and undermining non-proliferation norms.
What's next: Trump seems to think his decision will help his upcoming negotiations with the dictator of North Korea. But Kim Jong-un, seeing how a U.S. president has reneged on his predecessor's commitments, is likely to demand more benefits up front. That will make the North Korea talks even more difficult.
The bottom line: The Iranian people Trump claims to admire will now face greater economic hardship, and the peace he purports to want for the Middle East and the world at large looks further and further away.
Barbara Slavin directs the Future of Iran Initiative at the Atlantic Council.
Go deeper