Pro-Trump group targets Joe Manchin in push to confirm Gina Haspel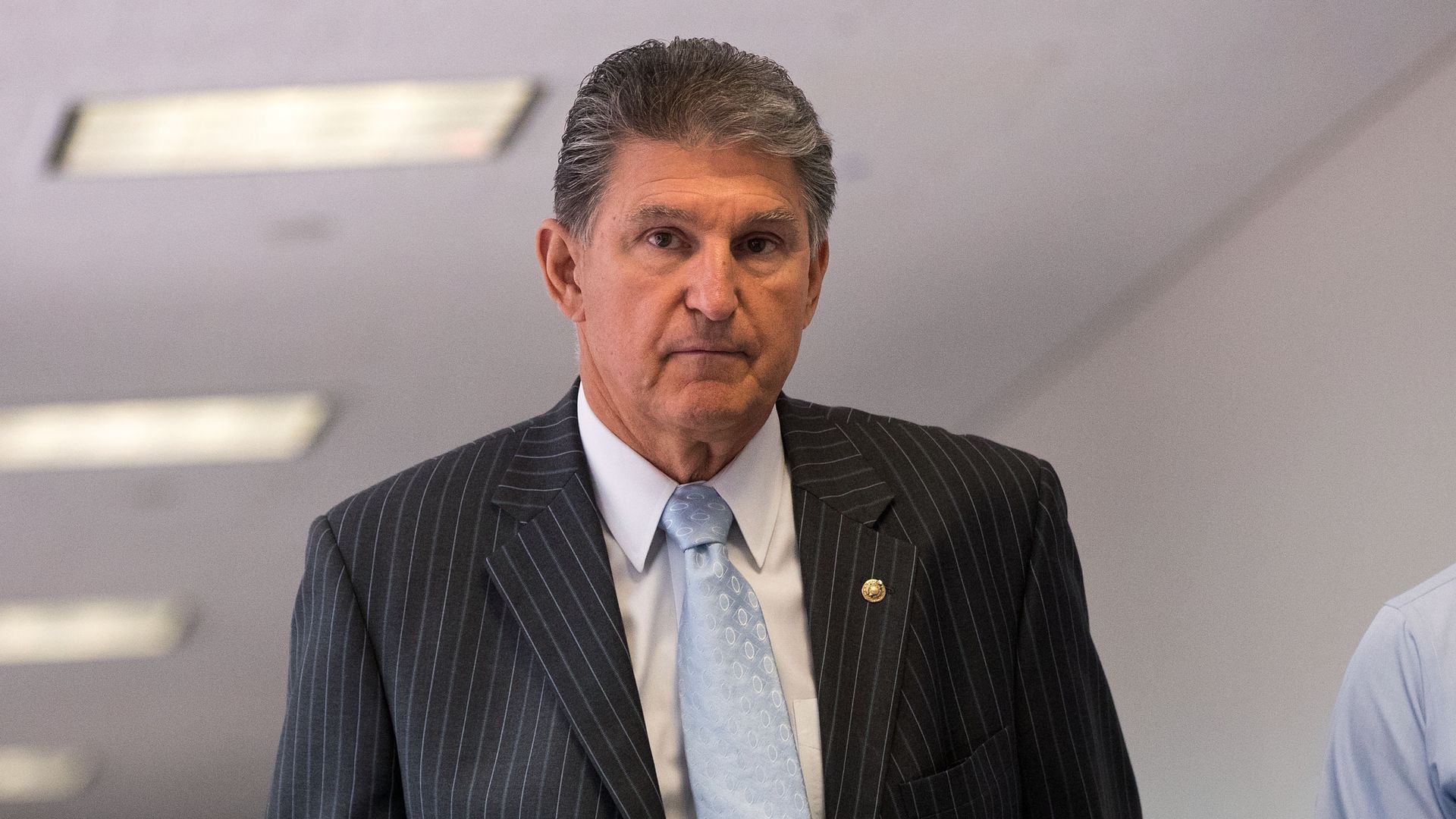 America First Policies, the biggest pro-Trump nonprofit group, is spending more than $500k on an ad campaign starting Wednesday, pressuring red-state Democrat Sen. Joe Manchin of West Virginia to confirm President Trump's pick for CIA director — Gina Haspel.
State of play: America First believes that Manchin and Independent Sen. Angus King, who caucuses with Democrats, are the two most likely non-Republican members of the Senate Intelligence Committee to vote for Haspel. However, the group settled on targeting Manchin because they think he's more likely to break. They also realize that if Manchin votes in Haspel's favor, she'll go to the floor as a bipartisan nominee.
America First is also using Mike Pompeo's confirmation to Secretary of State as a lesson: Once Sen. Heidi Heitkamp (D-ND) announced her support for Pompeo's nomination, other Democrats followed suit — essentially creating a domino effect. The group is hoping Manchin will be that first domino to fall this time around.
Their strategy: Trump is still very popular in West Virginia, and Manchin, who's up for reelection this fall, will have to pick his battles against the GOP very carefully. And voting against Trump's nominee, and the first potential female director of the CIA, may not be one of them.
"You're wrapping national security, president trump and gender politics all into one vote."
— A source involved in the ad buy tells Axios
Timing: The ad's launch comes one day after the West Virginia Senate primary, which has quickly become one of the most-watched senate races in the country, thanks to GOP candidate Don Blankenship — whose vulgar attacks on the government and high-profile Republicans have drawn national attention.
The bottom line: Most Republican strategists following this race believe Manchin will be in a relatively safe position if Blankenship — who Trump says has no chance of securing the vote — wins, given they think he's an unelectable candidate.
But, if either of Blankenship's Republican challengers, Rep. Evan Jenkins or Patrick Morrisey, wins, they're betting they can squeeze Manchin on several key issues ahead of the midterm elections given how heavily supportive the state is of Trump.
What they're saying: "Joe Manchin has a difficult decision to make between supporting an experienced woman with stellar credentials at the CIA or siding with Chuck, Nancy and the rest of the liberal DC swamp crowd," Brian Walsh, the president of America First Policies, told Axios.
Go deeper