Publishers are using paywalls to survive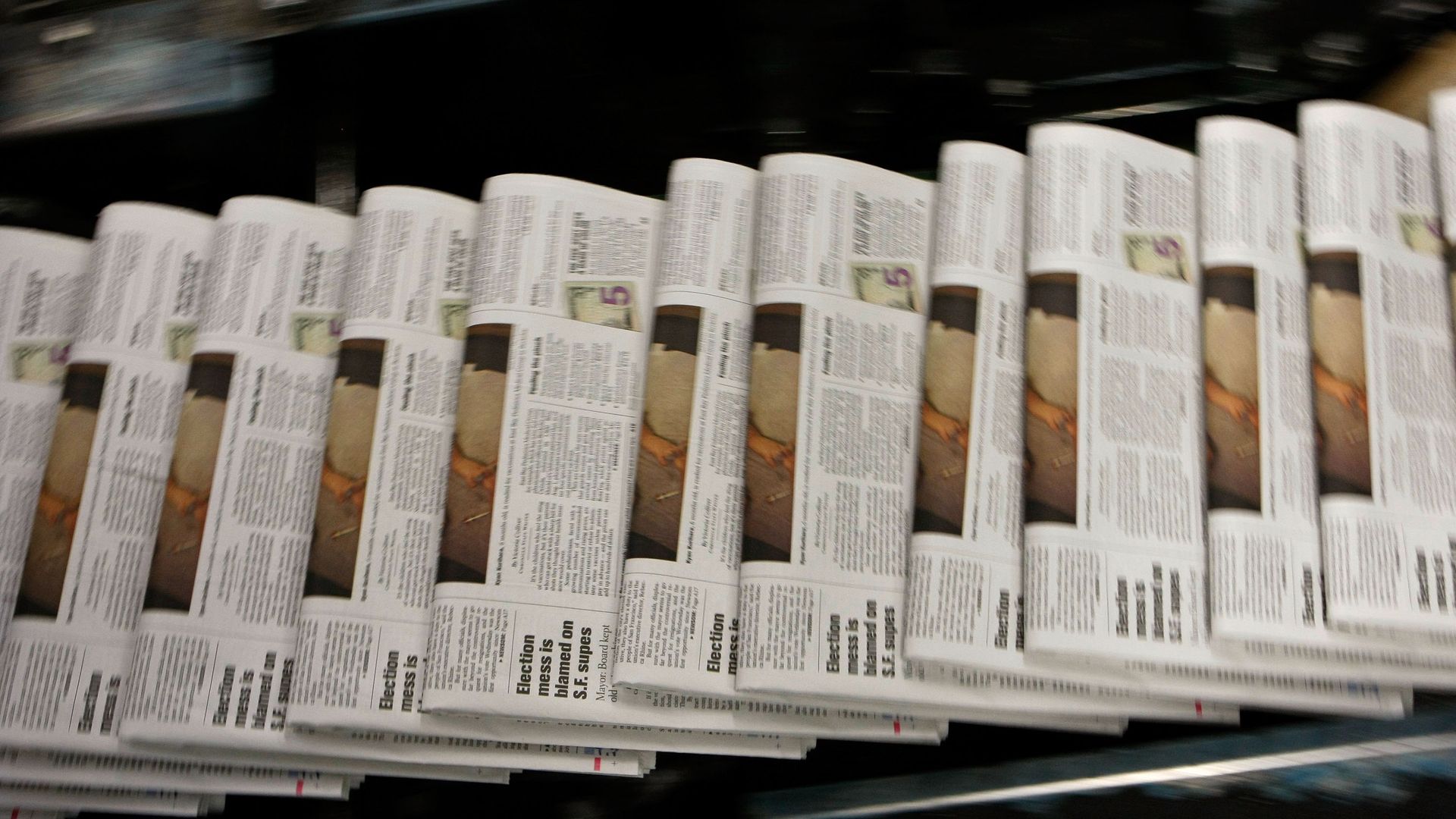 Bloomberg, Vanity Fair, Wired, Business Insider and The Atlantic have launched new paywalls within the past year — and legacy institutions like The New York Times, The Wall Street Journal, The Washington Post and The Boston Globe have all tightened their paywalls over the past few years.
Why it matters: There are many factors contributing to a rise in paywalled news, like tech's ad dominance, and a piqued interest in all things Trump. But on-demand access to information and entertainment has also become a consumer trend that is likely helping news outlets get consumers cash in.
What's next? There's an ongoing debate about whether one day news organizations would bundle their subscription services with other popular on-demand media subscriptions, like Spotify, which once came with a NYT All Access subscription.
Food for thought: Via @alexweprin: "As an aside, I think this becomes even more likely if/when Apple launches their Apple Music/Apple TV shows/Apple News bundle."
"No one except the Wall Street Journal, The New York Times and now probably the Washington Post has come up with a digital product that really in any significant way will replace the revenue that is being lost as print newspapers lose both circulation and advertising ... It is very difficult to see — with a lack of success in terms of important dollars rising from digital — it's difficult to see how the print product survives over time."
—
Warren Buffett
at Berkshire Hathaway's annual meeting
Gut check: Local media executives have been saying for months that their biggest competition for subscriptions and eyeballs is large national newspapers.
Some perspective: Berkshire Hathaway owns more than 30 newspapers, including Buffett's hometown paper, the Omaha World-Herald. One of Buffett's earliest jobs was delivering newspapers door-to-door, which is why he hosts an annual newspaper-throwing contest.
Go deeper