Nancy Pelosi acknowledges the Democrats who oppose her as Speaker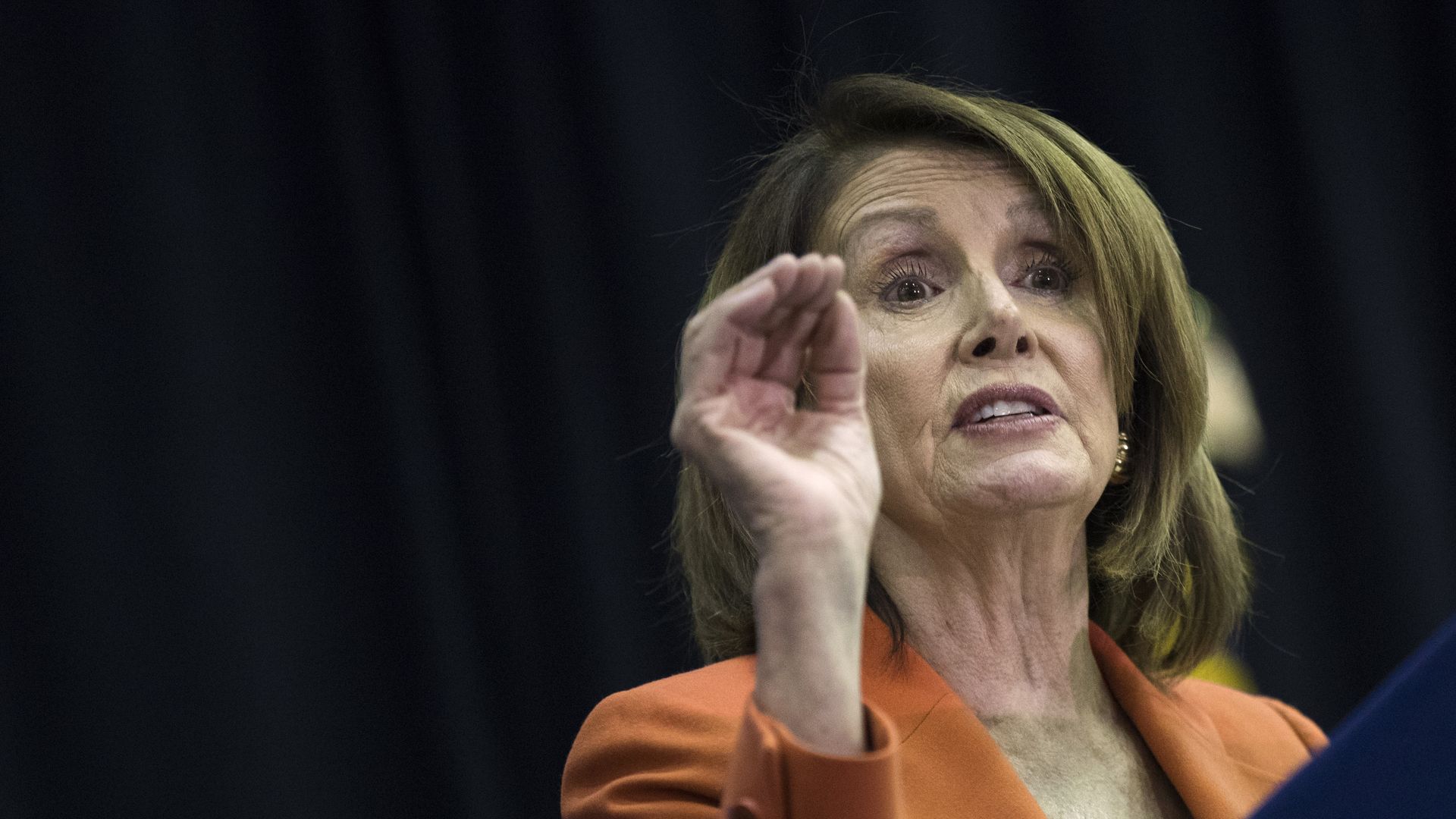 Nancy Pelosi, at a Politico event Tuesday, was asked what she thinks about Democratic candidates across the U.S. saying they won't back her as Speaker:
"I think if they have to do that to win the election, I'm all for it. ... Just win, baby."
— Nancy Pelosi
Why it matters: Several Democratic candidates, like Connor Lamb who won the PA-18 special election in March, have openly opposed Pelosi as House leader in their campaigns. This is Pelosi's first public statement acknowledging this, despite stating last week that she has no plans on ditching her leadership position.
Go deeper