Trump wants Congress to slash $15 billion in spending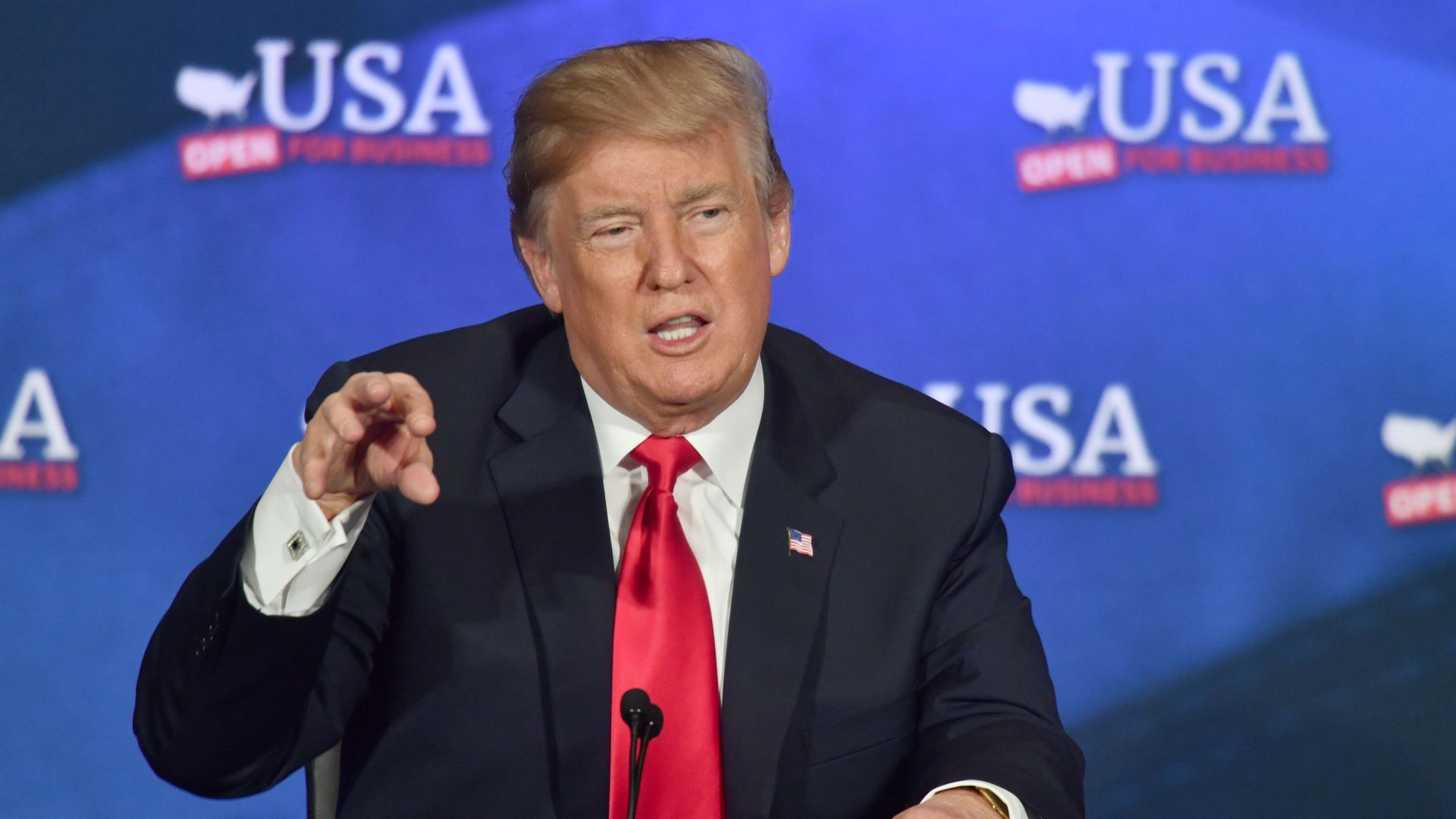 President Trump will ask Congress Tuesday to slash $15 billion from the previously approved spending package, including funds from the Children's Health Insurance Program (CHIP) and the Affordable Care Act, an administration official said during a background briefing Monday.
Why it matters: There's not much chance that Congress will actually pass the "rescissions" package, since Senate Majority Leader Mitch McConnell says it's not a good idea. The main thing the proposal might do is improve Trump's standing with fiscal conservatives — but it could also make Republicans even more vulnerable to Democratic attacks over their health care records.
The details: The official told reporters that the administration seeks to cut funds from 38 programs that "are just sitting in accounts" and not being used. He added that the request would have no "problematic impact" on government spending, and said Trump will freeze funds he wants to slash for 45 days, pending congressional action through a majority vote.
The request, first reported by the Washington Post, includes cuts from Obama-era Ebola outbreak funds, $4.3 billion from a vehicle technology program, and $800 million from the ACA. The president also wants to cut $7 billion from the CHIP.
What's next: The administration plans to roll-out a "large" rescissions package later this year, but the official repeatedly declined to explain what might be included. However, he said that it would target "duplicative programs and things we don't think are necessary to operate the government sufficiently."
Go deeper