U.S. delegation for Jerusalem embassy opening doesn't include Trump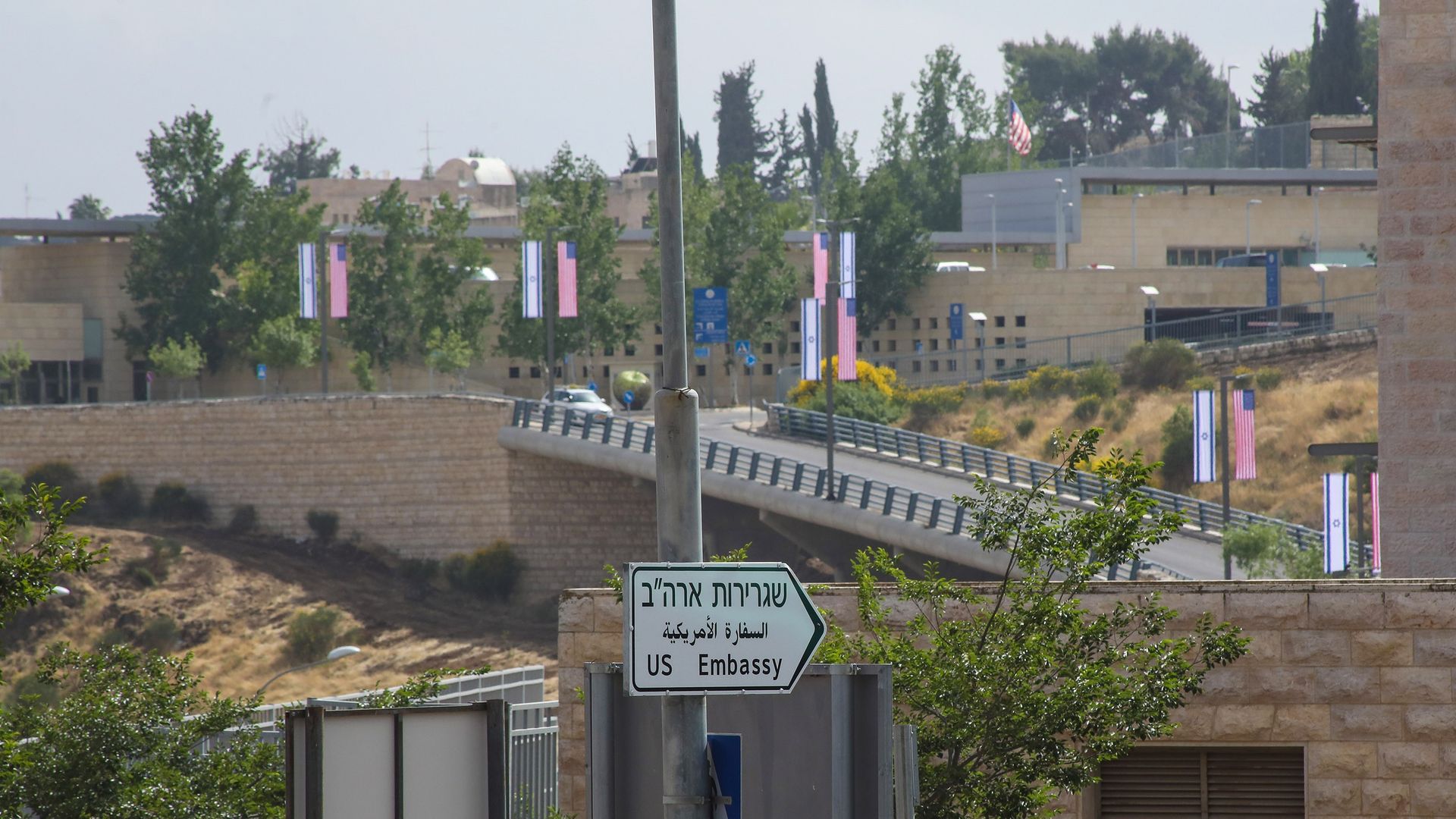 The White House announced tonight the presidential delegation to the opening of the new U.S. embassy in Jerusalem on May 14th, and President Trump's name was not on the list.
Between the lines: The statement referred to "Jerusalem, Israel" – a sign of Trump's December 6th 2017 recognition of Jerusalem as the capital of Israel. Until today the U.S. government only referred to Jerusalem without stating if it is part of Israel or not.
According to the White House statement: Deputy Secretary of State John J. Sullivan will lead the delegation, joined by Secretary of the Treasury Steven T. Mnuchin, Senior Advisor to the President Jared Kushner, Advisor to the President Ivanka Trump, U.S. ambassador to Israel David Friedman and the President and Special Representative for International Negotiations Jason Greenblatt.
The U.S. delegation will arrive in Israel on May 13th to participate in a festive reception Prime Minister Netanyahu will hold to all international guests. The delegation will leave on May 15th.
The Jerusalem municipality added road signs today guiding in the direction of the new embassy, and the U.S. embassy in Tel-Aviv twitter handle was changed today to the U.S. embassy in Jerusalem.
Go deeper