Kevin McCarthy plans his ascent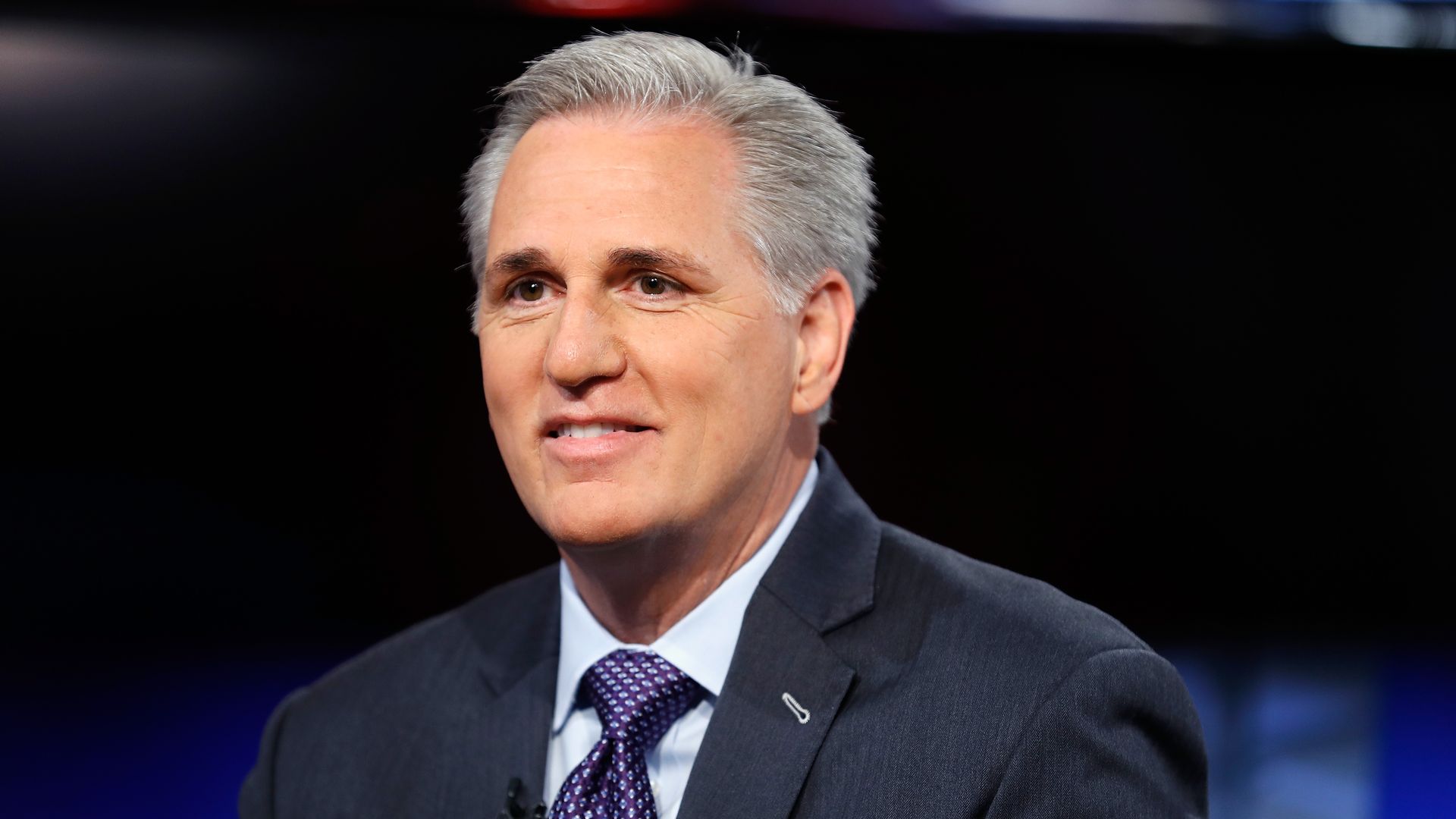 House Majority Leader Kevin McCarthy (R-Calif.), perhaps President Trump's closest Hill ally, is plotting his ascent to House speaker, AP's Lisa Mascaro reports.
The big picture: "[L]ast week, back at home while Congress was on recess, McCarthy told a group of students he's unlikely to run for another office after serving in the House: 'That's where my political career will probably end.'"
"Unscripted remarks have caused him trouble and he says he'll talk about the speaker's race after Republicans retain control of the House — and he maintains they will."
"The silver-coiffed 53-year-old ... would not have had the grades to be accepted into the student leadership program, he told the group, but that didn't stop him."
Go deeper