New policy could separate families who illegally cross the border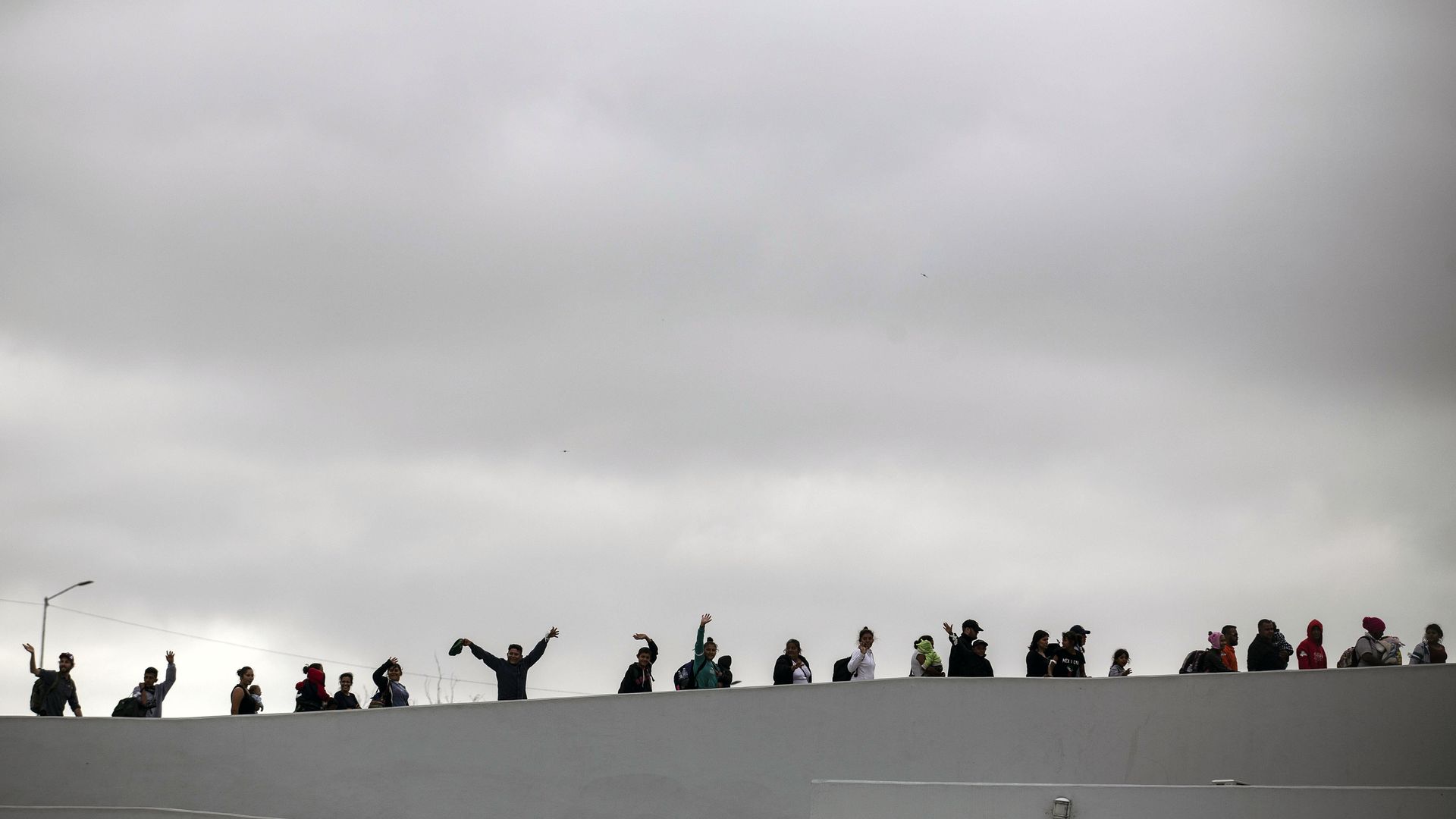 The Department of Homeland Security will announce a new policy on Monday that directs agents to refer anyone caught crossing the border illegally to the Justice Department for prosecution, the L.A. Times first reported and Axios has confirmed.
Why it matters: The move is directly aligned with Attorney General Jeff Sessions' new "zero-tolerance policy," and could lead to parents being separated from their children if caught crossing the border illegally — a sharp departure from current immigration procedure.
Details: DHS Secretary Kirstjen Nielsen signed the policy on Friday.
It does not apply to families who enter at or between ports of entry and claim asylum.
If parents are arrested and sent to federal court, the children will be treated as unaccompanied minors and placed in the custody of Health and Human Services.
Big picture: This comes as the number of border crossings continues to spike, showing a dramatic uptick from last year, but following historic seasonal trends. It also follows the arrival of the "caravan" of Central Americans, who traveled to the southern border with the intention of crossing illegally or claiming asylum.
Since Congress' immigration reform failed earlier this year, DHS, the DOJ, and the White House have been using everything within their power to crack down on illegal immigration.
Go deeper