New York Attorney General Eric Schneiderman accused of physical abuse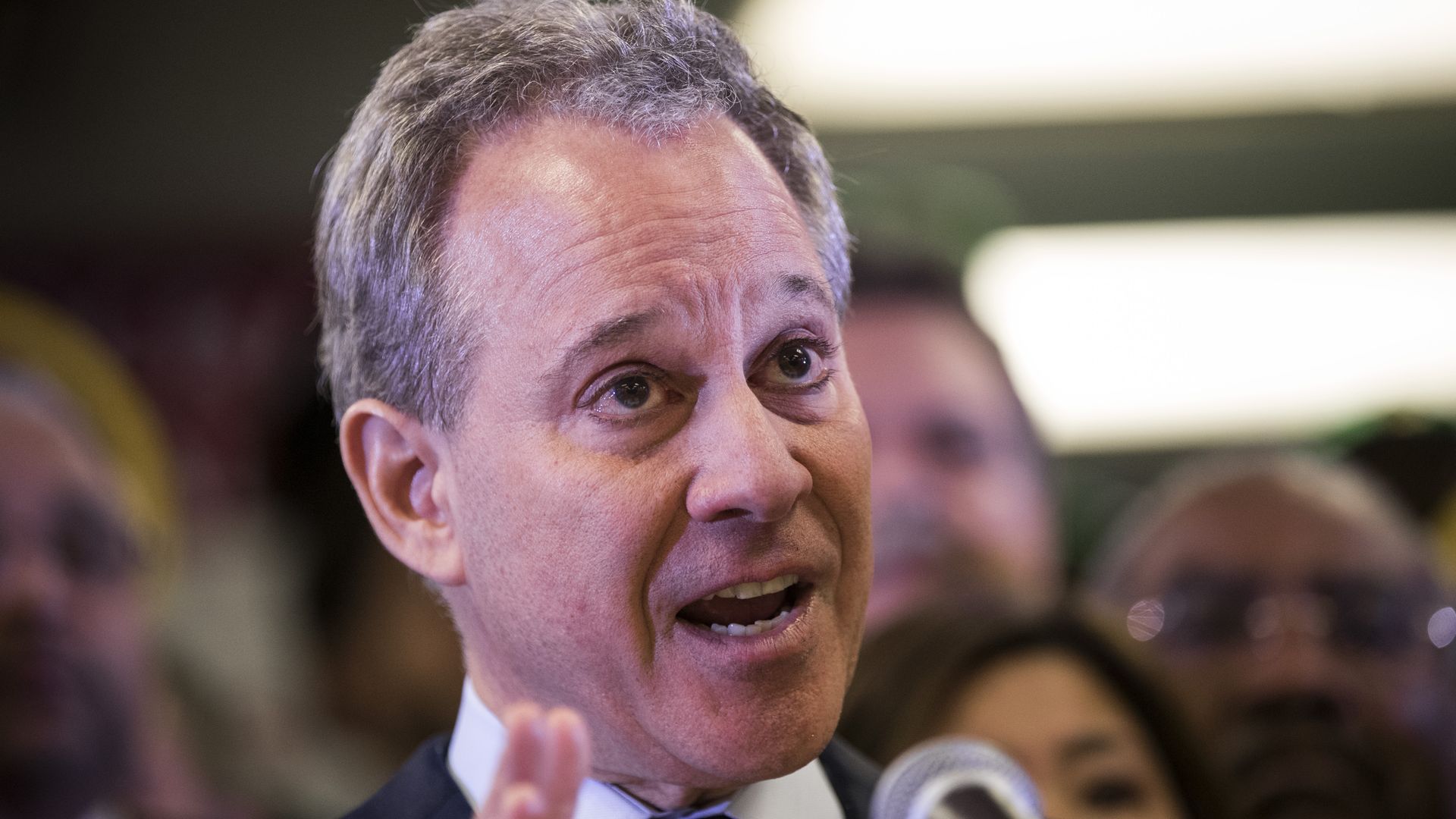 New York Attorney General, Eric Schneiderman, has been accused of subjecting four women with "whom he had romantic relationships or encounters with" to nonconsensual physical violence, according to their interviews with The New Yorker's Jane Mayer and Ronan Farrow. Schneiderman denied the allegations in a statement, saying he has only ever engaged in "consensual sexual activity."
Why it matters: The allegations come as Schneiderman, the state's highest-ranking law-enforcement officer, has been a vocal supporter of women in the wake of the #MeToo wave. He has also taken legal action against the man at the center of the movement, Harvey Weinstein.
"In the privacy of intimate relationships, I have engaged in role-playing and other consensual sexual activity. I have not assaulted anyone. I have never engaged in nonconsensual sex, which is a line I would not cross."
— Schneiderman in
a statement
on Twitter.
Two of the accusers, Michelle Manning Barish and Tanya Selvaratnam, spoke on record, and said they sought medical treatment.
Barish said the attorney general, whom she was romantically involved with from the summer of 2013 until January 2015, backed her up to the edge of his bed one night and slapped her across the face violently.
Selvaratnam said Schneiderman was often violent and made sexual demands.
A third woman,who wished to be unnamed, said Schneiderman slapped her across the face.
A fourth woman, an attorney "who has held prominent positions in the New York legal community," said Schneiderman made an advance toward her; and "when she rebuffed him, he slapped her across the face with such force that it left a mark that lingered the next day." The woman asked to remain unidentified, but shared a photograph of the injury with The New Yorker.
A look at the high profile men accused of sexual misconduct
Go deeper