Democrats score wins with revamped prison reform bill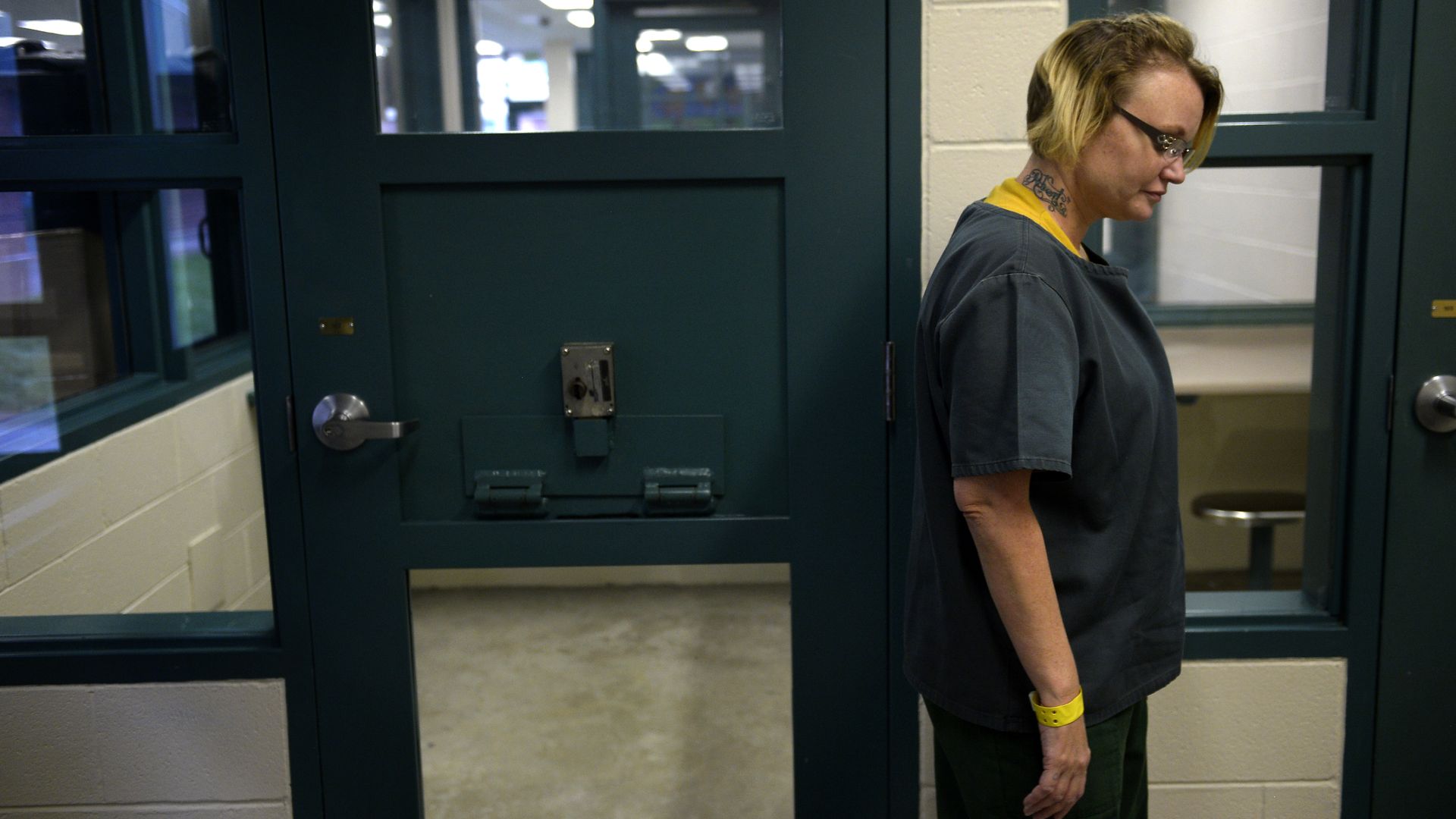 Democrats scored several wins in the newest version of the House prison reform bill scheduled for a markup on Wednesday — and Attorney General Jeff Sessions is not happy about some of the changes.
The details: The bill would send 4,000 prisoners home, allow men and women in prison to earn time in house arrest or halfway homes instead of prison cells, require them to be placed within 500 miles of family, outlaw shackling during child birth and mandate the provision of sanitary napkins and tampons to female inmates, according to a copy of the latest language obtained by Axios.
The newest version of the bill — which will be given the new title of "FIRST STEP Act" — is expected to be unveiled by Reps. Doug Collins (R-Ga.) and Hakeem Jeffries (D-N.Y.) today, according to a senior aide. It will go to markup on Wednesday, and if passed, a vote on the House floor is expected shortly afterward.
The state of play:
Some House Democrats have mixed reviews despite the wins. Rep. Bobby Scott (Va.), a strong criminal justice reform advocate, told Axios he is "encouraged by the changes," but others including Reps. Jerry Nadler (N.Y.) and Sheila Jackson Lee (Texas) — an original cosponsor — are still concerned that the bill does not address federal sentencing guidelines, according to Hill aides and an outside group involved.
House Republicans are generally still on board. Even House Freedom Caucus Chairman Mark Meadows (N.C.), who has opposed criminal justice reform in the past, told Axios last week that he thinks the bill has found a "sweet spot."
Attorney General Jeff Sessions isn't thrilled with the additions that allow prisoners to earn more time outside of federal prison facilities and fixes the way good time credits are calculated.
"President Trump has been exploring substantive prison reform legislation since the beginning of his term," White House Deputy Press Secretary Hogan Gidley told Axios. He said the White House supports the House Judiciary Committee's prison reform efforts.  
Meanwhile, The White House's Federal Interagency Council on Crime Prevention and Improving Reentry has also been meeting to discuss ways to improve prison culture and ensure the Bureau of Prisons implements any changes required if prison reform is passed, according to one of the attendees.
The big picture: While criminal justice reform has always been a bipartisan issue, there has been a dramatic tug of war over the specifics of the bill.
Some lawmakers argue that this is the only chance Congress will have to pass criminal justice reform — and sentencing must be included. Others argue that Congress must focus on what can get passed and not let perfect be the enemy of the good.
"For those of us who want more comprehensive criminal justice reform, including Sentencing Reform... the FIRST STEP Act could help build momentum for further progress that will include sentencing reform."
— Jessica Jackson Sloan, National Director and Co-founder of Cut50 and former Mayor of Mill Valley, CA
What to watch: The House is the easy part. The Senate debate is likely to be even more heated, with Republican Judiciary Chairman Chuck Grassley refusing to back down on sentencing reform.
Go deeper