John Kerry's freelancing to save the Iran deal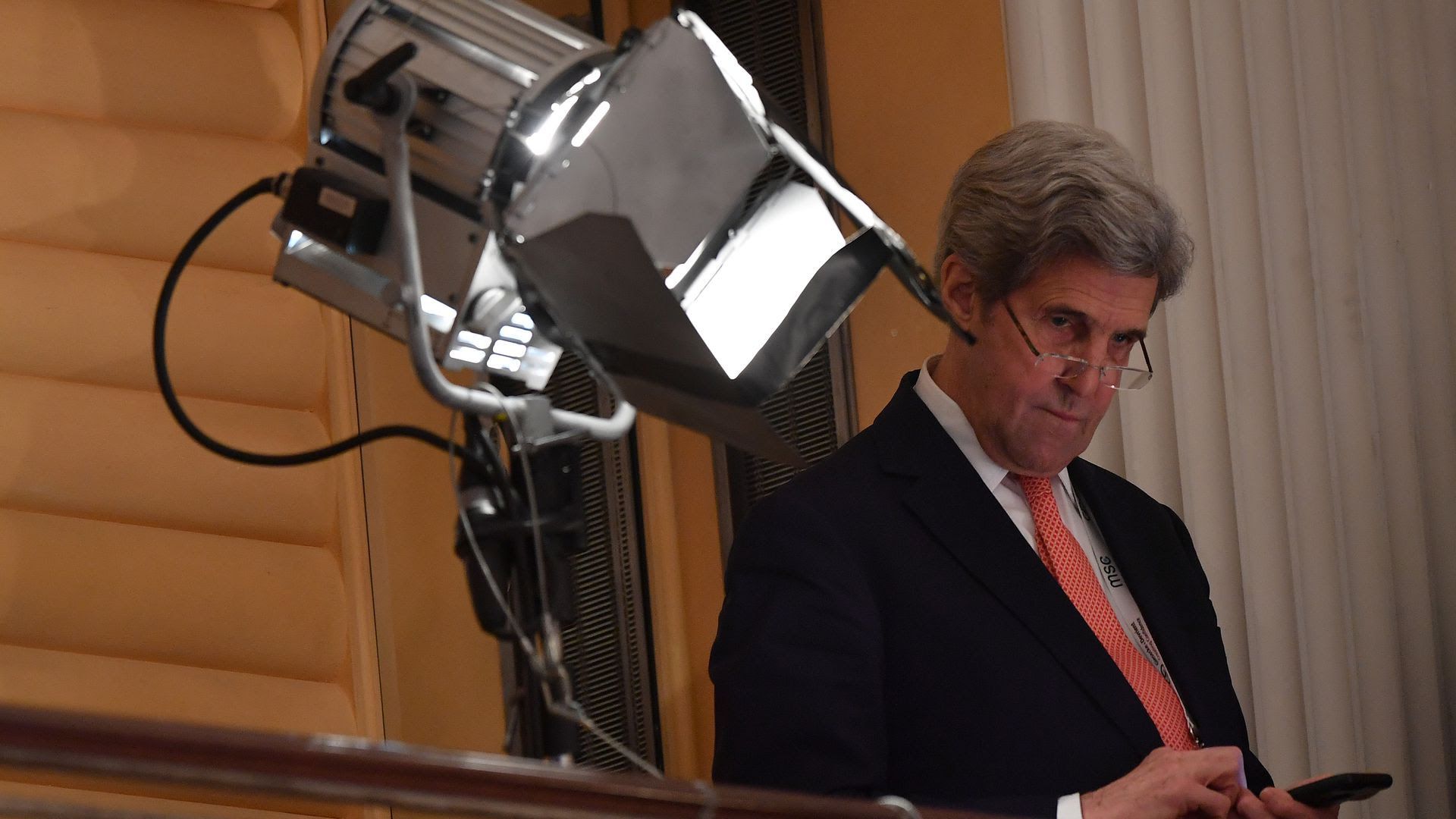 Former Secretary of State John Kerry has been on a low-profile campaign to hold together the Iran nuclear deal that was signed under his watch, meeting with leaders from Iran, France, Germany and the E.U. in recent weeks, the Boston Globe's Matt Viser reports.
Why it matters: "The rare moves by a former secretary of state highlight the stakes for Kerry personally, as well as for other Obama-era diplomats who are dismayed by what they see as Trump's disruptive approach to diplomacy, and who view the Iran nuclear deal as a factor for stability in the Middle East and for global nuclear nonproliferation."
How it's playing on Drudge: "KERRY SHADOW DIPLOMACY EXPOSED... SECRET HUDDLES WITH IRAN"
Kerry's list:
Iranian Foreign Minister Javad Zarif
German President Frank-Walter Steinmeier
French President Emmanuel Macron
European Union official Federica Mogherini
Why you're just hearing about this now: "[H]e and his allies believe a high-profile defense of the deal by prominent Democrats would only backfire and provoke Trump, making it more likely the president would pull the United States out of the deal."
"Kerry supporters see in this campaign some of his trademark traits, especially his unflagging energy even in the face of potential failure."
"Critics see something else, a former office holder working with foreign officials to potentially undermine the policy aims of a current administration."
Go deeper