Where gun owners stand on gun control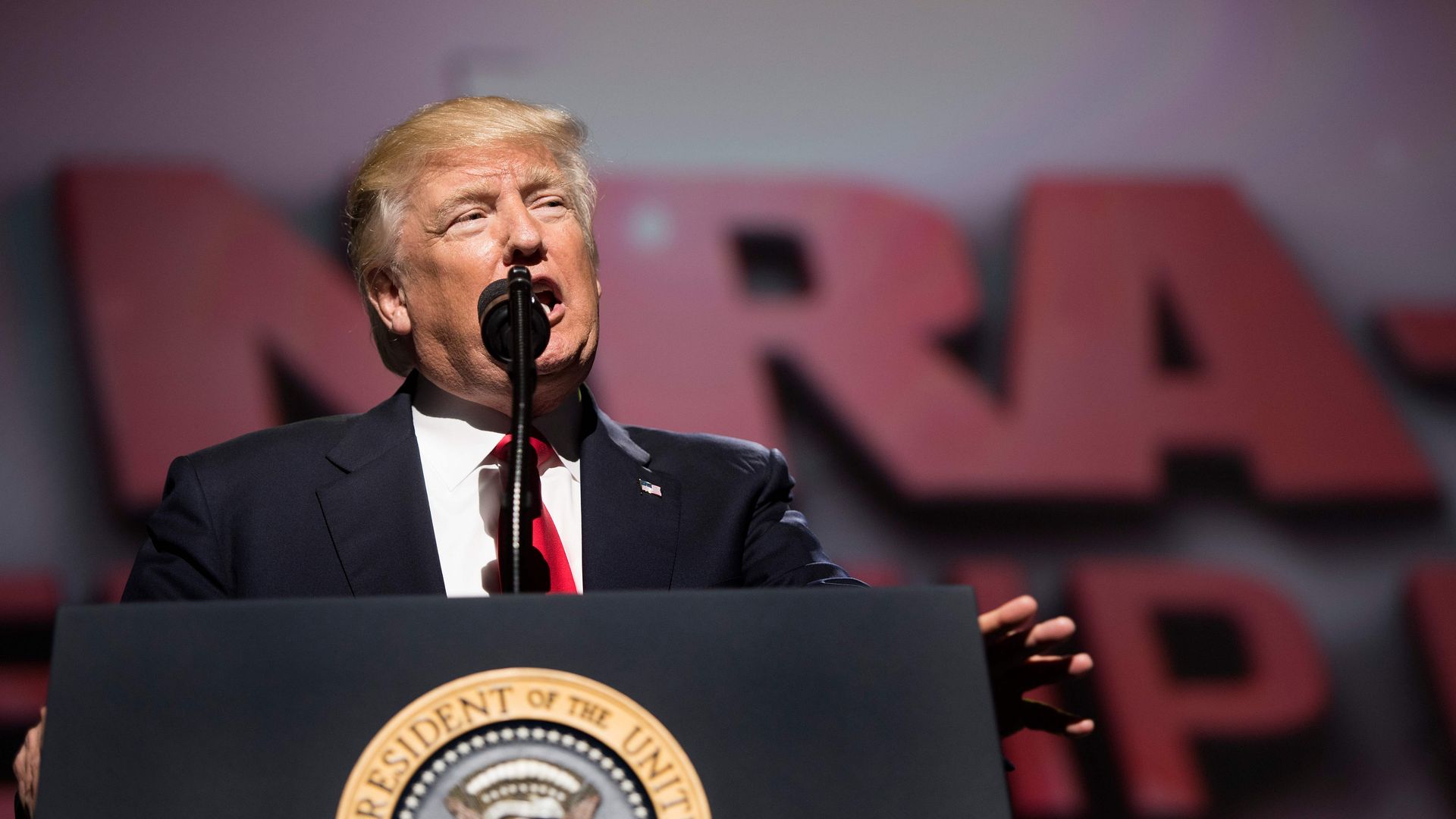 More than half of gun owners approve of President Trump — who temporarily expressed support for stricter gun control measures, such as raising the legal age to buy a gun, following the school shooting in Parkland, Florida — including 75% of NRA members, according to a newly released poll by Giffords PA, a group that favors stronger gun laws, and Democratic Public Policy Polling.
Why it matters: The poll reveals that a majority of gun owners support existing gun control laws, as well as banning assault weapons and requiring background checks for all gun sales, including online and at gun shows. However, NRA members are more likely to oppose those specific measures. The poll's release comes ahead of Trump's speech at the NRA in Dallas, Texas later this afternoon.
Go deeper