What North and South Korea have already given up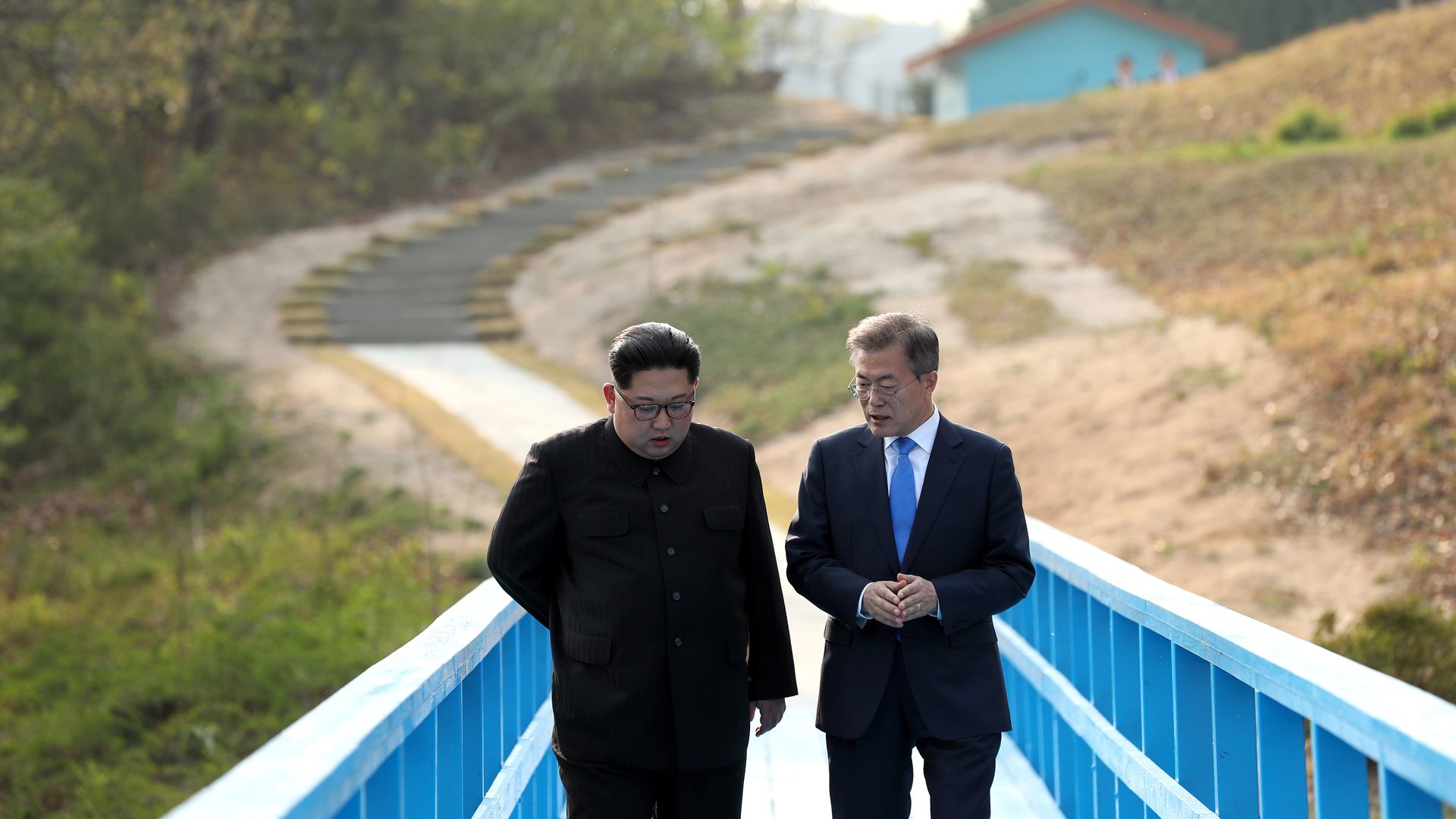 A face-to-face meeting between North Korea's Kim Jong-un and South Korea's Moon Jae-in has been the centerpiece of a process in which the countries have exchanged concessions and promises in order to lay the ground work for a potential peace deal.
The big picture: Diplomacy with North Korea has failed several times before, and we're a long way from any denuclearization deal. But from stopping propaganda broadcasts to getting on to the same time zone, concrete steps have already been taken.
What's happening:
Before the inter-Korean summit:
South Korea stopped its broadcasting of propaganda critical of North Korea at their shared border [BBC].
North Korea announced a freeze on nuclear and missile tests [Axios].
After the summit:
North Korea announced it will switch its time zone by half an hour to get back on South Korean time, which it was on prior to 2015 [Japan Times].
The Koreas set up a joint permanent liaison office in the North's border city, Kaesong, to prevent miscommunication. Kim has agreed to Moon's proposal that they set up liaison offices in Pyongyang and Seoul as well [Yonhap].
North Korea has reportedly released three American detainees [Axios].
What to watch: Kim says the biggest pledge of all, denuclearization, is on the table. But that won't come without concessions from the U.S. in return. The U.S., meanwhile, will push for a way to verify he's keeping his word.
Go deeper