Rudy Giuliani sends Trump into Stormy waters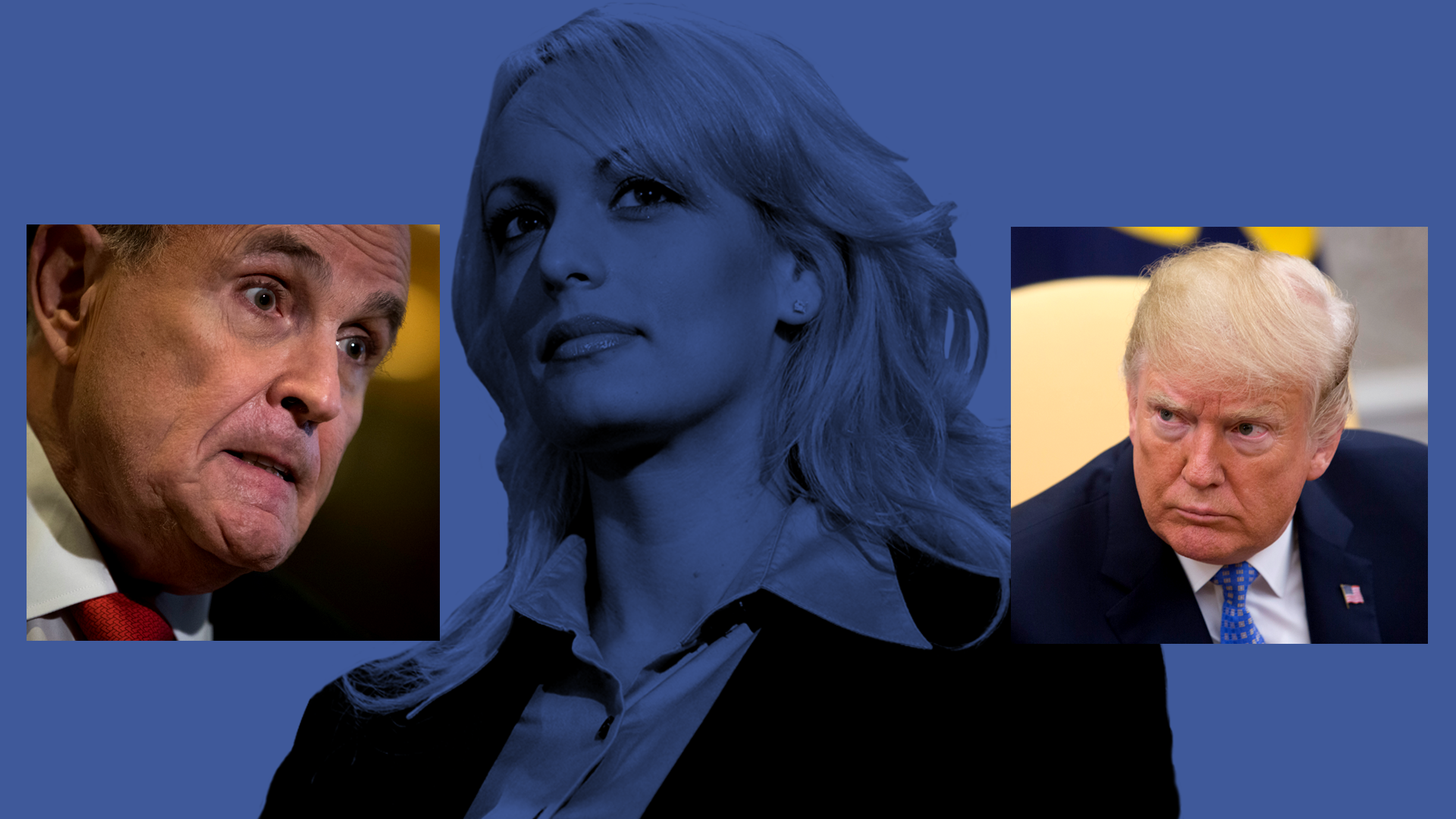 Rudy Giuliani's bombshell comments about Stormy Daniels prompted a President Trump tweetstorm today.
Why it matters: Now representing Trump in the Mueller probe, Giuliani — who has a reputation of being a brawler — may be creating separate legal woes for Trump.
The latest...
Giuliani told Sean Hannity that he "didn't know about the specifics of [the Stormy Daniels payment] ... but he did know about the general arrangement."

But asked last month if he knew about the $130,000 pay off, Trump replied: "No."

In a string of morning tweets Thursday, the president offered an explanation defending the payment to Daniels, and said that non-disclosure agreements like this one are "very common among celebrities and people of wealth. In this case it is in full force and effect and will be used in Arbitration for damages against Ms. Clifford (Daniels). The agreement was used to stop the false and extortionist accusations made by her about an affair..." He also denied the affair once again.

Be smart: Washington reporters who cover Trump and the White House speculate that today's tweets, which were packed with legal language and not written in the president's signature style, were not sent by Trump.

"Asked about his remarks after finishing the Fox News interview, Giuliani said that what might have seemed to some viewers — including, perhaps, Hannity — like a slip of the tongue, was actually a planned disclosure," writes the New York Times' Michael Shear.
And Giuliani doubled down on his comments this morning on Fox & Friends, saying, "Imagine if that came out on October 15th, 2016 in the middle of the last debate with Hillary Clinton? ... Cohen didn't even ask. Cohen made it go away. He did his job."
The bottom line: "Giuliani has historically been something of a loose cannon who is not used to having his words carefully managed," Shear writes.
The legal questions...
Giuliani told Hannity his explanation of the Stormy Daniels settlement "removes the campaign finance violation" because campaign money wasn't used. But there could still be legal issues, the AP's Jill Colvin and Chad Day report.
Timing: "Giuliani's insistence the money had nothing to do with the campaign is complicated by the fact that Daniels' silence was secured just days before the 2016 presidential election, and as Trump was dealing with the fallout from the 'Access Hollywood' tape in which he bragged about sexually assaulting women."
Full disclosure: "All campaign expenses, including payments and loans, are supposed to be disclosed to the FEC."
Go deeper