Michael Cohen goes through the wringer for Trump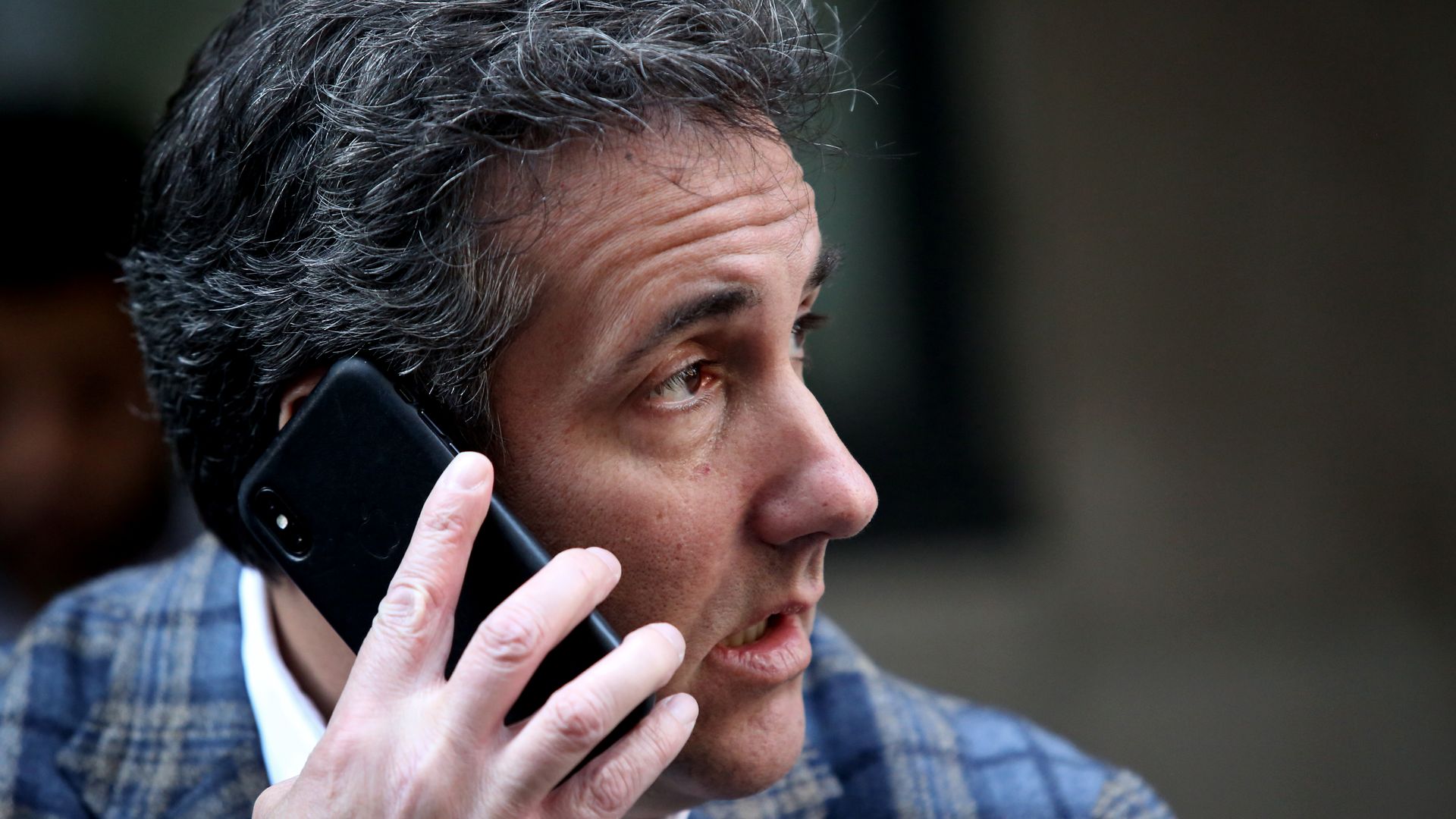 Michael Cohen is in trouble. NBC's report that federal investigators "monitored" the phone lines of President Trump's longtime personal lawyer [NBC initially said Cohen was wiretapped] — and intercepted a call between Cohen and the White House — is the latest in a string of reports that reveal the broad scope of the federal government's investigation.
Why it matters: Things are closing in, rapidly, on Michael Cohen. The repercussions will be felt heavily in the White House, as Cohen, Trump's "fix it" lawyer, is heavily intertwined in Trump's professional, political, personal, legal and family life. He is, as Axios' Mike Allen put it, "the man with secrets few others hold."
How things unraveled
What we don't know
It's still unclear what Cohen is being investigated for. Following last month's raids, The Washington Post reported that Cohen "is under federal federal investigation for possible bank fraud, wire fraud and campaign finance violations," citing three people with knowledge of the case.
View from the White House
Giuliani told the Washington Post's Robert Costa that "when he read NBC report, he was furious. 'If they picked up the president, they would have had to notify him.' Said if true, wld be a 'mockery' of attorney-client privilege and 'gov't misconduct.'"
And what a former Trump campaign official told Mike Allen last month still rings true: "The guys that know Trump best are the most worried. People are very, very worried. Because it's Michael [effing] Cohen. Who knows what he's done?"
Editor's note: NBC News reported today that Trump lawyer Michael Cohen's phone was wiretapped in the weeks prior to the FBI raid. They later corrected their story on air, noting that federal authorities were "monitoring" Cohen's phone calls but not listening to them as previously reported. This story has been updated to reflect that correction.
Go deeper