Ryan to keep House Chaplain after he rescinded his resignation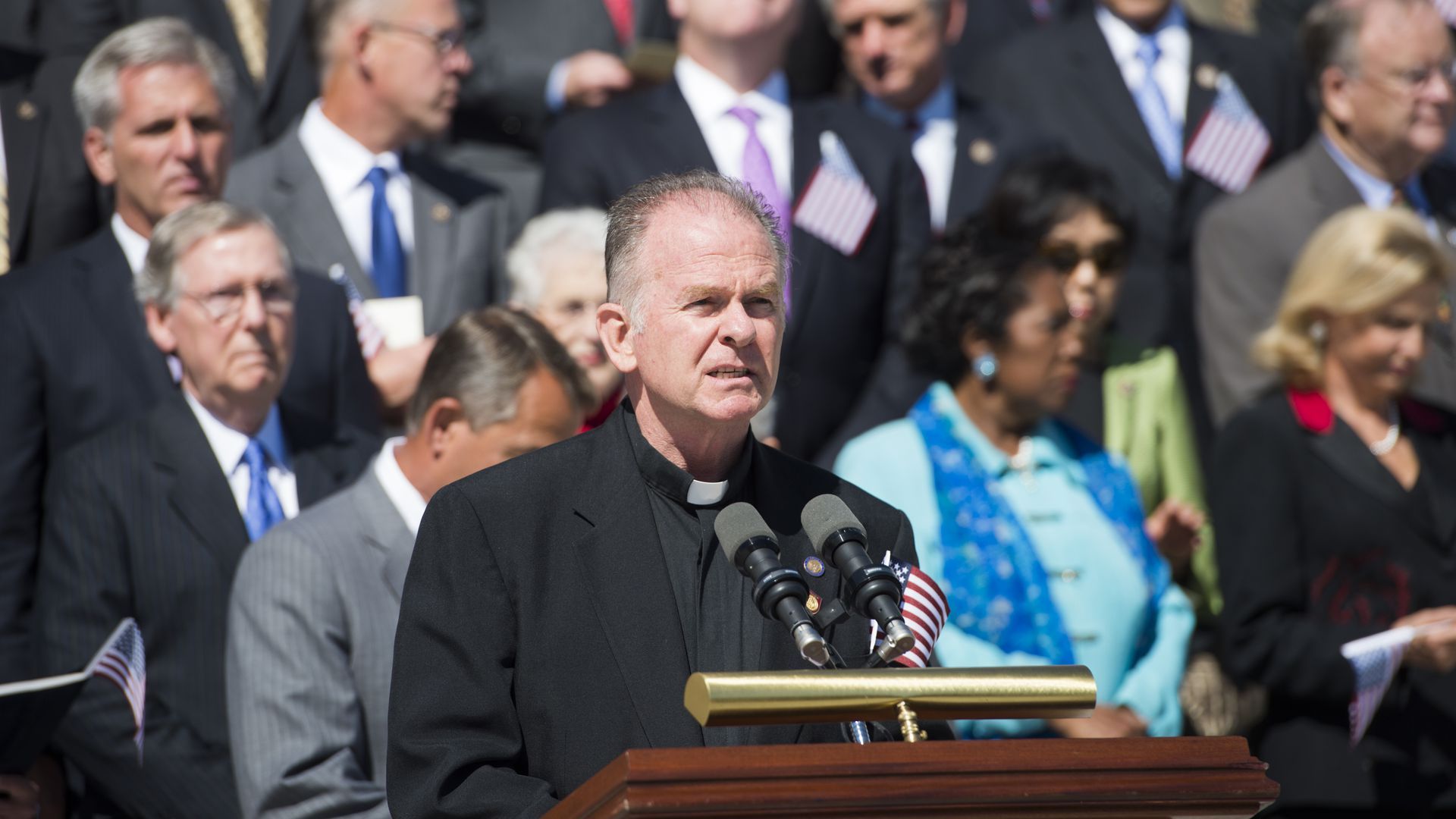 House Chaplain Rev. Patrick J. Conroy, who was abruptly dismissed by Speaker Paul Ryan last month, will stay on as House Chaplain according to a statement from Ryan.
In a letter to House leaders Thursday, Conroy — who has held the position since 2011 — rescinded his resignation following the outrage over his ouster, reports the Washington Post. He said: "I have never been disciplined, nor reprimanded, nor have I ever heard a complaint about my ministry during my time as House chaplain."
The details: Ryan said his decision to remove Conroy "was made in what I believed to be the best interest" of the House, and he will be sitting down with Conroy next week.
Go deeper