Amazon is avoiding its China mistakes in India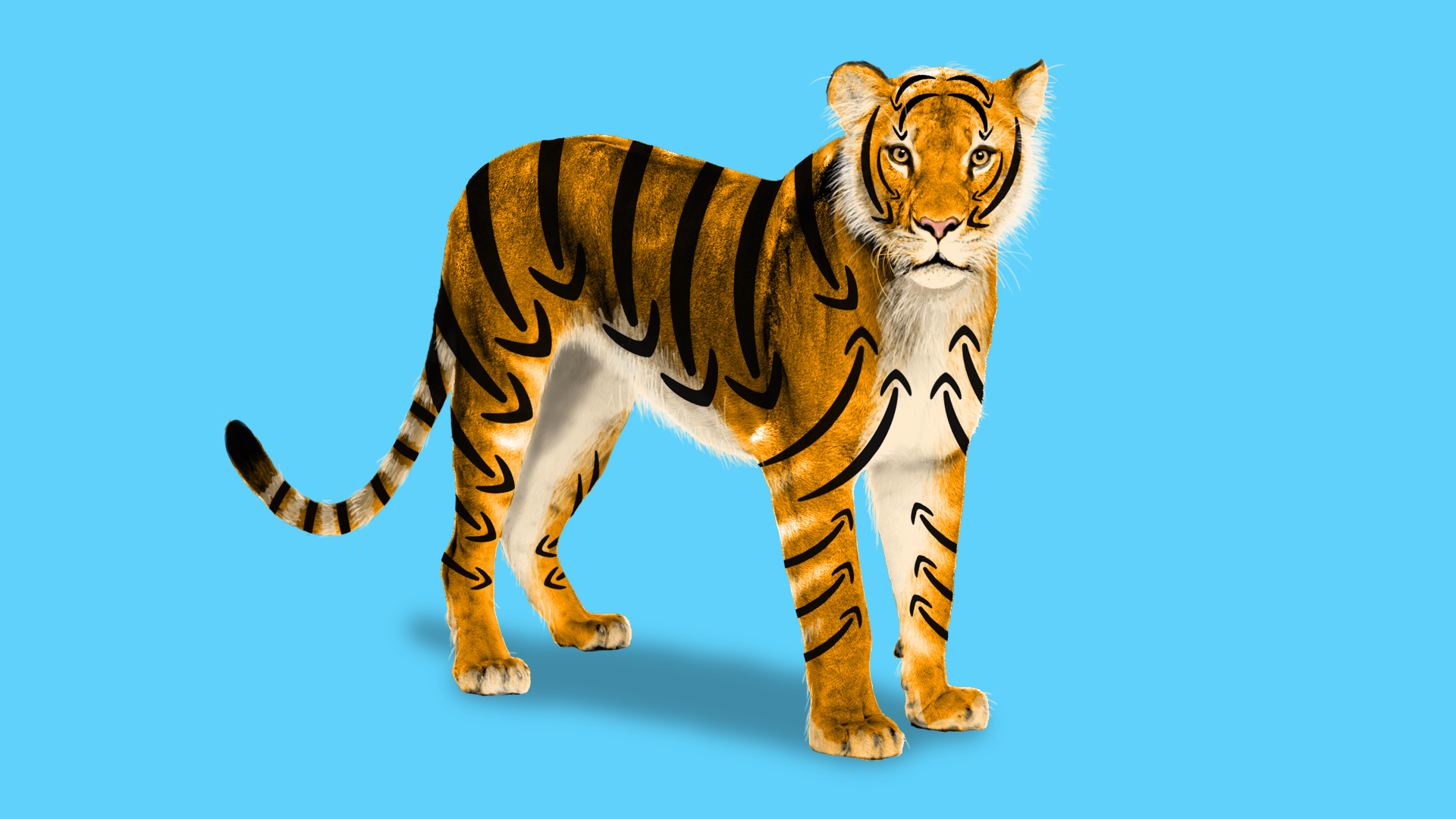 Amazon has been in China for 14 years, but it hasn't been able to defeat homegrown rivals like JD.com and Alibaba. It is determined not to make the same mistakes in India.
The big picture: India has the world's fastest growing e-commerce market. To make sure it dominates, Amazon is over-investing there, but it's running into competition as U.S. rival Walmart does the same.
What went wrong in China
Amazon didn't invest enough, and got outspent.
JD.com was only one year old when Amazon went to China, but it outspent Amazon and invested in customer service and faster delivery methods, says venture capitalist Hans Tung, a managing partner at GGV Capital.
Amazon initially under-invested in China, and as a result, it had less than 1% of Chinese market share by 2016.
The Indian success story
"Amazon is employing the right strategy," in India, says Hanna Luchnikava-Schorsch, an expert on India's economy at IHS Markit. In 2017, Amazon committed $5 billion to grow its market share in India, per Forrester.
Amazon's main competitor is the homegrown Flipkart. Last year it narrowed the market share gap with Flipkart to around 10%, with 29% to Flipkart's 38.5%, reports India's Economic Times.
In 2014-2015, the disparity was around 28%.
Amazon has been in a bidding war with Walmart to buy Flipkart, but Walmart reportedly won Friday morning, securing a 75% stake in the Indian company for $15 billion, per Reuters.

Worth noting: U.S. tech rivalries are playing out overseas. Walmart was backed by Google's parent company, Alphabet, in the deal.
Flipkart has had success in India due to business strategies tailored to the local market, Luchnikava-Schorsch explains.
Pay on delivery: Digital banking hasn't yet taken off in India, and many people prefer cash transactions.
Local languages: Although English is an official language in India, many rural areas still do business in local dialects, and Flipkart accommodates that.
The bottom line: Amazon and Walmart are battling for India, but the vibrancy of the Indian market doesn't come close to matching that of the Chinese one, Luchnikava-Schorsch says. India has a much smaller middle class —per IHS Markit's estimates, 95% of Indian households earn less than $20,000. And only about a quarter of the country's population has accessed the internet (a much smaller share engage in digital transactions).
Go deeper