Facebook's ongoing friction with the news industry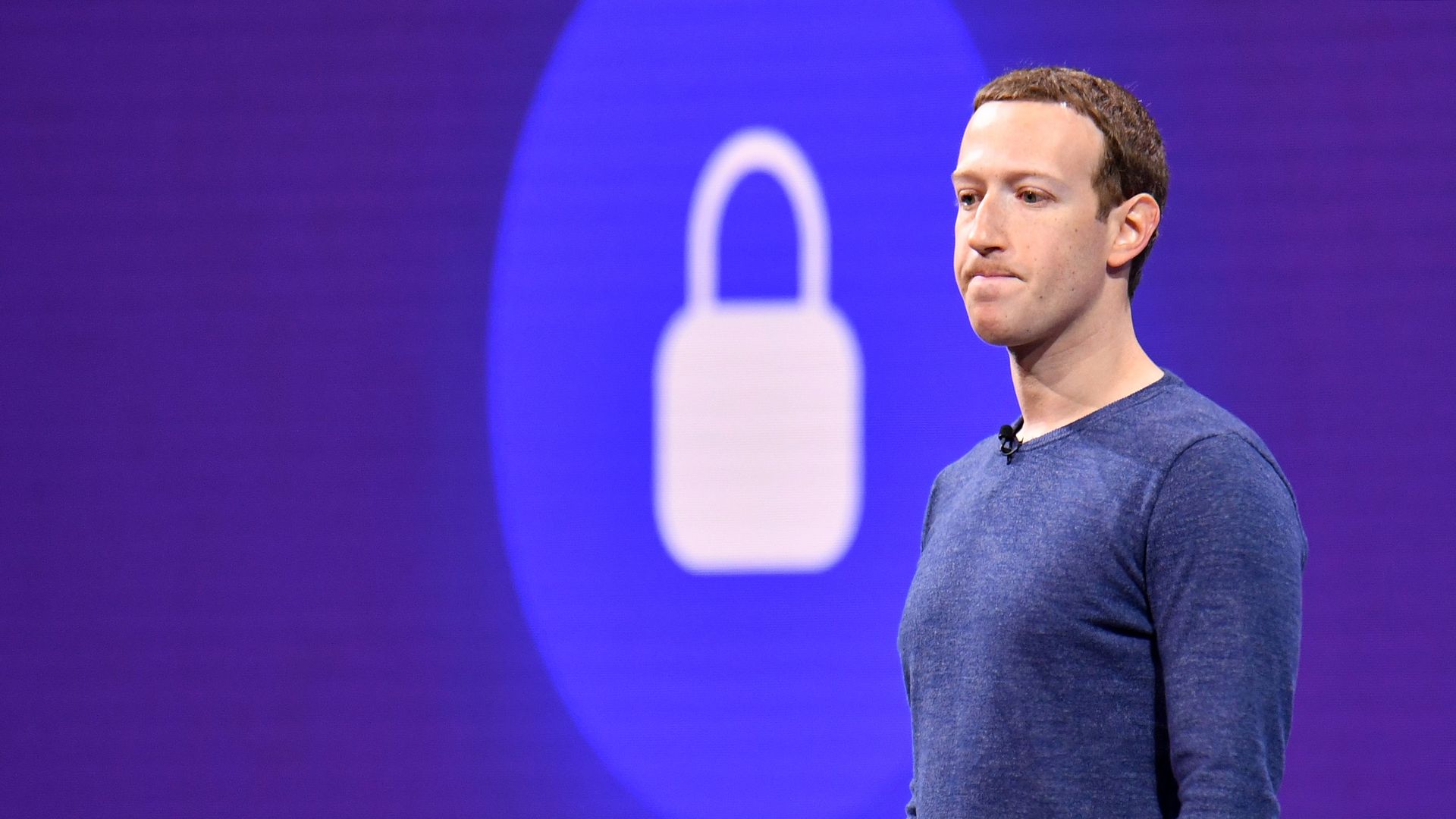 Facebook CEO Mark Zuckerberg tried to convince journalists Tuesday that the company is committed to boosting trusted news outlets and supporting journalism as a whole, but didn't give much reassurance that individual outlets would recoup lost revenue or traffic.
The big picture: The tension is growing between Facebook and media as it controls a large portion of digital ads and is a primary news distributor, but doesn't help newsrooms recoup dwindling revenue. And recent News Feed algorithm changes resulted in a dramatic drop — an average of 20%, Zuckerberg says — of Facebook-generated traffic to media sites.
What he said: In an interview with media leaders, organized by The Information, Zuckerberg said Facebook has a responsibility to help sustain journalism and prioritize trusted news organizations.
A few key points:
Facebook will rely on its "community" to decide what's trustworthy.
His goal in helping to better inform users is to ultimately build "common ground."
The News Feed, he argues, provides a greater diversity of opinions than the person would get by reading a newspaper or watching a cable channel.
Facebook needs to be "more about interacting with people and less about consuming news." Photos and life updates are really what users are there to see, he said.
Yes, but: Many journalists in the meeting felt those points revealed misunderstandings about how the news media works.
Zuckerberg said many news organizations have an opinion. Many news outlets, however, strive to provide objective information without bias, outside of their editorial sections.
He repeatedly emphasized that trusted news will foster "common ground." But common ground, which is often based on opinion or shared experiences, isn't considered the primary goal of news. The goal is to report and synthesize verifiable facts and information.
The idea that opinions in your News Feed are proxies for news struck some as a disconnect. "As any journalist can tell you, the best answer to the question 'what happened?' is not why don't you ask a bunch of your friends what they think, organize their views along a spectrum, and then decide where to plant yourself," writes The Atlantic's Adrienne LaFrance.
He argued only a "small minority portion" of people come to Facebook to consume news. But, two-thirds of Americans get at least some of their news from social media.
Be smart: Zuckerberg seemed genuine in wanting to play a role in helping news organizations — particularly investigative journalism — survive. But he gave no details on how Facebook's current business model would support that, and flat-out rejected the idea of paying publishers a licensing fee for content (like cable channels do).
The bottom line: Facebook and news organizations have a strained, yet symbiotic, relationship. But the two industries' business models are far from aligned, and the awkward dance between them is far from over.
Go deeper