Zuckerberg: Facebook supports journalism, but won't pay publishers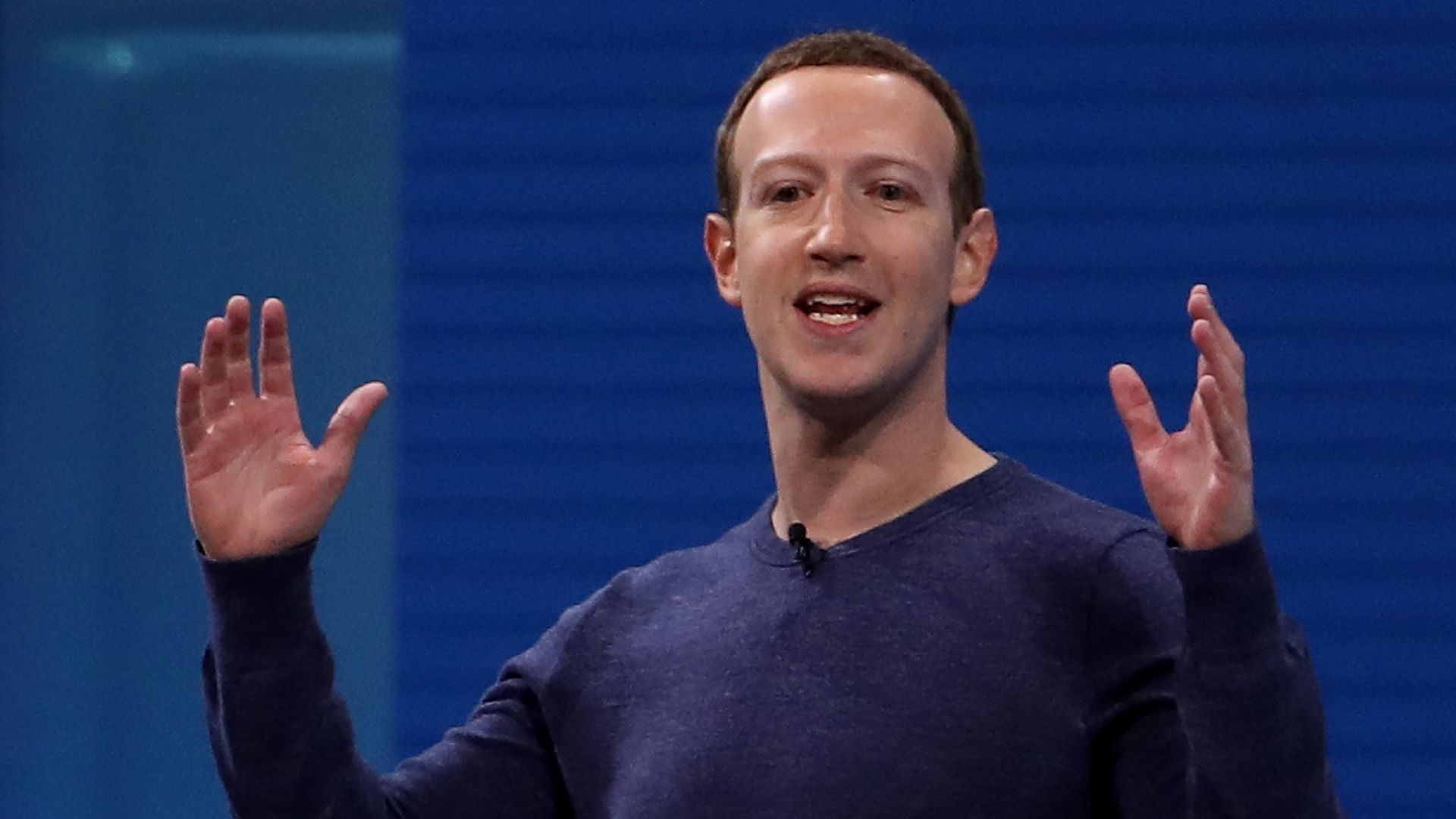 Mark Zuckerberg says Facebook is now working to rank news outlets by how trustworthy and informative they are. He also said news consumption will not be the primary focus of the social network, and there are no plans to pay publishers regular fees for their content.
Why it matters: Facebook is coming to terms with its responsibility to moderate content on its site, reduce fake news and prevent malicious manipulation of content in its news feed. Zuckerberg said he sees Facebook's primary responsibilities in this realm to be boosting trustworthy news on the platform, supporting the institution of journalism broadly, and finding ways to boost quality video.
"People come to Facebook primarily not to consume news but to connect with people," Zuckerberg said in an interview with media leaders at a gathering called "Off The Record" organized by The Information's Jessica Lessin in Menlo Park. Still, he said, "I think news is extremely important to democracy and we want to make sure it is supported and funded."
Supporting journalism: He believes Facebook should help support investigative journalism and underfunded areas such as local news to "build a sense of common ground in society" and combat polarization. But he does not see Facebook paying for content the way cable networks pay carriage fees to programmers as Rupert Murdoch and others have suggested: "I'm not sure that makes sense."
Election manipulation: He echoed the comments he made before Congress about using artificial intelligence and "tens of thousands" of content reviewers to prevent malicious activity around elections. That effort will significantly cut into Facebook's profit around elections, but he said he still believes it's the right thing to do.
"We're going to be losing money on political ads," he said. "We are going to be hiring so many people to make sure we're not taking bad money, that we're essentially going to be losing money. We're going to invest a lot."
Values tradeoff: He acknowledged that the balance between moderating content and free speech is a delicate one. Because WhatsApp is fully encrypted, it's more difficult to spot a viral hoax or hate speech on that service than on Facebook's other properties such as Instagram and Messenger.
"At some level, do you value the privacy and security on an individual level more, or do you value moderation?"
Go deeper