Opioid ties emerge as liability for both parties in West Virginia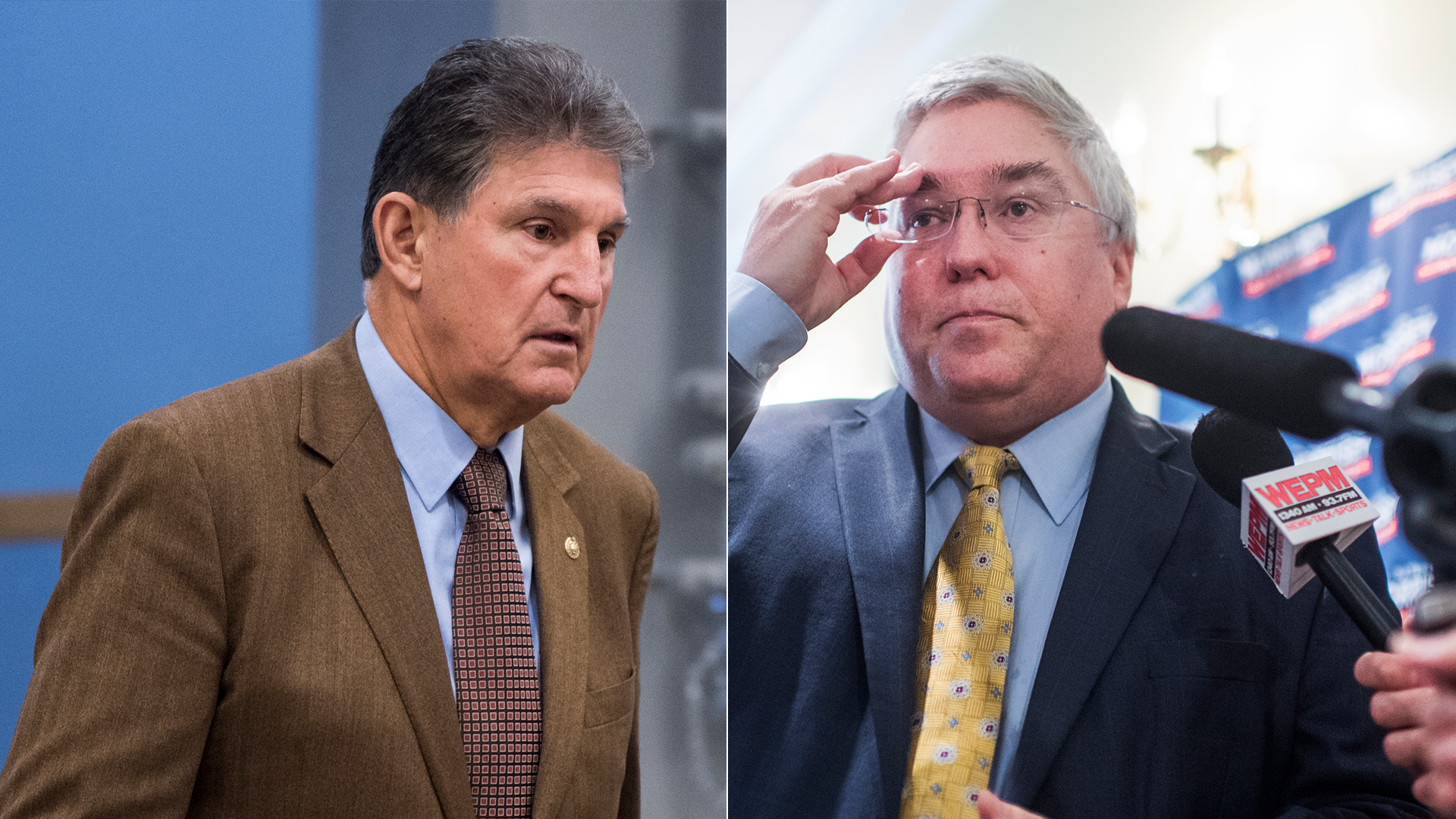 Ties to the opioid industry have emerged as a liability in West Virginia's contentious Senate race — for both Democratic incumbent Joe Manchin and state Attorney General Patrick Morrisey, one of the contenders in the GOP primary.
Why it matters: West Virginia has the highest opioid death rate in the U.S., making the opioid crisis deeply personal to many voters. It's also a Senate seat Republicans are hopeful about picking up. But if Morrisey is their candidate, his own opioid ties could weaken the GOP attack against Manchin.
Background:
Morrisey's wife lobbied Congress on opioid-related issues for Cardinal Health, the largest opioid distributor in the state, the Charleston Gazette-Mail reported.
At the same time, Morrisey's office was overseeing a lawsuit against Cardinal, accusing it of fueling the opioid epidemic. Morrisey removed himself from the case in 2013.
Manchin's daughter, Heather Bresch, is the CEO of Mylan Pharmaceuticals. The company faced controversy after hiking the price of the EpiPen, but Mylan also makes a fentanyl patch.
Mylan and its employees contributed more than $57,000 to Manchin's 2012 campaign and almost $5,000 this cycle, per the Center for Responsive Politics.
What they're saying: While the national Republican campaign committee has begun attacking Manchin for his Mylan ties, the GOP candidates are still fighting it out among themselves among themselves ahead of the May 8 primary.
Evan Jenkins, another Republican vying for the nomination, has hit Morrisey for his ties to the industry, accusing him of being "bought-and-paid-for by Big Pharma."
Morrisey's campaign has criticized Jenkins for voting for a bill that weakened the Drug Enforcement Agency's enforcement efforts against opioid abuse, saying Jenkins "fueled [the] opioid crisis while Morrisey tackled substance abuse" as attorney general.
Don Blankenship, the firebrand coal baron running for the GOP nomination against Morrisey and Jenkins, also released an ad attacking Jenkins on the opioid issue. "Huntington residents are not proud. Instead, they are angry, because Evan has represented them for twenty years. And Huntington is the drug abuse capitol of America," the ad says.
Between the lines: Both sides think the opioid attack will resonate with West Virginia voters.
Manchin's "deep ties to a controversial drugmaker who's being sued for pushing opioids into poor communities and overcharging families for epipens... [is] his single biggest liability," said one GOP operative familiar with midterm strategy.
Democrats think both Morrisey and Jenkins have made each other more vulnerable to opioid attacks in the general election would be happy to reap the benefits of whatever damage the primary does to either of them.
Go deeper