Triggered Trump on Mueller warpath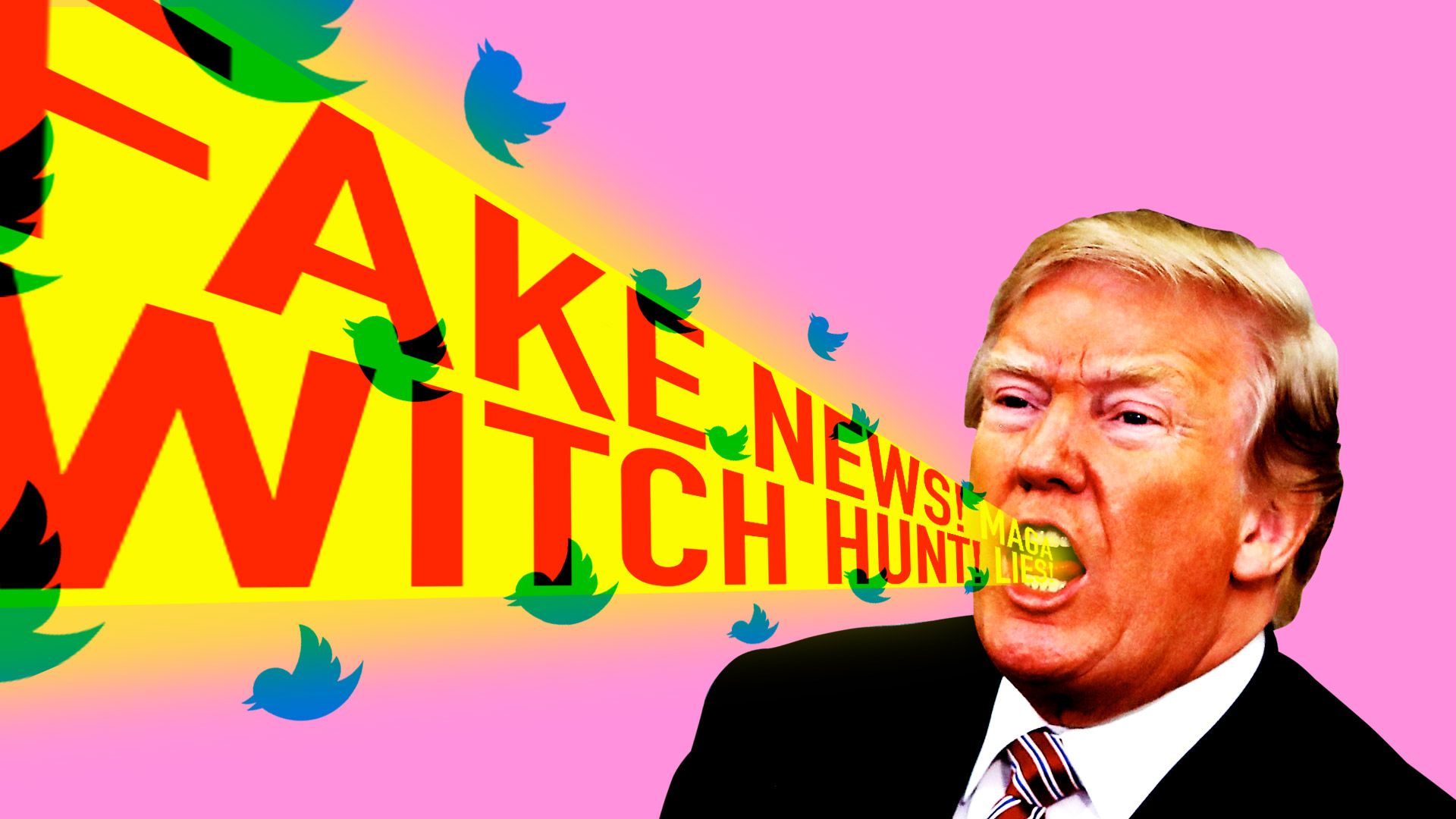 President Trump will be "triggered" by the bleak leaks about the extent and intrusiveness of Robert Mueller's investigation, and is likely to become more aggressive as he feels more threatened, sources close to the White House tell me.
What we're hearing: "His instinct is always to be on the offensive," one source said. "This was a wake-up call to the president that will embolden him, in a lot of ways. As he sees this becoming more serious, his instinct is to punch back 10 times harder."
Mueller threatens subpoena: After the N.Y. Times' list of Mueller's four dozen questions for Trump, the WashPost reported last night that at a tense meeting in early March, Mueller told Trump lawyers that if he declined an interview, Mueller "could issue a subpoena for the president to appear before a grand jury."
Why it matters: "[T]he standoff could turn into a historic confrontation before the Supreme Court over a presidential subpoena."
The threat is vast: The questions (topics, really) stretch across Trump's campaign, the Republican convention, the transition and the first year of the administration.
Many of the questions include specific dates, reflecting the rich narrative Mueller has already assembled.
A source very close to Trump said: "For the average human, nothing scares them more than legal issues. He. Does. Not. Care. His whole adult life has been spent in litigation. He's not afraid of high-stakes legal stuff. … He's just going to start swinging and knock people's heads off."
This is likely to include further steps to try to discredit the investigation with his base, a strategy he has been blatantly pursuing for months.
Bob Bauer — a former White House counsel under President Clinton and now a New York University law professor — told me the Times list makes it plain that the risks are too high for Trump to submit to an interview.
"He is entirely unpredictable," Bauer said. "But I do not see him sustaining the hours of questioning he would face. And to some questions — such as his role in the Trump Tower matter and the fake press release he directed for Don Jr. — he seems unlikely to have good answers."
Furthermore, and one of the reasons the list is so threatening: Some of the questions have no safe answer.
A former U.S. attorney tells me how federal prosecutors approach such an interview: "For each of the questions, there is already an elaborate follow-up question tree, supported by marked exhibits ready to be presented to refresh Trump's recollection, impeach him, or otherwise test his credibility."
The former fed continued: "The question tree has a flow: 'If yes, then [follow up] down this branch. If no, then f/u down this branch. If maybe or non-responsive, then f/u down this branch.' This is what we do. And no one is better at it than Mueller."
Paul Rosenzweig, a former Whitewater prosecutor, told the N.Y. Times that with that many topics, "that's honestly a two-day interview. That's 12 hours of questioning."
Another complication: The Daily Beast's Betsy Woodruff pointed out on MSNBC that Mueller is likely to take the leak of the questions by the Trump team as a "betrayal of trust."
The bottom line: Based on my conversations with insiders, a Mueller interview of Trump is unlikely but not impossible.
Go deeper