America's wildest Senate primary is in West Virginia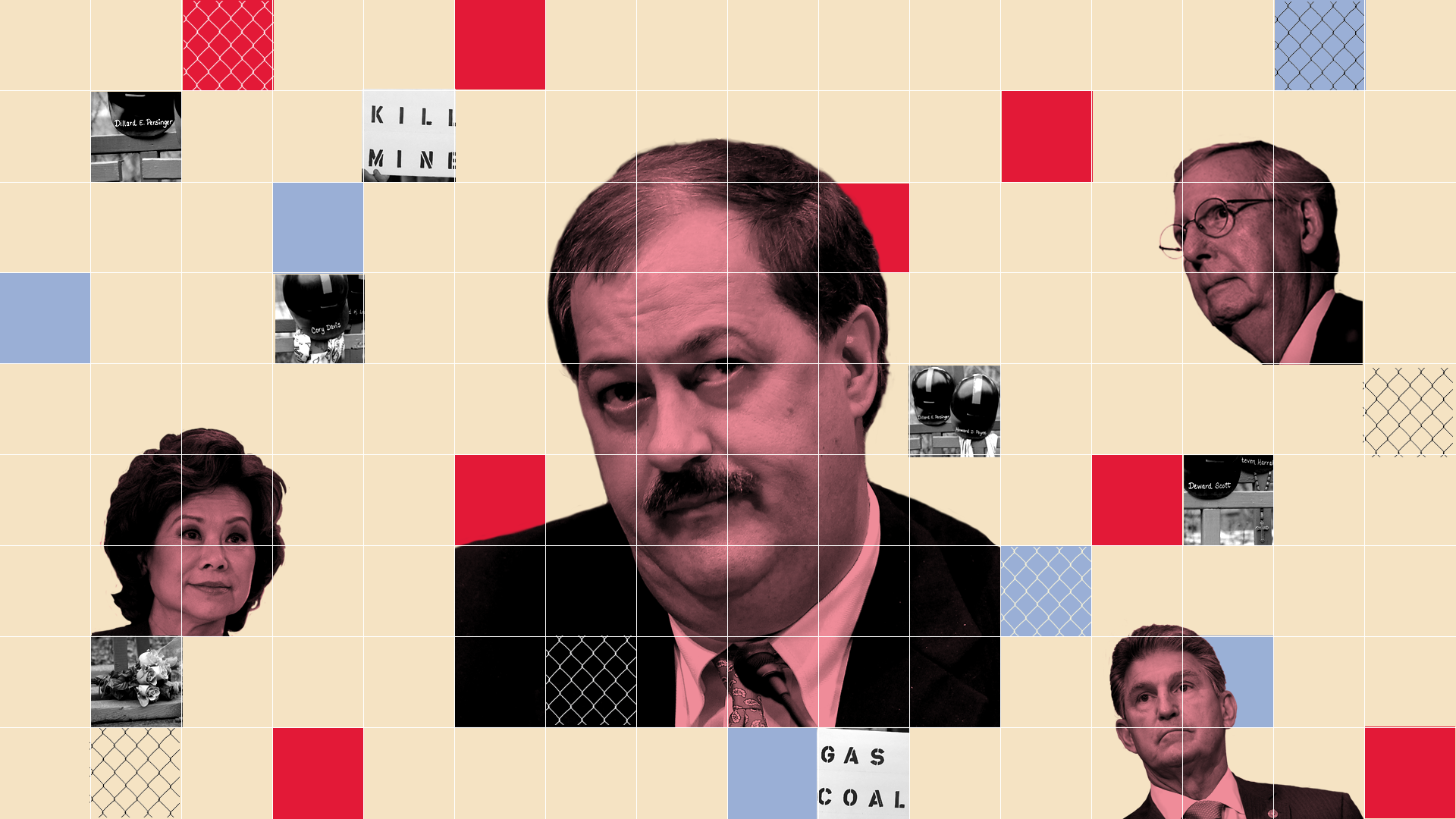 The West Virginia Senate primary has become a lot more interesting thanks to Don Blankenship, one of three Republican contenders, who has railed against government and even high-profile Republicans with vulgar and personal insults.
Why it matters: Although conventional Republicans are hoping to force Blankenship — who's fresh out of prison after his involvement in a mine explosion — out of the race, he's found a following among Republicans who share his hatred for the establishment and appreciate his brashness.
Why he's so controversial: His attacks, on Senate Majority Leader Mitch McConnell in particular, as part of his cutthroat campaign are becoming too outrageous to ignore:
Attacks on McConnell
"I have an issue when the father-in-law [Secretary of Transportation Elaine Chao's father] is a wealthy Chinaperson. There's a lot of connections to some of the brass, if you will, in China ... I read in books that people think he's soft on China." [NYT]
"This idea that calling somebody a Chinaperson, I mean I am an Americanperson, I don't see this insinuation from the press that there's something racist about saying a Chinaperson. Some people are Koreanpersons, some of them are Africanpersons. It's not any slander there." [Fox News Debate]
"One of my goals as U.S. senator will be to ditch cocaine Mitch. When you vote for me, you're voting for the sake of the kids,"" [Facebook ad] [Link for context]
"McConnell should not be in the U.S. Senate, let alone be the Republican Majority Leader. He is a Swamp captain ... The Russians and McConnell should both stop interfering with elections outside their jurisdictions." [Politico]
"The media, McConnell and others also like to spread the rumor that my candidacy is akin to that of Roy Moore. This is nonsense. ... My accusers are Barack Obama and Hillary Clinton." [Politico]
In May, Blankenship brought a pair of "Ditch Mitch" baseball caps to a Fox News debate.
Attacks on his GOP opponents
"Voters in West Virginia don't want Joe Manchin-lite anymore than they want Joe Manchin. Trying to trick voters by dressing up a candidate like Evan Jenkins with the same principles and failed policy positions of Joe Manchin smacks of the swamp logic..." [Blankenship campaign site]
The Russia investigation
"You know, I've had a little personal experience with the Department of Justice [referring to his time in prison]. They lie a lot, too" [Fox News debate]
The backdrop: West Virginia, a state President Trump won by 42 points, has become a key Republican target ahead of November, with several candidates hoping to snag Democratic Sen. Joe Manchin's seat.
What's next: The Senate primary is on May 8.
Go deeper