Seniors are the health care industry's gold rush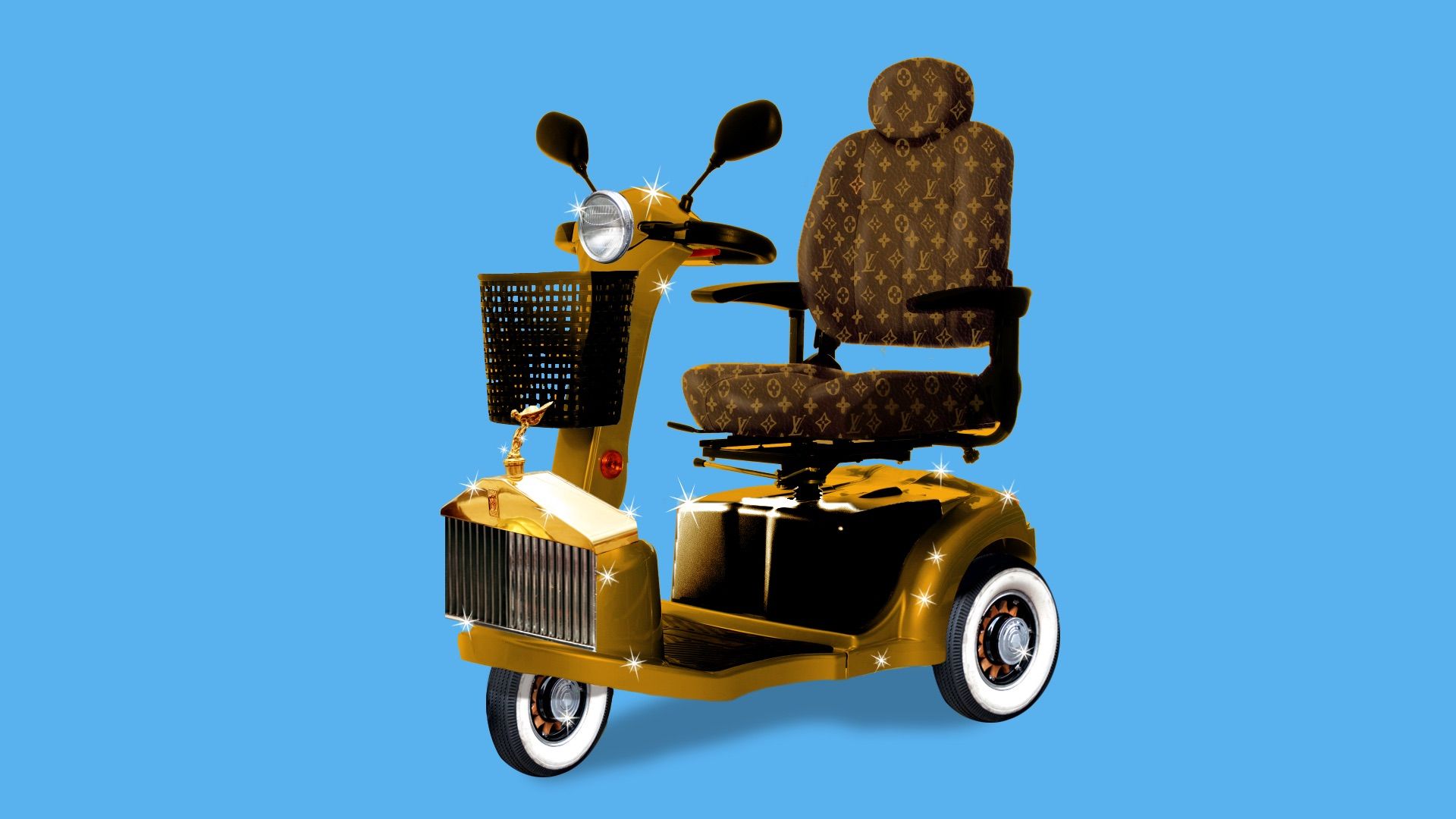 Health care companies are rushing to buy or invest in areas that focus on the elderly population, as baby boomers are reaching an age when they require more health care services.
The big picture: More of the nation's health care spending is going toward government programs, especially Medicare and Medicaid, so the industry is naturally running to where the dollars will be. But that doesn't guarantee seniors will get better care.
Driving the news: Companies are investing in seniors in a few ways, many of which involve home health, assisted living, nursing homes, hospice and drugs:
By the numbers: Aging accounts for 40% of the increase in federal health care spending over the next three decades, per the Congressional Budget Office. Most spending on seniors occurs in Medicare, but a growing number of retirees have no major assets or income and face poverty, resulting in more Medicaid spending.
The number of family members and friends who can act as caregivers for their relatives also is expected to drop sharply by 2030, according to AARP. Yet it can be "draining on the financial resources of a family" to rely on outside care, said Stephen Buck, a co-founder of a handful of health care startups.
The bottom line: Many of these strategies ultimately are looking for quick returns, especially from Medicare. And companies could abandon their ideas if financial problems pop up, said Joanne Lynn, director of elder care programs at Altarum.
"Those making money on medical procedures, drugs and durable medical equipment will do well for a while, and more mergers and acquisitions will consolidate power and investment returns," Lynn said. "But the average American faces an increasingly difficult last few years of life."
Go deeper