Rod Rosenstein fires back at reports of impeachment drafts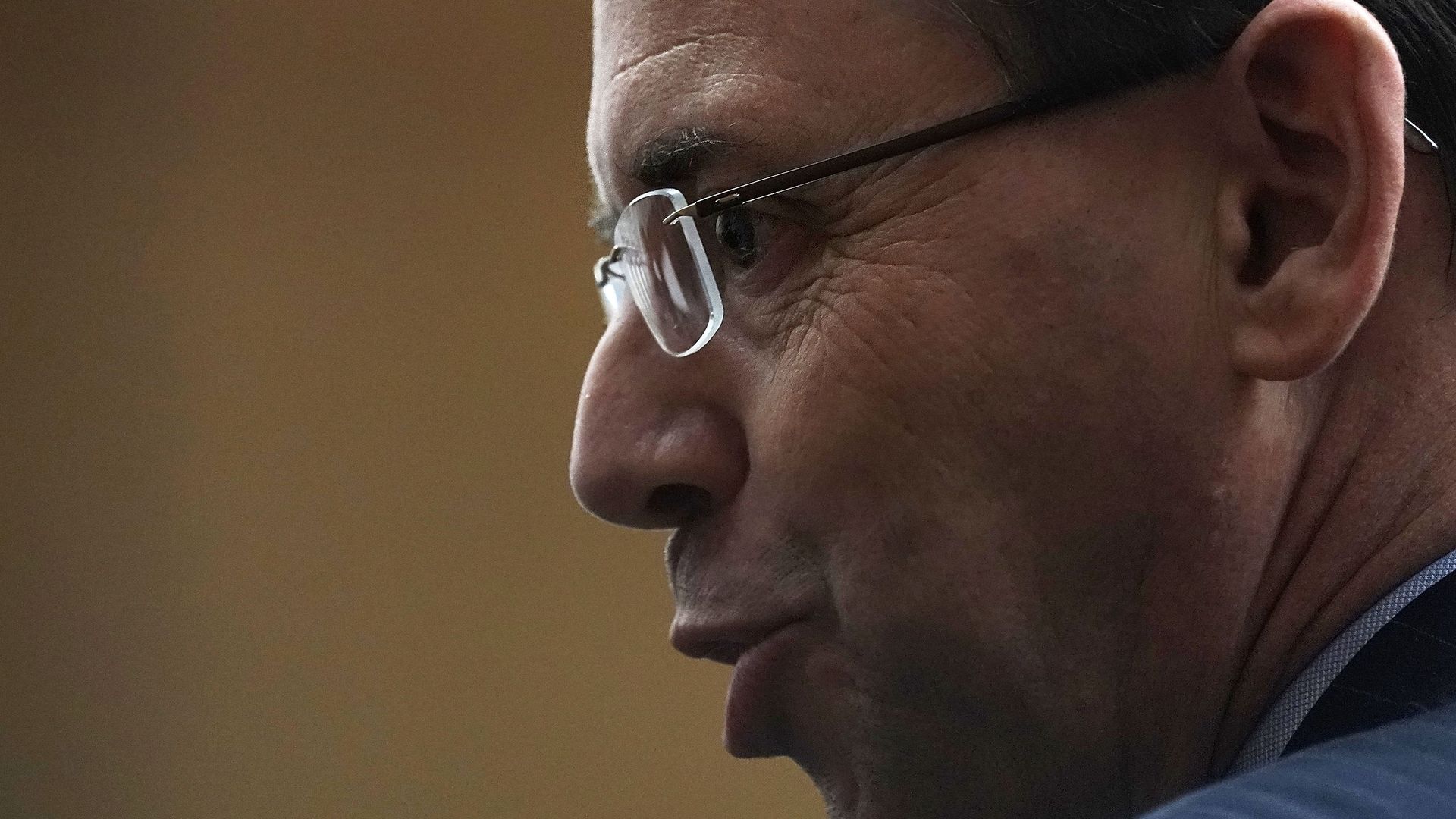 Deputy Attorney General Rod Rosenstein responded to reports that House lawmakers had drafted articles of impeachment against him, saying "the Department of Justice is not going to be extorted" at an event at the Newseum on Tuesday, adding "[t]hey can't even resist leaking their own drafts."
The context: The Washington Post reported on Monday night that the draft articles written by conservative allies of the president, led by House Freedom Caucus Chairman Mark Meadows, were recently finalized. One author called them a "last resort." Rod Rosenstein oversees special counsel Robert Mueller's Russia investigation.
Go deeper