Over 60 conservatives demand Big Tech end "censorship"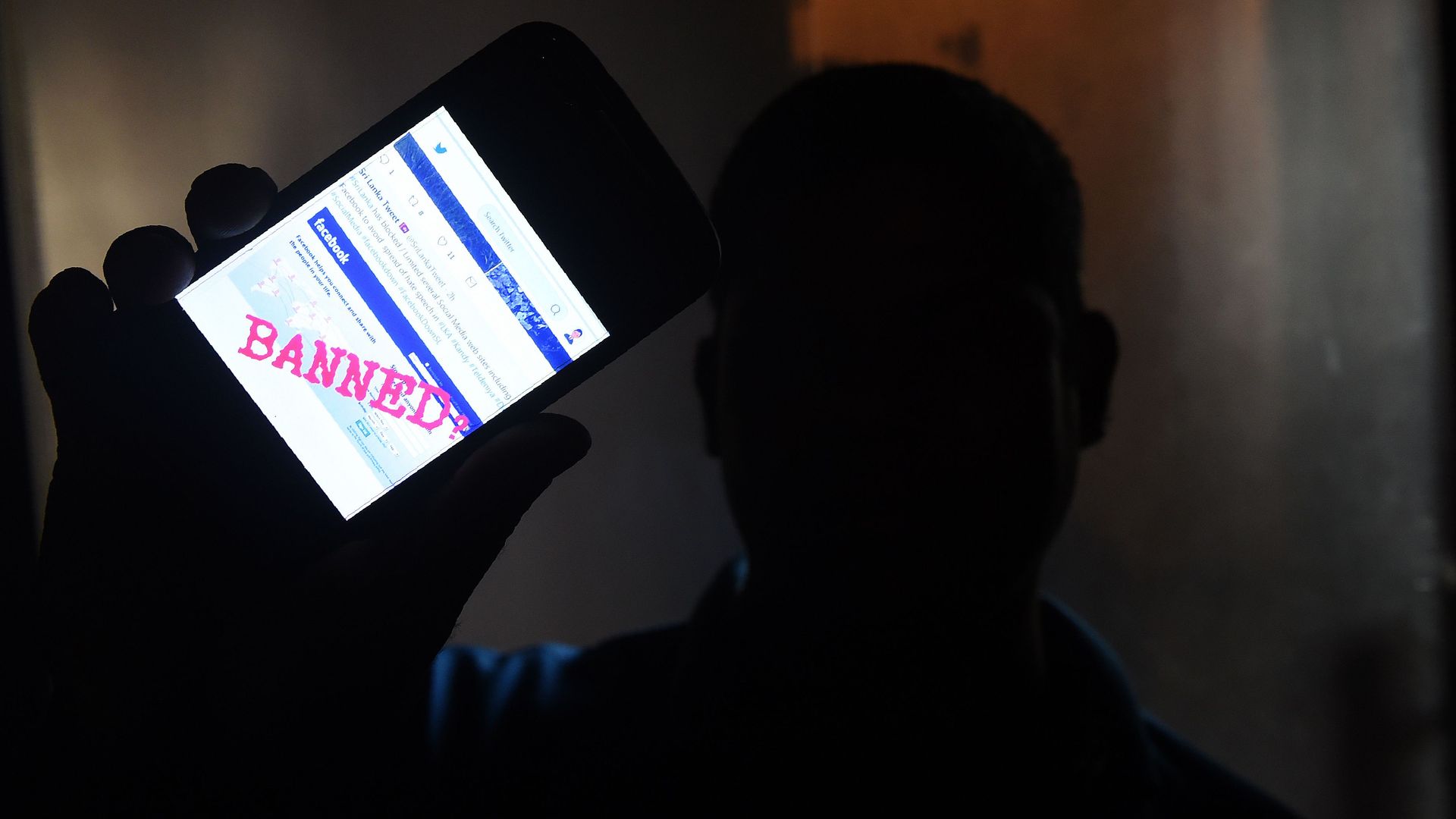 More than 60 conservative leaders are demanding an end to what they see as "censorship" from "liberal-leaning" Silicon Valley companies, such as Facebook and Google.
Why it matters: The group's joint statement, which Axios obtained in advance, is a sign of surging anti-Silicon Valley rhetoric among the right, and follows up on a congressional hearing last week featuring the pro-Trump YouTube personalities Diamond and Silk.
The bigger picture: In the statement, the leaders — including Brent Bozell, founder of the conservative Media Research Center (MRC), which issued a recent report on this topic — say some tech companies have banned conservative content from their platforms and "skewed search results and adjusted trending topics in ways that have harmed the right."
The evidence: A curator for Facebook's trending topics feature set off a controversy in 2016, after claiming Facebook downplayed conservative news and sources. More recently, Diamond and Silk charged that Facebook choked off their traffic.
Yes, but: Claims of systemic or coordinated bias against conservatives on social media platforms remain largely unproven. Facebook referrals for many political and news sources have dropped across the ideological spectrum thanks to changes in the News Feed algorithm.
Signees include: Rep. Lamar Smith (R-Tex.), chairman, Media Fairness Caucus; Edwin Meese, attorney general under President Ronald Reagan; Dave Bossie, president of Citizens United; and Ken Cuccinelli, former attorney general of Virginia, among others.
What they're saying: Bozell, who recruited the letter's signees, told Axios that there has been a sharp increase in discussion among conservative groups about censorship online, which led to his organization's report.
"Were not throwing grenades willy nilly. We've been looking at this very carefully."
The conservatives' statement also recommends social media platforms provide more transparency, clarity on the definition of "hate speech," and equal footing for conservatives.
The other side: The major tech platforms -- including Facebook, Google, and Twitter -- have all publicly stated that they adjust their algorithms and moderate their content without reference to political ideology.
Go deeper