Poll: Midterm voters support DACA deal, but want immigration cut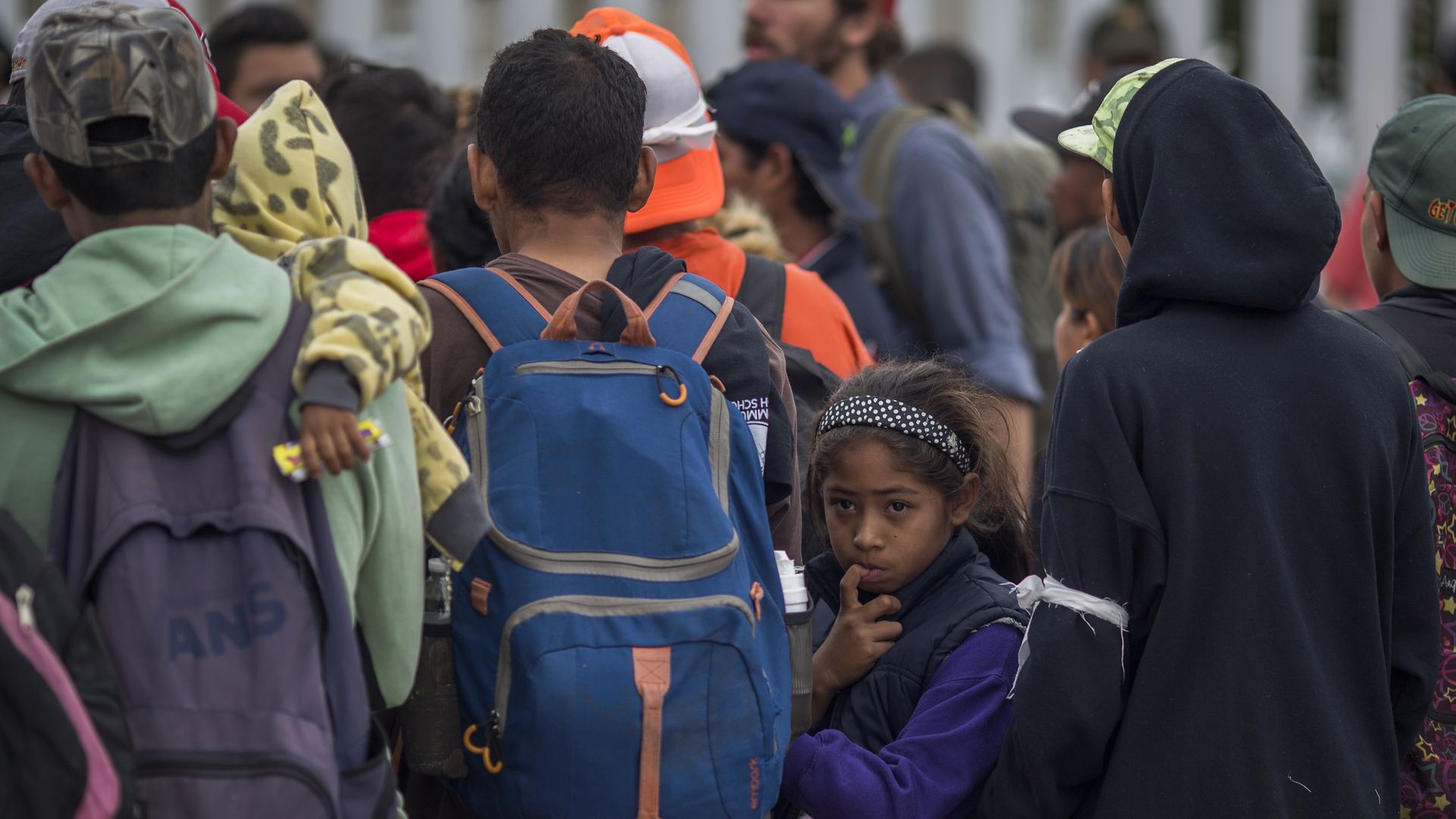 More than 60% of likely midterm voters think that legal immigration levels should be cut, according a new poll given to Axios by NumbersUSA, which advocates for lower levels of legal immigration.
By the numbers: One million new immigrants are admitted every year with lifetime work permits. 49% of respondents said the yearly number should be reduced to 250,000 or fewer, 11% said it should be 500,000 or fewer and 4% selected 750,000 or fewer.
This level of support for lowering immigration levels is consistent with similar 2014 and 2017 polls.
Why it matters: Democrats and those who are pro-immigration have criticized the Trump administration for wanting to cut back on legal immigration. While President Trump is mostly focused on border security and enforcing immigration laws, the White House has also advocated for policies that would reduce legal immigration levels, such as cutting back on family migration and eliminating the diversity visa lottery.
Other highlights from the poll:
"Chain migration:" When given the choice between maintaining current family migration policies and only allowing immigrants to bring their spouse and minor children, 59% chose the latter.
DACA barter: 52% of voters favored a bill that would legalize immigrants who were brought to the U.S. as children, but would reduce chain migration and require the use of e-verify — including a majority of Republicans and a plurality of Democrats.

Only 20% supported a bill that would legalize Dreamers, but make no changes to legal immigration levels or mandate the use of E-verify.
In other polls, DACA has been extremely popular, with 86% of respondents supporting keeping the program in place back in September.
Go deeper