Apple shares up after results, outlook largely met expectations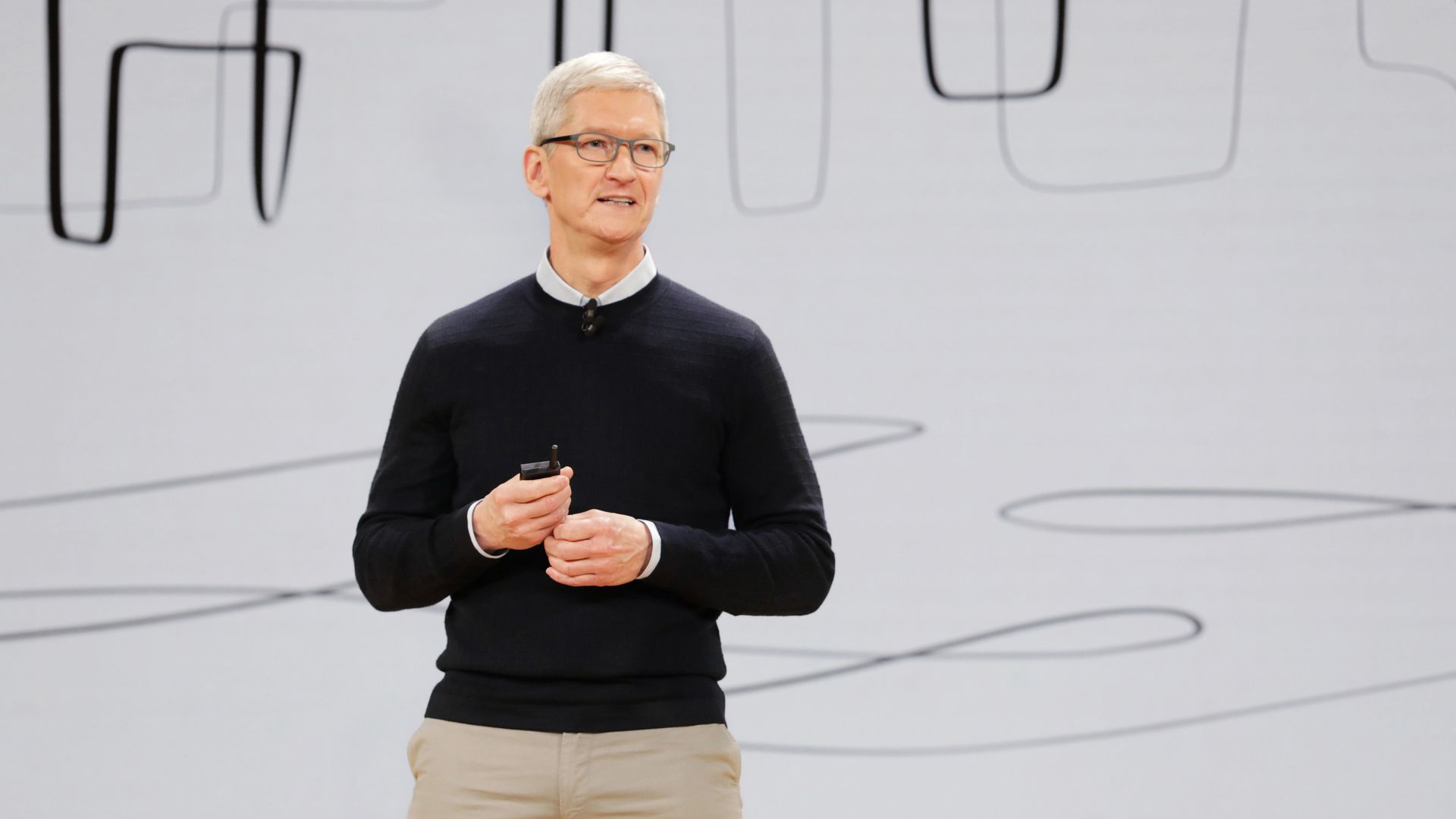 Despite concerns over iPhone demand, Apple on Tuesday reported financial results that largely matched what analysts had been looking for. The company sold 52.3 million iPhones last quarter, slightly less than some predictions, but earnings came in slightly ahead of consensus estimates, as did Apple's outlook for the current quarter.
The bottom line: While not necessarily cause for celebration, the results show Apple's business hasn't fallen off a cliff. Investors seemed relieved, sending shares higher in after-hours trading. Apple also announced a new stock buyback and increased dividend.
By the numbers:
Revenue: $61.1 billion vs. estimated $61.1 billion (Zacks)
Per-share earnings: $2.73 vs estimated $2.69 (Zacks)
iPhones sold/revenue: 52.3 million/$38 billion
iPads sold/iPad revenue: $9.1 million/$4.1 billion
Macs sold/Mac revenue: 4.1 million/$5.8 billion
Services revenue: $9.2 billion
Revenue forecast: Between $51.5 billion and $53.5 billion vs estimated $51.6 billion (Zacks)
Geography: Apple saw sales up year-over-year in every part of the country, while revenue was down in each location compared to the holiday quarter. Of note, sales in Greater China were more than $13 billion, up 21% from a year ago.
Shares up: Investors sent Apple's stock higher after the report. Shares changed hands recently at $176.07, up $6.97, or more than 4%.
Cash back: Apple also announced a new $100 billion stock buyback plan as well as an increased 73 cents per share dividend.
Be smart: Once again, Apple's growing services business was a highlight. While iPhone and iPad sales were up just slightly from a year ago, the services business grew revenue 31% year-over-year and 8% from the record sales it saw during the prior quarter, which included the holiday shopping season.
iPhone X: While there has been particular concern about the iPhone X, CEO Tim Cook said on a conference call that it remained the company's best-selling model each week during the quarter.
Go deeper