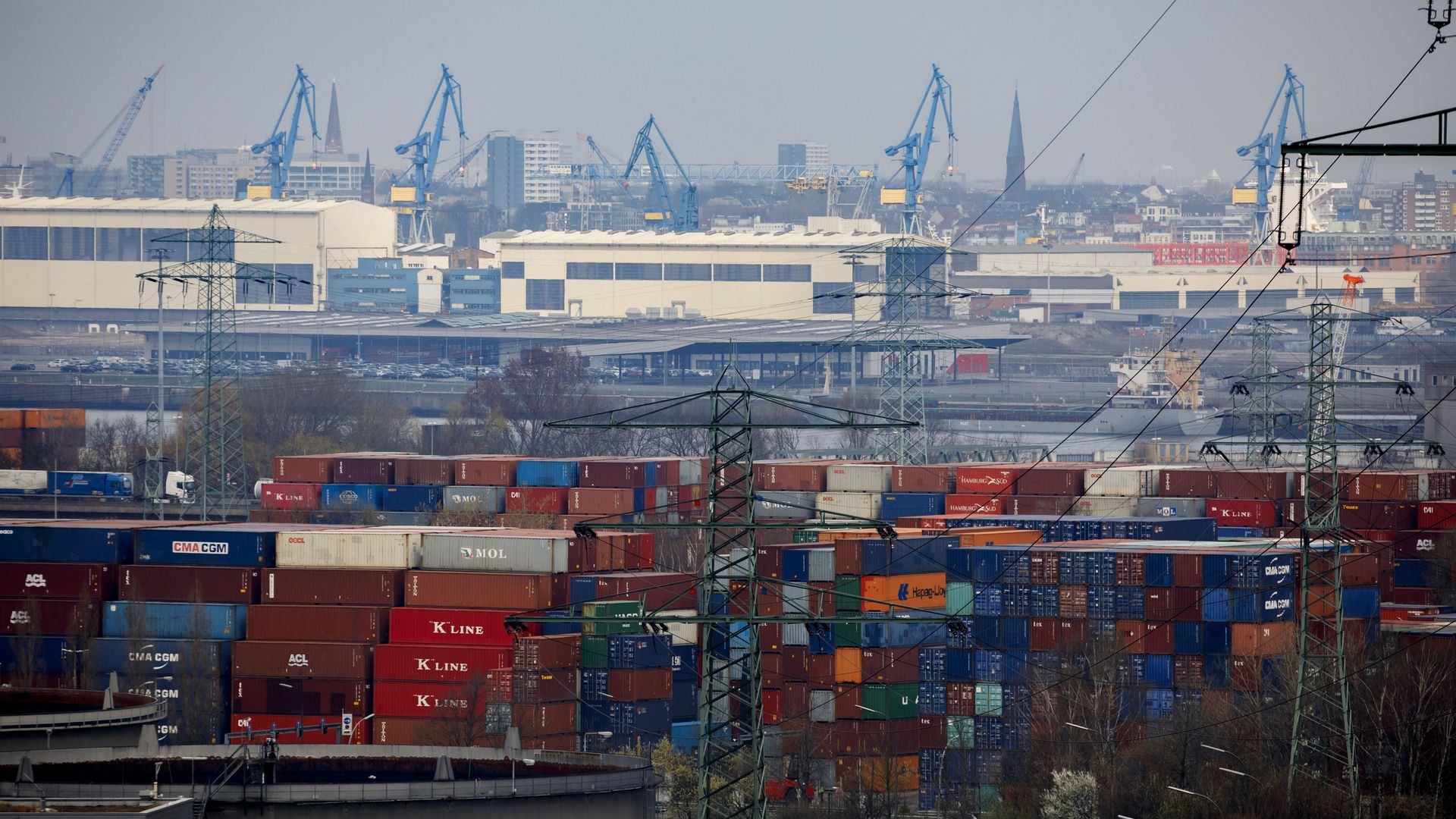 "[W]ith only days left before the exemptions expire and punitive tariffs take effect, it's dawning on foreign leaders that decades of warm relations with the United States carry little weight with a president dismissive of diplomatic norms," the N.Y. Times reports.
Why it matters, from Axios future editor Steve LeVine: Our eye is on the Chinese-U.S. trade talks. But the EU is our biggest trading partner, and we appear to be headed toward a precipice with them no one stopping it.
"Business leaders who have visited Washington recently said that the president had been unmoved by protests from members of his own party," writes the Times.
The big question: What does a diabolically clever EU retaliation look like, like China going directly to the U.S. farm patch?
Deadline at midnight tonight ... Axios' Jonathan Swan, in last evening's weekly Sneak Peek newsletter, went inside Trump's negotiating style:
The trick: "Threaten the outrageous, ratchet up the tension, amplify it with tweets and taunts, and then compromise on fairly conventional middle ground."
Go deeper