Marco Rubio: No proof tax cuts "poured" money back to workers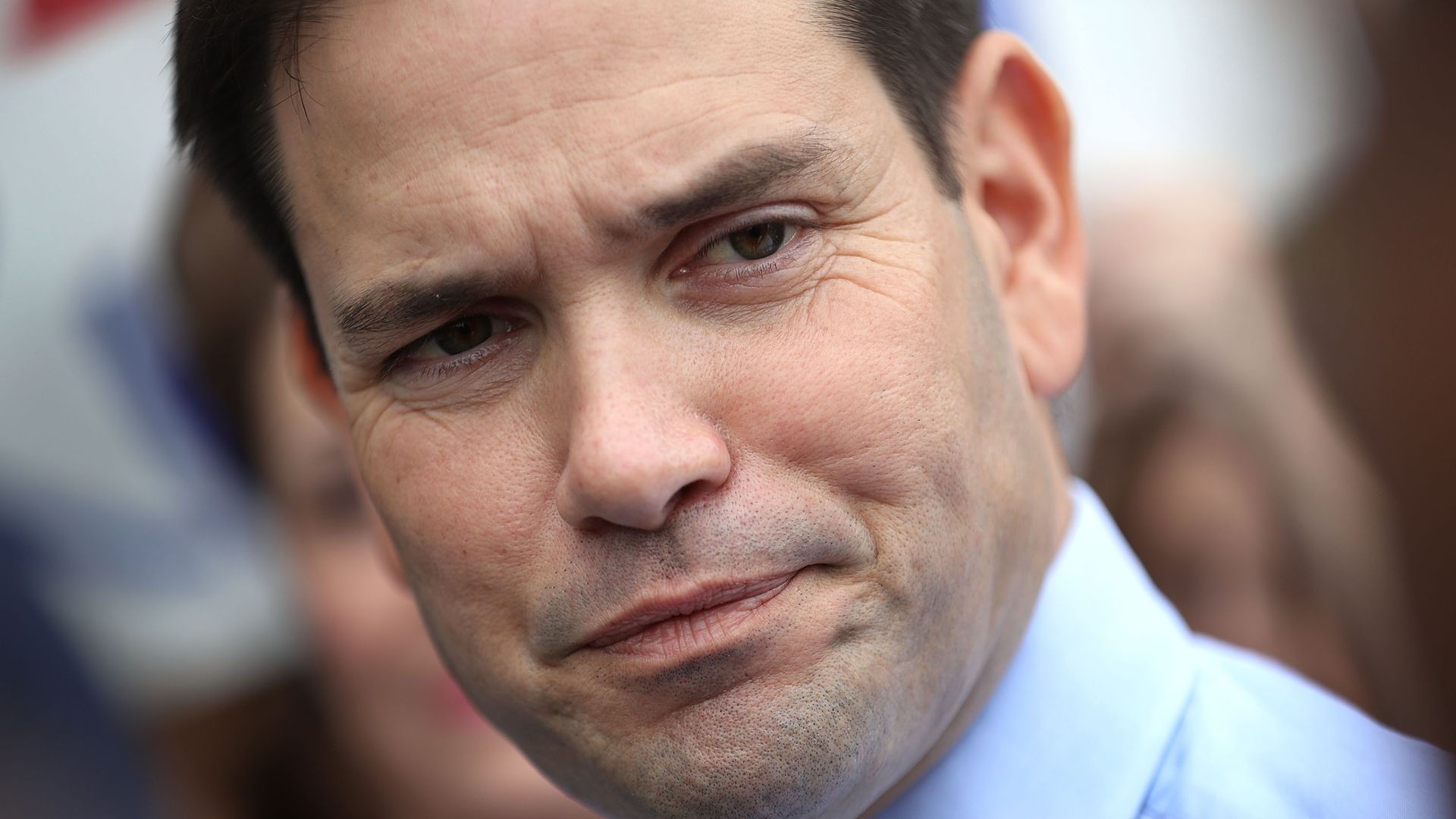 Republican Senator Marco Rubio acknowledged in an interview with The Economist that the GOP tax cuts may not be as beneficial to the American worker as Republicans are painting it to be.
"There is still a lot of thinking on the right that if big corporations are happy, they're going to take the money they're saving and reinvest it in American workers. In fact they bought back shares, a few gave out bonuses; there's no evidence whatsoever that the money's been massively poured back into the American worker."
— Sen. Marco Rubio
Why it matters: This is a message that several Democrats have been pushing hard, and getting backlash for, in an attempt to detract from the GOP's lead play ahead of the midterm elections. Republicans are betting on the positive effects of the tax law to retain their congressional majority. It's the biggest legislative victory the party has to show for their time in office so far.
Be smart: If other GOP lawmakers join Rubio in pointing out that the bill may not be as helpful to the average American worker as the party is portraying, it could have a massive impact on Republican voter sentiment in the lead up to November.
Don't forget: Minority Leader Nancy Pelosi has faced intense backlash, even from those in her own party, for repeatedly describing the bonuses companies are doling out to employees thanks to the tax cut as "crumbs."
Go deeper