Teen vaping epidemic spreads to middle schools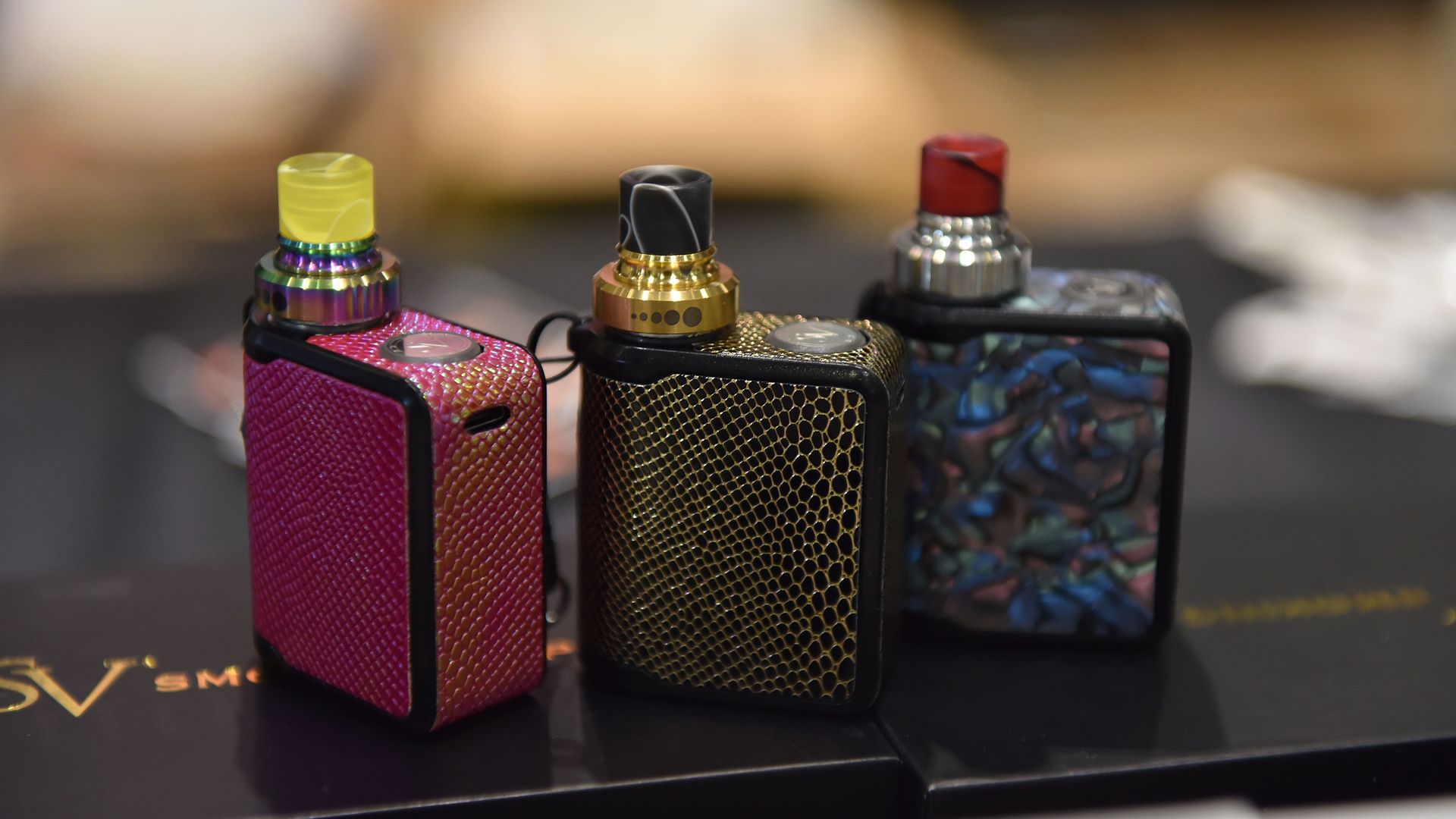 "A new wave of smaller vapes has swept through schools in recent months, ... replacing bulkier e-cigarettes from the past. It's now common in some schools to find students crowded into bathrooms to vape, or performing vape tricks in class," AP's Collin Binkley reports.
Why it matters: "While high schools have typically faced the widest problems, some districts say it's now spreading to middle schools."
The details: AP adds "[t]he devices heat liquid into an inhalable vapor that's sold in sugary flavors like mango and mint — and often with the addictive drug nicotine... They're marketed to smokers as a safer alternative to traditional cigarettes, but officials say they're making their way to teens with surprising ease."
"Although buying e-cigarettes is illegal under age 18 — and some states have bumped the minimum age to 21 — students say they can buy them online or from older friends... Some say there are dozens available for sale in school hallways at any given time."
"Some schools have been inundated by the Juul, which dispenses a flavored vapor containing higher concentrations of nicotine than tobacco cigarettes."
Go deeper