DOJ charges 11 immigrants from "caravan" with illegally entering U.S.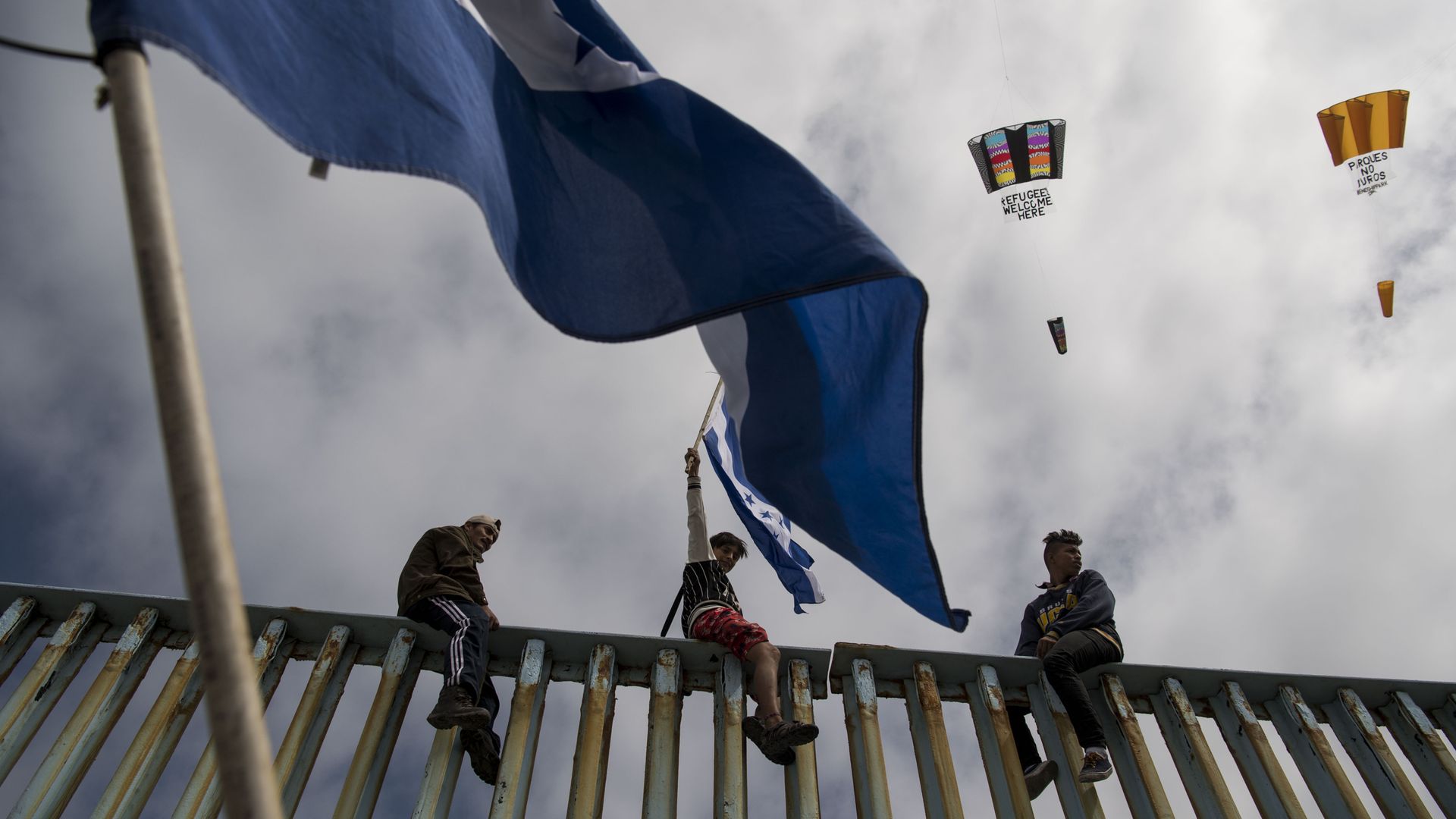 The Department of Justice filed complaints on Monday against 11 members of the "caravan" from Central America, charging them with illegally entering the U.S., CNN first reported and Axios confirmed with a federal law enforcement official.
Why it matters: This is the first major action on Attorney General Jeff Sessions' "zero tolerance" policy he announced last month. "Illegally entering this country will not be rewarded, but will instead be met with the full prosecutorial powers of the Department of Justice," Sessions said in a statement at the time.
Go deeper