Sprint, T-Mobile agree to merge to form $146 billion company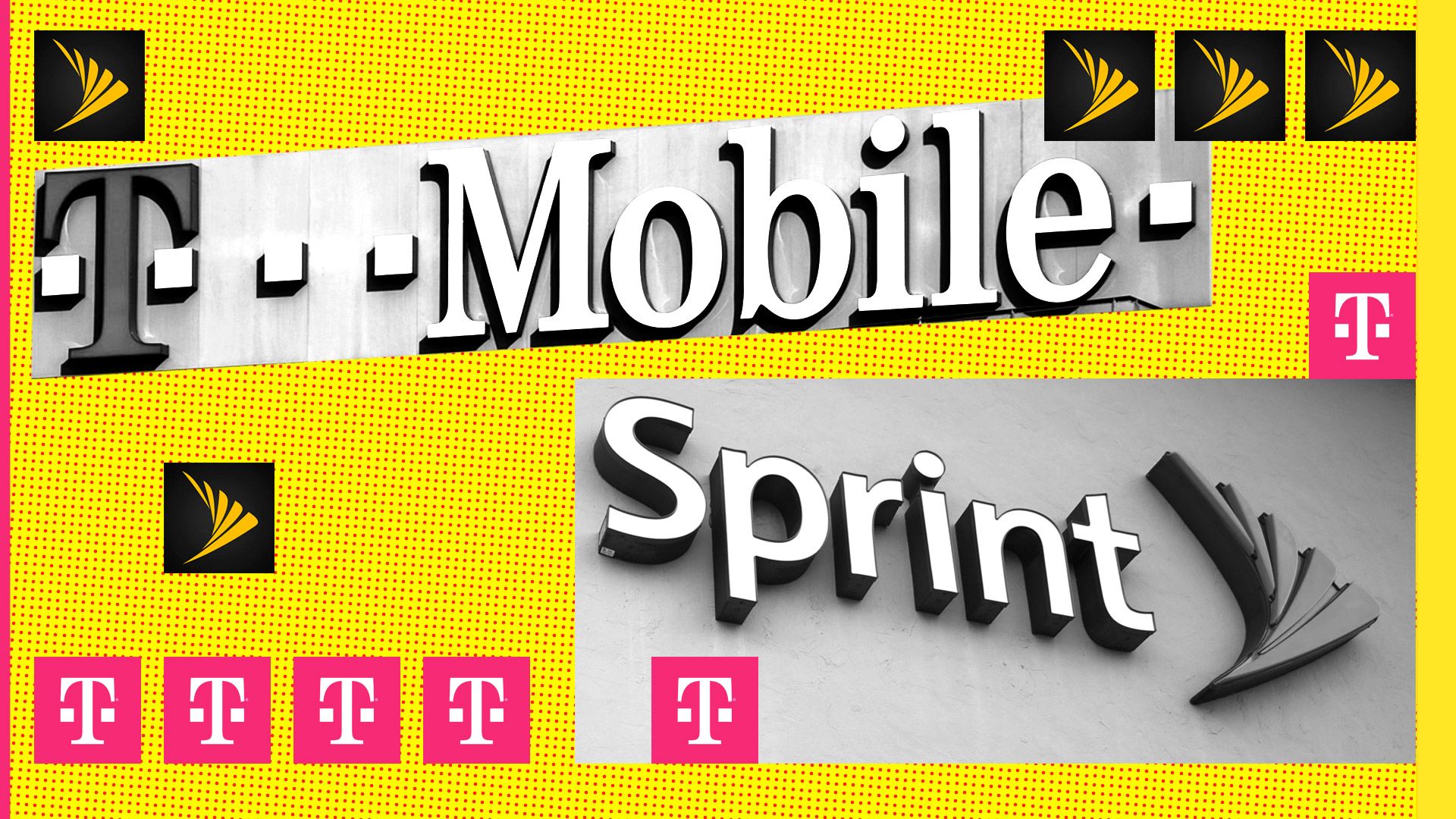 T-Mobile U.S. and Sprint have agreed to merge in a move to better compete against their two larger rivals in the cellphone business.
Why it matters: Regulators must still approve a deal and, in the past, authorities have been opposed to any deal that would reduce the number of national competitors from four to three.
The combined company will use the T-Mobile name and Sprint shareholders will get 0.10256 T-Mobile shares for each Sprint share they own. T-Mobile majority shareholder Deutsche Telekom will own about 42% of the combined company, while SoftBank (which owns a controlling interest in Sprint) will own 27%, while the public will hold the remaining 31%.
T-Mobile CEO John Legere will run the combined entity, with Sprint CEO Marcelo Claure joining the board.
The deal is expected to close next year, assuming regulators sign off. Of note, there is no regulatory break-up fee to either company if it gets vetoed.
Consumer impact: How consumers will fare is less clear. As much smaller rivals, Sprint and T-Mobile both competed aggressively on price. T-Mobile also led a number of industrywide shifts, including the moves away from subsidized smartphones and two-year contracts.
By the numbers: AT&T and Verizon would still be larger than the combined company, by number of subscribers, but not by much. Together, Sprint and T-Mobile have just under 30% of those who get service from one of the major carriers, compared to 38% for Verizon and 33% for AT&T, according to telecom analyst Roger Entner.
History Lesson: AT&T agreed to buy T-Mobile back in 2011, but pulled the deal once it became clear regulators would never approve it. That forced AT&T to hand over billions in cash along with valuable wireless spectrum to T-Mobile, helping fuel some of its recent success.
Sprint and T-Mobile have held talks a number of times, scrapping the effort under President Obama after regulators signaled they would not allow it. The talks restarted after Donald Trump took office, but stalled over issues related to who would control the combined company.
An FCC spokesman declined to comment "on potential or announced transactions." The Justice Department also declined to comment.
More: Sprint and T-Mobile's pitch to D.C.: Good for America.
Go deeper