Saudi Crown Prince: Palestinians should take what the U.S. offers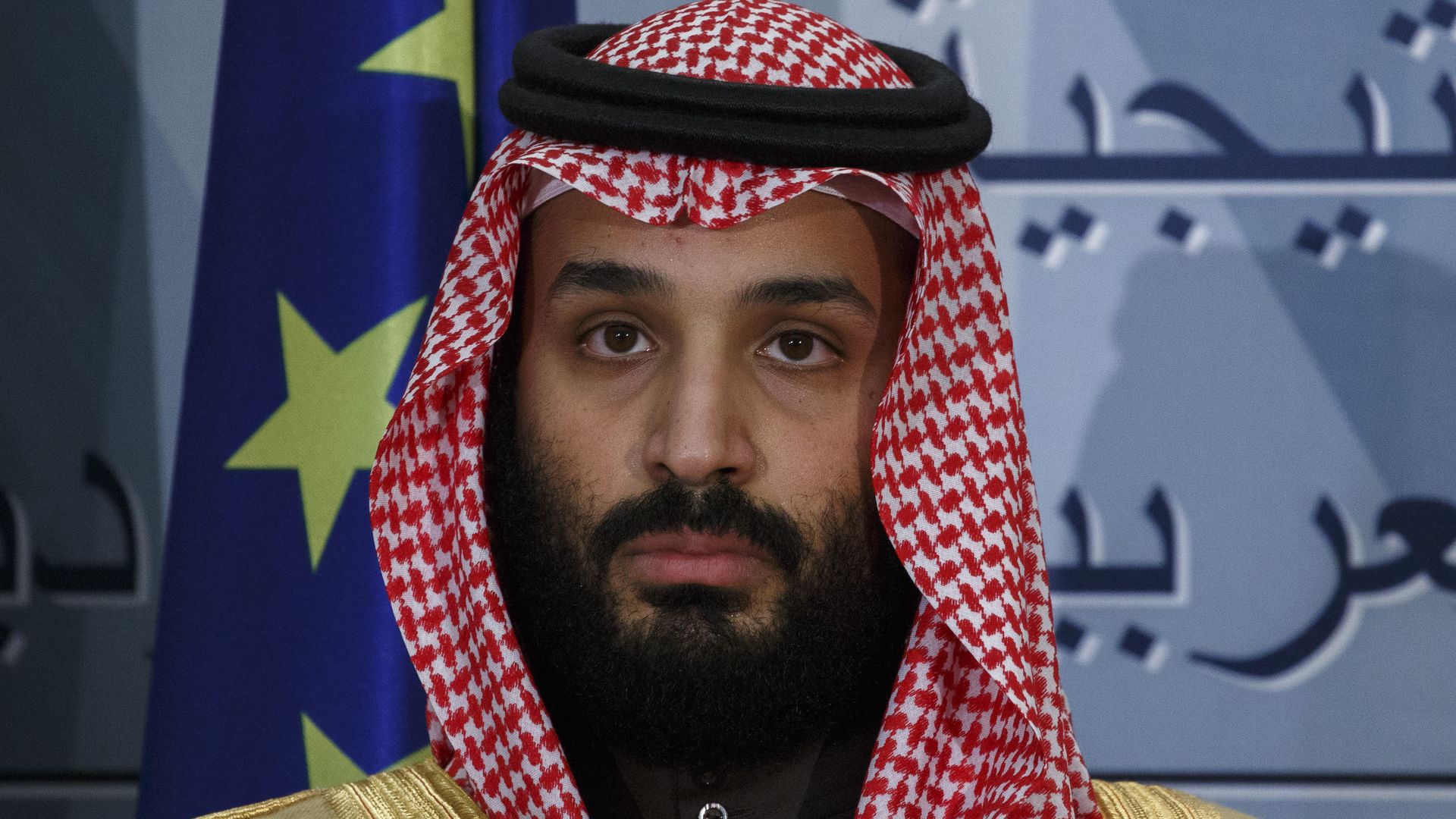 In a closed-door meeting with heads of Jewish organizations in New York on March 27th, Saudi Crown Prince Mohammed Bin Salman (MBS) gave harsh criticism of Palestinian President Mahmoud Abbas (Abu Mazen), according to an Israeli foreign ministry cable sent by a diplomat from the Israeli consulate in New York, as well three sources — Israeli and American — who were briefed about the meeting.
The bottom line of the crown prince's criticism: Palestinian leadership needs to finally take the proposals it gets from the U.S. or stop complaining.
According to my sources, the Saudi Crown Prince told the Jewish leaders:
"In the last several decades the Palestinian leadership has missed one opportunity after the other and rejected all the peace proposals it was given. It is about time the Palestinians take the proposals and agree to come to the negotiations table or shut up and stop complaining."
— MBS
MBS also made two other points on the Palestinian issue during the meeting:
He made clear the Palestinian issue was not a top priority for the Saudi government or Saudi public opinion. MBS said Saudi Arabia "has much more urgent and important issues to deal with" like confronting Iran's influence in the region.
Regardless of all his criticism of the Palestinian leadership, MBS also made clear that in order for Saudi Arabia and other Gulf states to normalize relations with Israel there will have to be significant progress on the Israeli-Palestinian peace process.
What we're hearing: A source who was briefed on the meeting told me the attendees were stunned when they heard the Saudi Crown Prince comments on the Palestinian issue. "People literally fell off their chairs," the source said.
Why it matters: In the last year, the Trump administration has been drafting a plan for Israeli-Palestinian peace. The White House peace team, led by Trump's senior adviser and son-in-law Jared Kushner and special envoy Jason Greenblatt, has basically finished drafting the plan and is discussing how and when to launch it.
Launching the plan will be difficult because of the Palestinians have been boycotting the White House since Trump's December 6th Jerusalem announcement.
In the last year, Kushner managed to get MBS on board in trying to move the peace process forward, and get the Arab world to urge the Palestinians to enter peace talks with Israel on the basis of the U.S. peace plan.
Go deeper