North Korea floats denuclearization deal before Trump meeting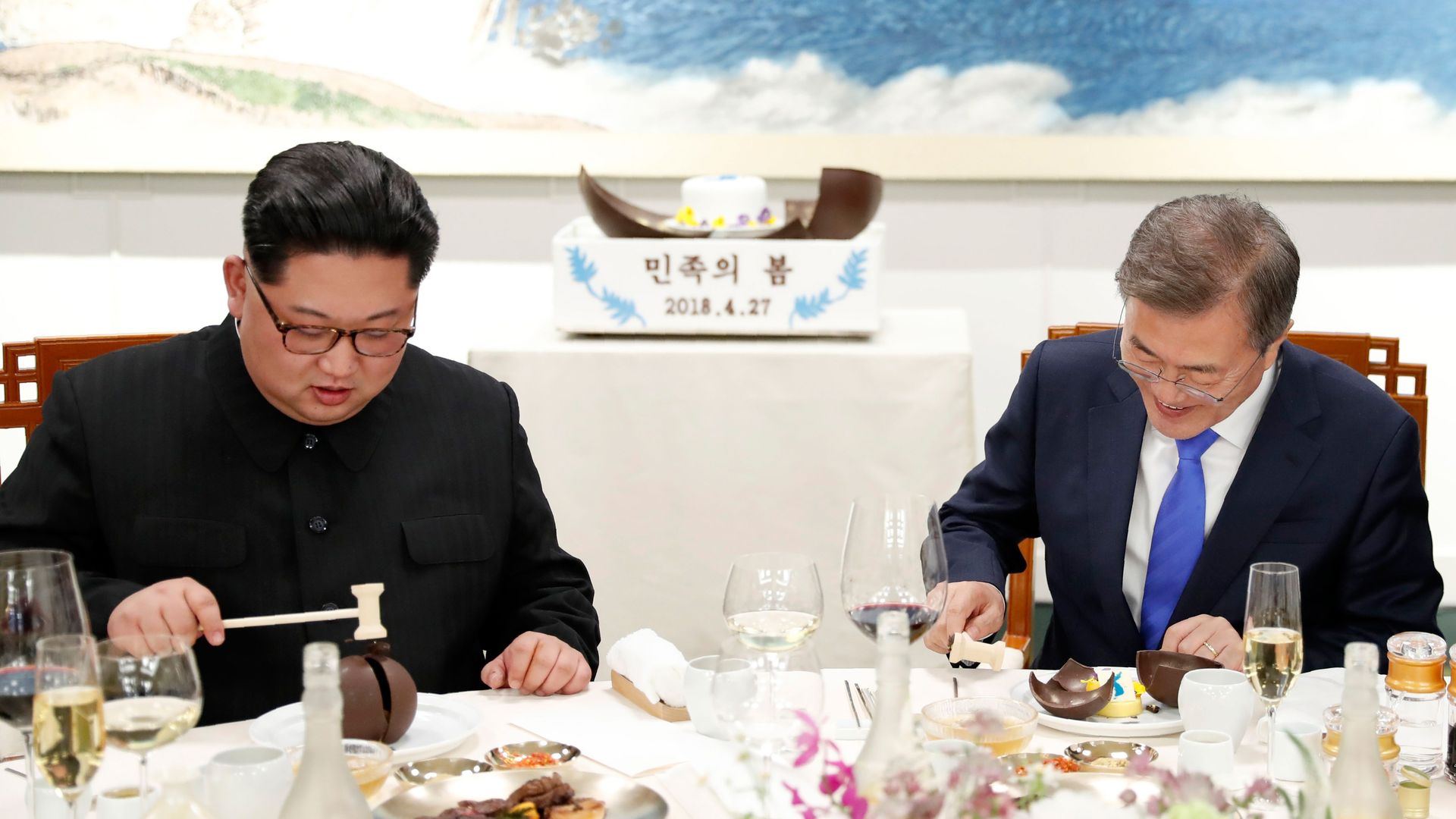 "North Korea's leader, Kim Jong-un, told President Moon Jae-in of South Korea when they met that he would abandon his nuclear weapons if the United States would agree to formally end the Korean War and promise that it would not invade his country, a South Korean government spokesman said," reports the N.Y. Times.
Why it matters: Axios future editor Steve LeVine, a foreign correspondent who covered the aftermath of the Soviet Union for The Wall Street Journal, said this morning's reporting reminds him of the pivotal year 1985 in the Soviet Union.
"Not comparing Kim to Gorbachev. But noting that there is a substantial difference between going to South Korea and mouthing niceties, and telling your own people. It's possibly getting them ready for a momentous shift, should that proceed."
— Steve LeVine
Reuters: Kim "plans to invite experts and journalists from the United States and South Korea when the country closes its nuclear test site in May, Seoul officials said."
The South Korean press secretary, Yoon Young-chan, quoted Kim as saying: "The United States, though inherently hostile to North Korea, will get to know once our talk begins that I am not the kind of person who will use nuclear weapons against the South or the United States across the Pacific."
Go deeper