Michelle Wolf's vulgar anti-Trump jokes draw intense criticism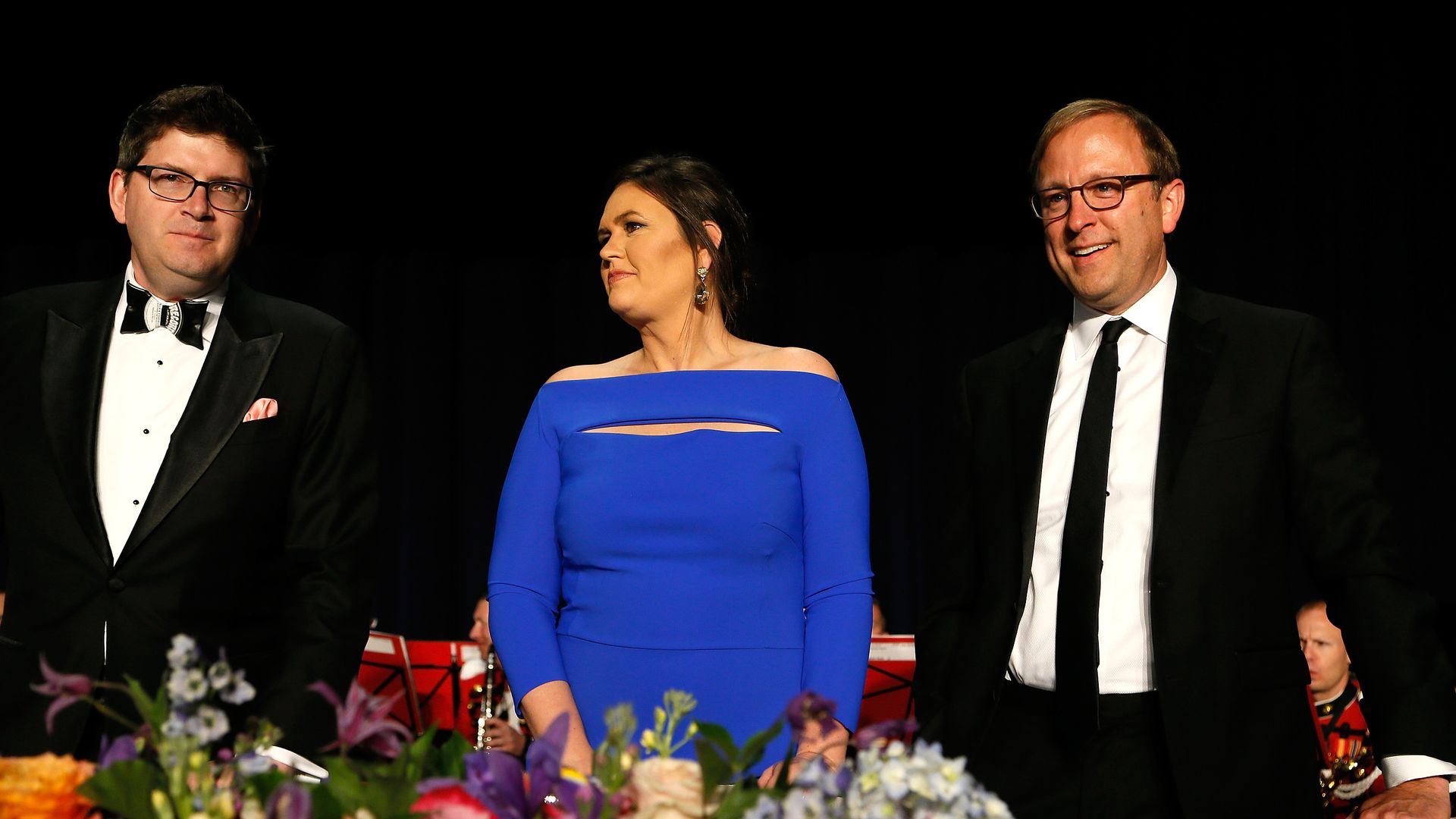 Comedian Michelle Wolf's roast of President Trump and his aides at the White House Correspondents Dinner Saturday night has drawn sharp criticism from prominent journalists and political figures in Washington who say some of the jokes were off-color personal attacks that crossed the line.
The bottom line: The purpose of the dinner is to celebrate the accomplishments of journalists and the importance of the First Amendment. Those who are critical of Wolf's roast argue that her remarks have only widened the gap between the media and those who distrust it.
Wolf's digs against Press Secretary Sarah Sanders were especially criticized...
"I'm a little starstruck. I love you as Aunt Lydia in The Handmaid's Tale ... I actually really like Sarah. I think she's very resourceful. She burns facts and then she uses that ash to create a perfect smoky eye. Maybe she's born with it, maybe it's lies. It's probably lies ... I'm never really sure what to call Sarah Huckabee Sanders. Is it Sarah Sanders? Is it Sarah Huckabee Sanders? Is it Cousin Huckabee? Is it Auntie Huckabee Sanders? Like, what's Uncle Tom but for white women who disappoint other white women?"
— Michelle Wolf
The reactions...
And from Trump, who held a campaign-style rally in Washington, Michigan instead of attending the dinner...
Go deeper