Why this historic day in Korea matters: War less likely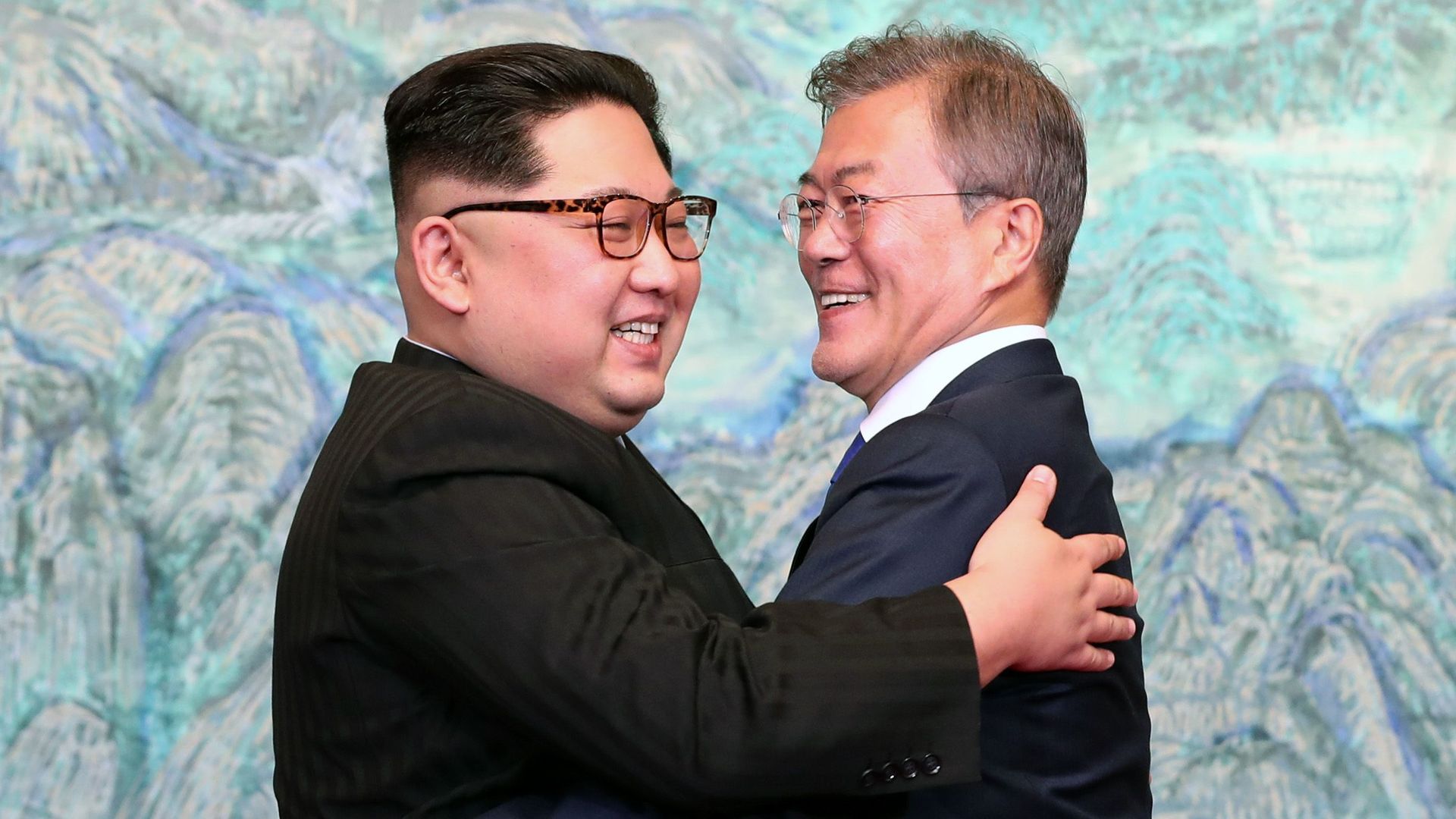 CFR President Richard Haass, who just months ago had seen a 50/50 chance of U.S. war with North Korea, says Friday's historic summit between North and South Korean leaders means that chance has "clearly come way down."
Be smart: Only months ago, West Wing aides told us that war with North Korea was even more likely than it looked publicly.
It's hard to overstate how much worry and pessimism there was about this behind the scenes, even as other Trump controversies dominated public attention.
Trump, who can be expected to claim credit for the denuclearization announcement, tweeted: "KOREAN WAR TO END! The United States, and all of its GREAT people, should be very proud of what is now taking place in Korea!"
But, but, but ... Haass tells me: "Quite the morning.  But too soon to
Analysts quickly gave Trump credit for helping set the stage for the choreography of peace, with his agreement to an upcoming meeting with North Korea's Kim Jong-un.
Eruasia Group's Ian Bremmer tweeted: "Trump snapped the ball and the Koreans are running with it."
Bremmer also tweeted that Trump plus the leaders of China and North and South Korea "together get my vote for the Nobel Peace Prize."
Why it matters: Bremmer told me: "[T]his is the first major positive geopolitical development all year."
Bremmer added that it's hard to see the U.S. "credibly threatening military preemption when peace is breaking out across the peninsula. which is precisely the point."
The N.Y. Times' Peter Baker said on MSNBC's "Morning Joe" said it's an exhilarating moment of hope in "this final chapter, in effect, of the Cold War."
Baker said Trump will "make the case that it was his pressure — the 'maximum pressure' campaign — as he liked to call it that brought North Korea to the table."
Go deeper