Trump says he's "not going to be played" by North Korea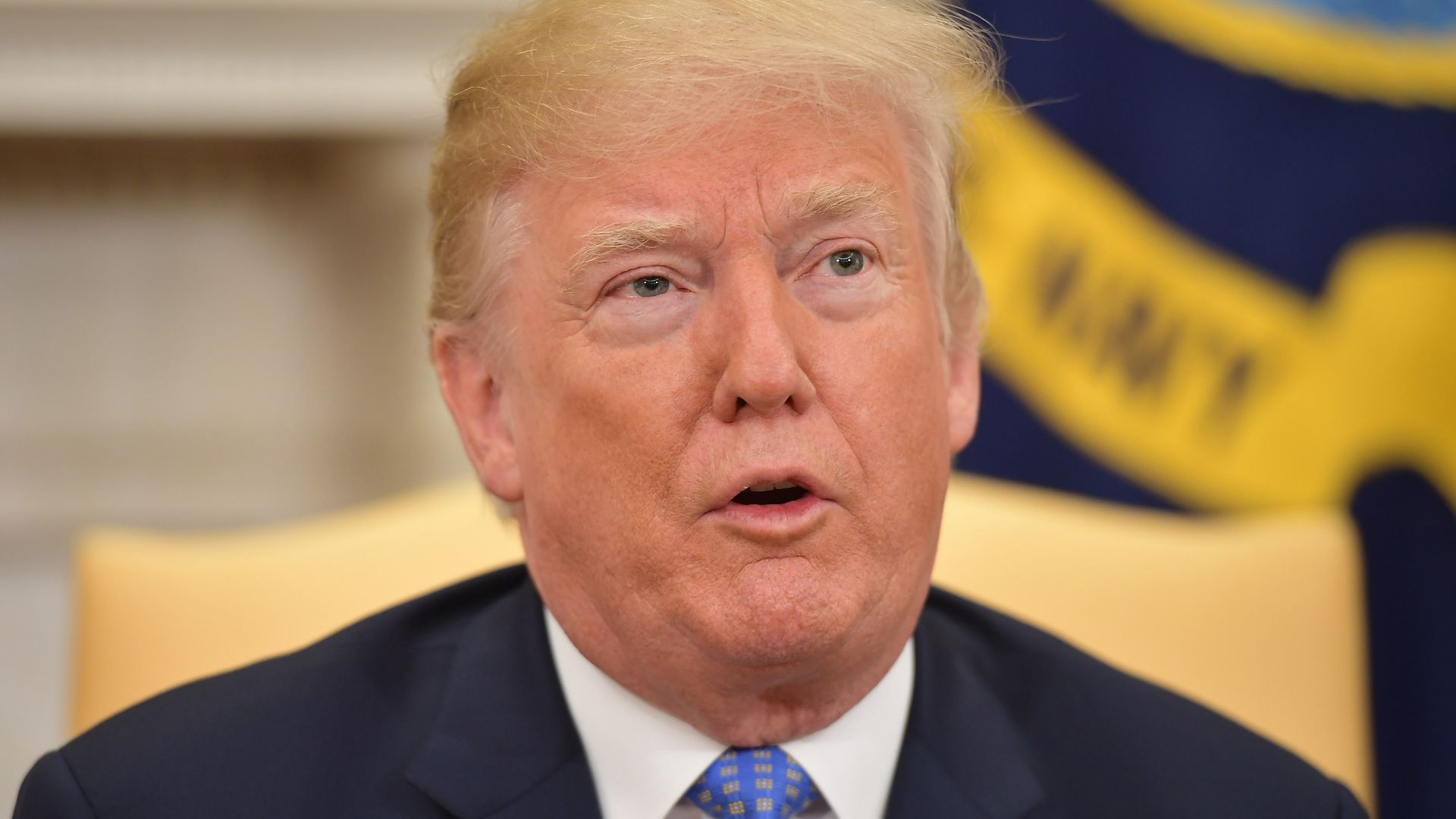 President Trump insisted Friday that he is "not going to be played" ahead of his planned peace talks with North Korea's Kim Jong-un, adding that past presidents have been "played like a fiddle" by the regime.
Context: Trump's comments, made during a meeting with German Chancellor Angela Merkel at the White House, come hours after Kim and South Korean President Moon Jae-in issued a joint statement calling for an end to the Korean war and denuclearization of the region.
Keep in mind: Apparent breakthroughs and attempts at denuclearization in previous conversations with North Korea have failed.
What else Trump said:
If talks fall apart with North Korea: "We will, I think, come up with a solution, and if we don't, with great respect, we leave the room and we keep going." Trump has said as much before.
He thanked China for getting progress rolling on North Korea.
On the House Intelligence Committee's Russia report: "I was very honored by the report. It was totally conclusive ... no collusion."
Iran nuclear deal: Trump said he and Merkel will discuss Iran during today's talks.
Go deeper