Trump: Maybe I'll go to Jerusalem embassy opening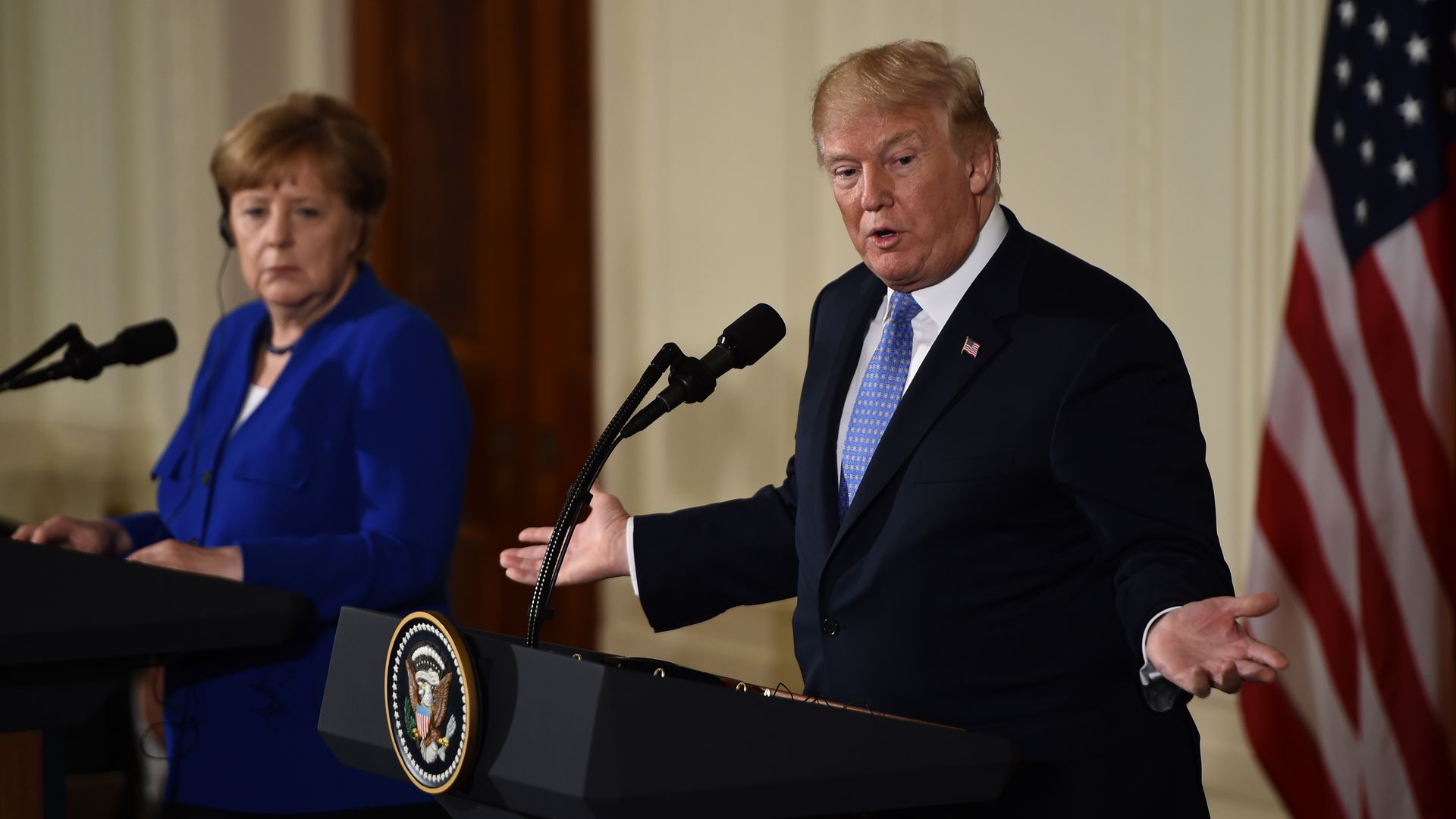 President Trump said this afternoon that he "may go" to the opening ceremony of the new U.S. embassy in Jerusalem on May 14.
Why it matters: Trump's statement during a joint press conference with German chancellor Angela Merkel was somewhat surprising, because in the last few weeks, both the White House and Israeli Prime Minister Benjamin Netanyahu's office said it was highly unlikely that Trump would be able to attend.
They cited Trump's schedule and the need to focus on other issues, like North Korea and the May 12 deadline to decide the future of the Iran nuclear deal.
The back story: I reported earlier this week that the administration even started preparing to send Treasury Secretary Steve Mnuchin as the head of the U.S. delegation, along with White House senior adviser Jared Kushner. Israeli officials told me on Sunday that the information they got from Washington was that Trump wasn't coming to the ceremony and Mnuchin would lead the delegation.
Go deeper