Updated Apr 27, 2018 -

World
The inter-Korean summit: same movie, new actors?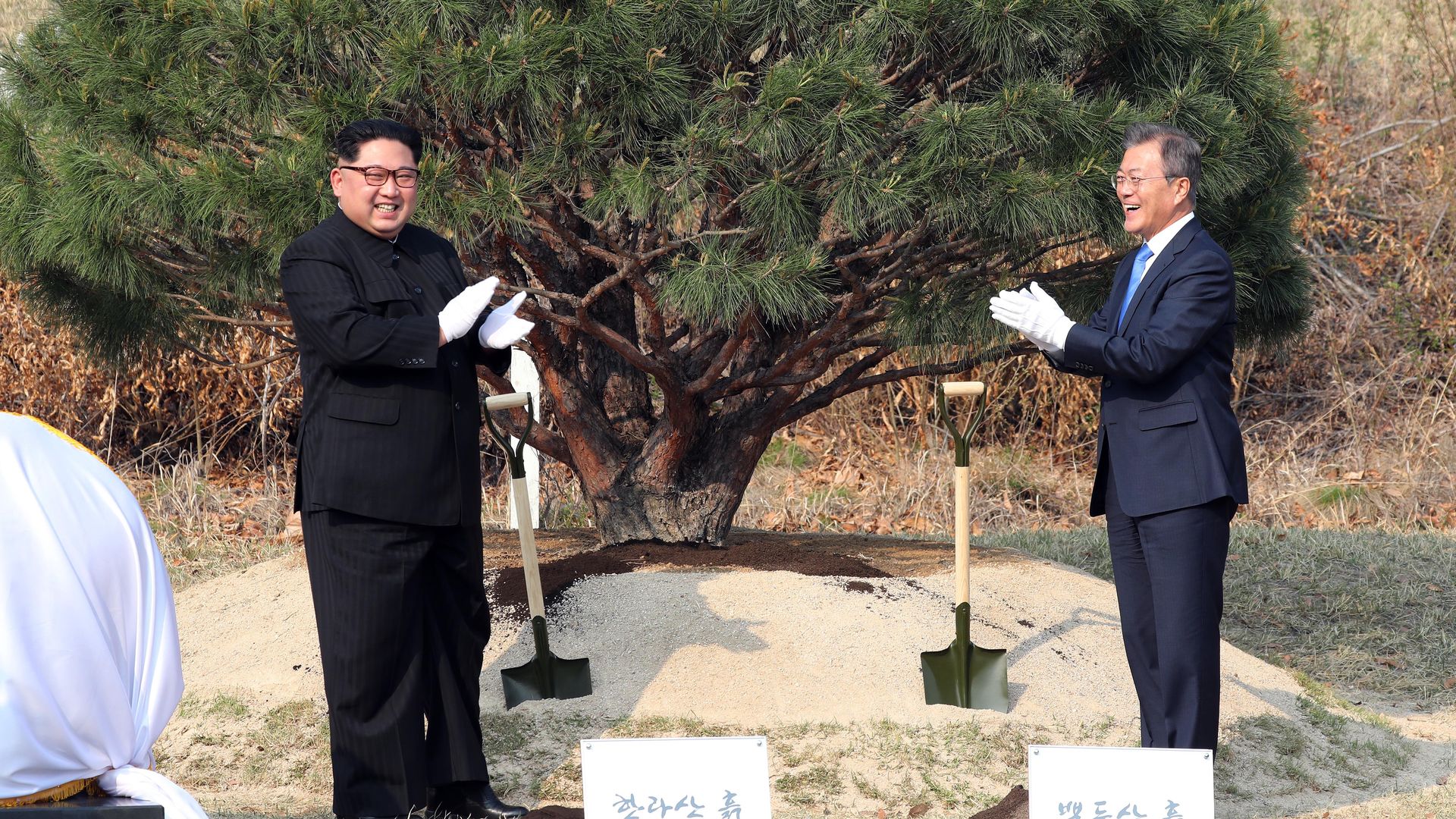 North Korean leader Kim Jong-un and South Korean President Moon Jae-in convened at the long-anticipated inter-Korean Summit in South Korea on Friday. The two leaders released a joint declaration, promising that they will work toward a peace treaty and the complete denuclearization of the peninsula.
Yes, but: These are not unprecedented scenes of amity. They belong to the same movie we saw in 2000 and 2007, when the previous inter-Korean summits occurred, and in 1992, when the two countries declared their shared goal for denuclearization. Still, while skepticism is warranted, we can be cautiously optimistic that the new actors (Kim, Moon and Trump) and new setting (a de facto nuclear North Korea under different leadership) might lead to a different ending this time.
Friday's was the first inter-Korean summit in more than a decade, and the third in history. It was also the first time a North Korean leader set foot in South Korea since the Korean War. President Trump tweeted, "The United States, and all of its great people, should be proud of what is now taking place in Korea!"
The summit is meant to set the stage for the even more anticipated and entirely unprecedented meeting between Kim and Trump, expected in mid-June. Moon will brief Trump next month on Friday's meeting with Kim, and the two will sharpen their joint strategy for North Korea's denuclearization.
The bottom line: Friday's meeting was certainly a positive development toward Korean peace, but we will have to wait for the Trump summit to see whether this chapter of the story will play out differently from its predecessors.
Gi-Wook Shin is chair of Korean Studies at Stanford University, director of the Walter H. Shorenstein Asia-Pacific Research Center and senior fellow at the Freeman Spogli Institute for International Studies.
Go deeper