Report: Apple aiming for AR/VR headset in 2020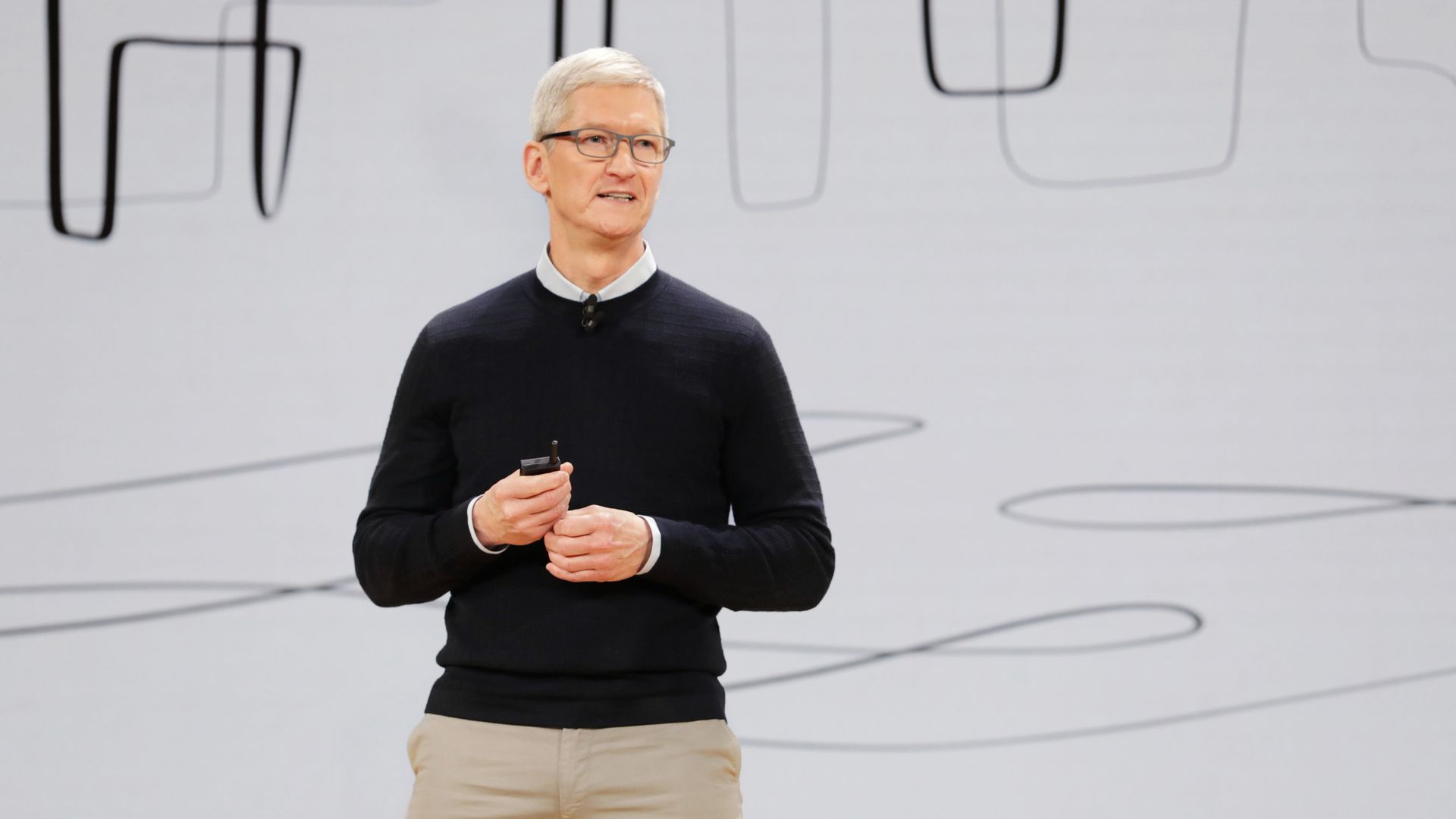 Apple is working to have a headset capable of supporting augmented and virtual reality ready by 2020, according to a a new report from CNET, which cites an unnamed source.
Why it matters: Apple CEO Tim Cook has long expressed the company's belief that augmented reality is a big deal. An untethered headset offers lots of advantages over a smartphone for both AR and VR, but the bulk, battery life and cost of components make a mainstream consumer device currently impractical.
According to CNET, the project is code-named T288 and would feature an 8k display for each eye. Apple declined to comment in the report.
While it won't rely on a computer or phone, the headset will use a short-range wireless connection to communicate with a "box" that houses the main processor and other functions, CNET said.
Go deeper