Moffett: Big Tech "one crisis away" from privacy regulation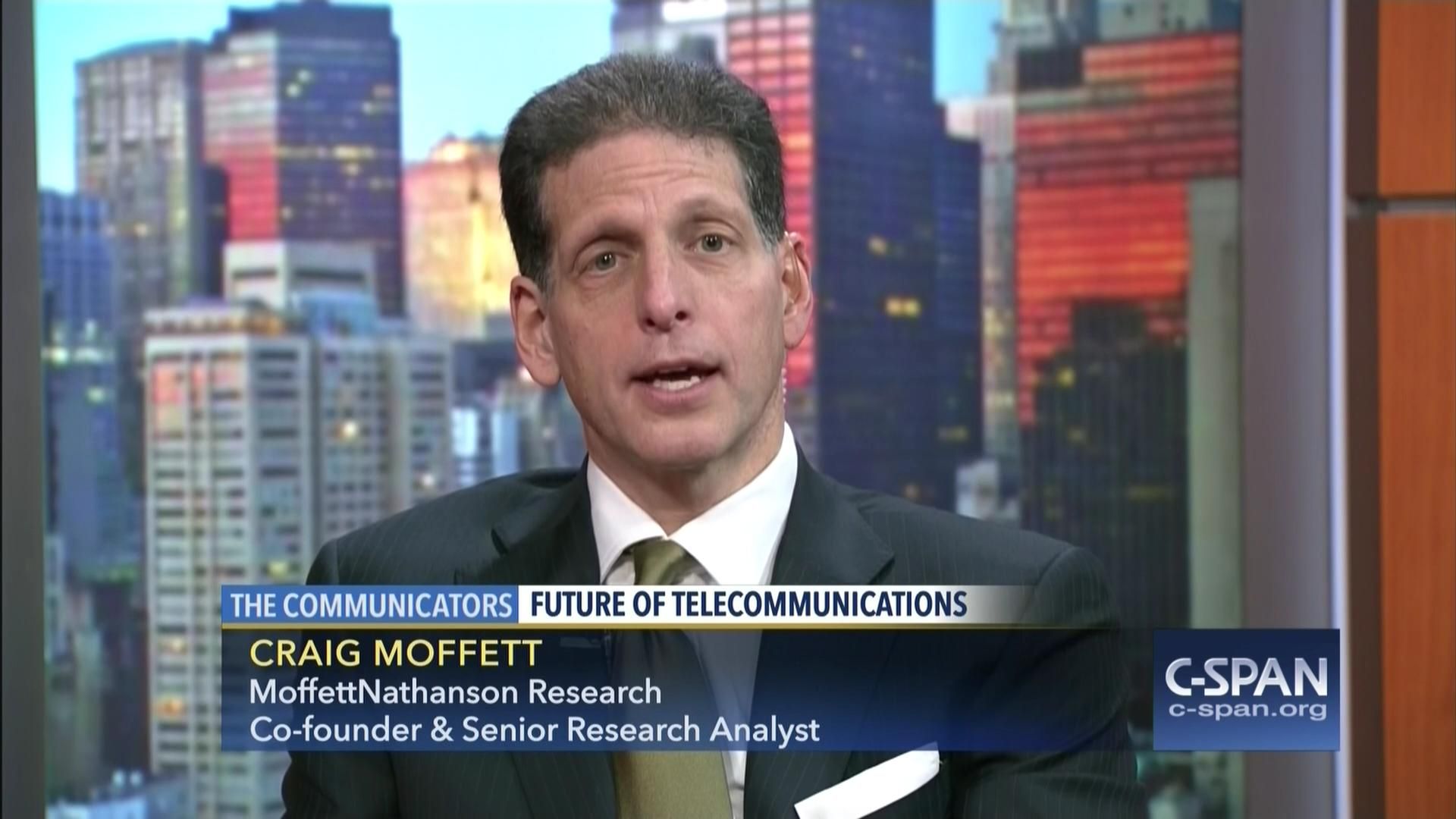 The tech industry is "one crisis away" from seeing significant privacy legislation out of Congress, according to well-known media and telecom analyst Craig Moffett.
Why it matters: Moffett, founding partner of MoffettNathanson Research, said lawmakers aren't yet motivated enough to act, despite Facebook's data scandal. "If there's another crisis, all bets are off," he said. "I think it's easy to imagine there will be one eventually. But right now, I don't think we're there yet."
He said the right path for Congress is still far from clear.
"I think people conceptually agree that customers should own their own data, but when you get down to it, does that mean a customer should have a portable social graph, and you really try to operationalize that? That's very tough, and I think that's probably well beyond what you can expect Congress to be able to come to an agreement on."
— Craig Moffett told Axios in an interview on C-SPAN's "The Communicators" program
Across the pond: Still, the General Data Protection Regulation going into effect in the EU next moth will be closely watched by U.S. regulators as companies move toward adopting a "global standard" when it comes to privacy.
Moffett said that, while the strict regulation is well-intentioned, it could have unintended consequences by giving a leg-up to the biggest platforms, Google and Facebook.
Since the coast of complying with the complicated rules is quite high, it may "increasingly force advertisers to concentrate their advertising dollars on those companies that they can be quite sure are compliant, which, again, are likely to be Google and Facebook and the largest companies."

Go deeper